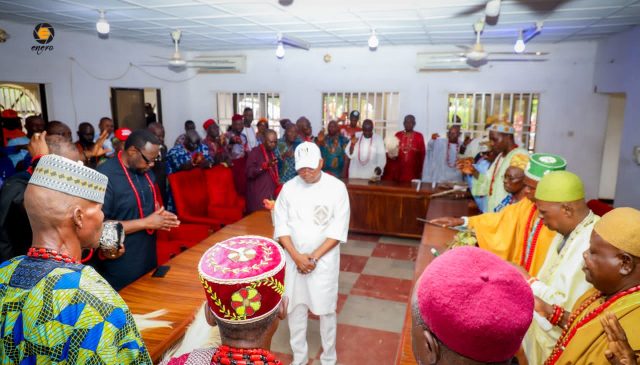 …as KGSG Grades all Ungraded Traditional Stools
Not done with Okunland in Kogi West Senatorial District, the campaign team of the All Progressives Congress (APC) has again got assurances from the traditional institution, youth and women groups in Mopa-Muro Local Government as they assured the party of their commitment towards the candidature of Alhaji Ododo Usman Ahmed in the forthcoming gubernatorial election in Kogi State.
This development followed the return of the campaign train to the area, after the visit to Kabba on Friday.
The people of the area reiterated their appreciation to Governor Bello for ensuring the reality of their age-long dream of having a university in their domain with the creation of the Kogi State University, Kabba, which has concluded all necessary requirements to begin admission of students for full academic activities.
They said the gesture alone was reason enough for them to commit to ensuring the enthroning of the candidature of Alhaji Ododo as the next Governor of the state.
During visitations to Mopa, Chief Michael Ajayi, former Deputy Governor of the state, Arch. Yomi Awoniyi, Dr Alex Ayo Delex, Mr Babatunde Ilewa, Mrs Grace Ojo, Hon Charles Omoyemi, Brigadier General Ayeni, notable traditional rulers and groups, they assured the APC of overwhelming victory, just as they informed the team of the challenges confronting their communities.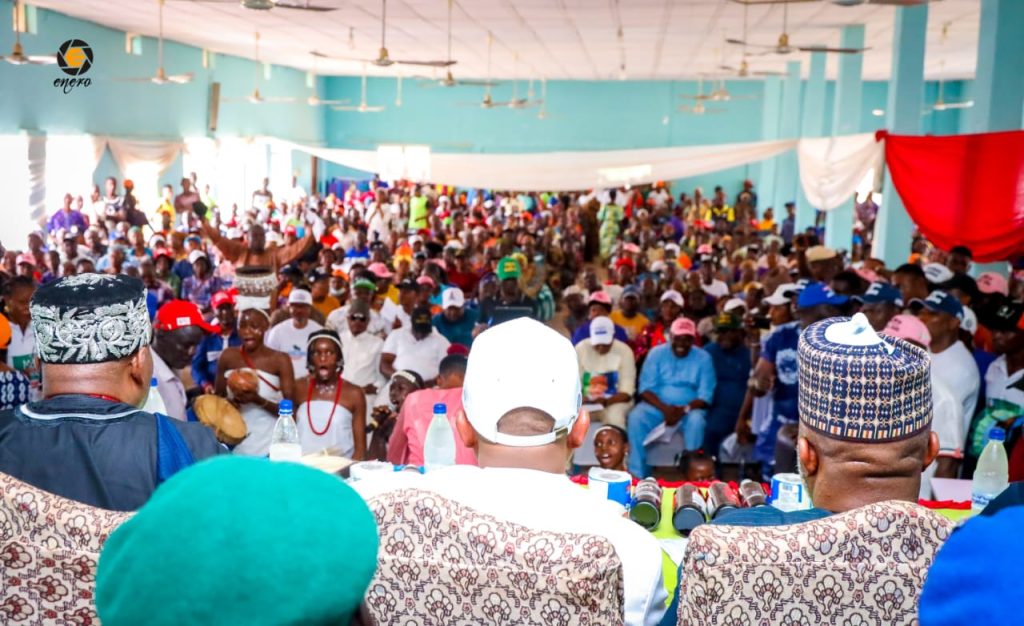 The traditional rulers were particularly pleased with the news by the State Commissioner for Local Government and Chieftaincy Affairs, Barrister Ozigi Deedat of the preparedness of the Governor Yahaya Bello-led administration to grade all ungraded traditional stools in the state.
The APC entourage which include the Chairmen of Ijumu and Kabba-Bunu Local Government Areas, the State Commissioners of Solid Minerals and Natural Resources and his counterpart in charge of State Ministry of Education, Science and Technology, all took turns to assure the people that when elected, Alhaji Ododo Usman Ahmed would consolidate on the gains of democracy so far provided by Governor Bello.
compiled by FMT
About Post Author