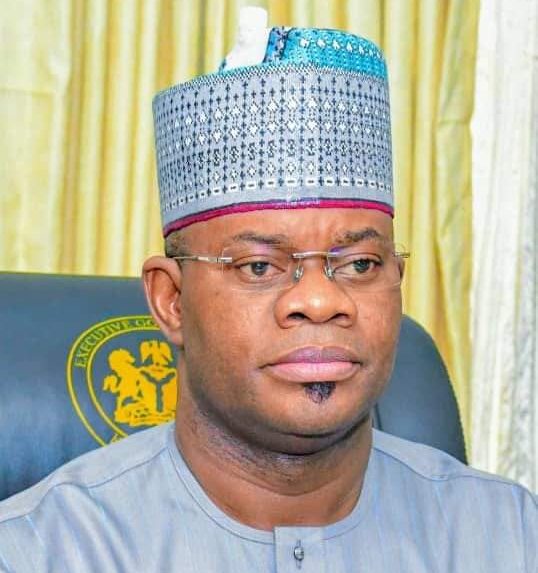 The Chairman of Kogi State House of Assembly Service Commission, Alhaji, Abdulmalik Andas has on behalf of Members of the Commission and Staff felicitated with the Kogi State Governor, Alhaji Yahaya Bello on his Forty Fifth birthday.
In a statement of felicitation, by the Secretary, Comrade Yemisi Olorunmaiye, the Chairman described the Governor as a humane Leader who has demonstrated exemplary qualities towards the advancement of the State.
Alhaji Abdulmalik said the first tenure of the Administration of Governor Yahaya Bello witnessed the establishment of the State House of Assembly Service Commission which different Administrations in the past failed to actualized, until the coming of the incumbent Governor.
The Chairman noted that the Governor has through his good will changed the narrative of governance in the State as evident in the reform of the civil service, security of lives and property, youth empowerment and display of uncommon commitment in ensuring unity among the different ethic groups in Kogi State.
He applauds the Governor for giving the necessary legal backing to the establishment of the Assembly Service Commission and the Constitution of its Members in carrying out their statutory role geared towards strengthening the the legislative arm and promoting good governance in the State.
Worthy of note, Alhaji Abdulmalik mentioned was the recent assent to the financial autonomy and Administrative bills for the full operation of the Assembly and the Commission, noting that with the effort, the Governor has proved his respect for the principle of separation of power as enshrined in the Constitution.
While thanking Allah for spearing his life to witness another year and all he had allowed him to achieve in office, the Commission Chairman assured him of Staff renewed commitment to their statutory roles in advancing the course of the State Legislature and the development of the State in general.
In the meantime, the Chairman of the Kogi State House of Assembly Commission, Alhaji Abdulmalik Andas has also on behalf of the Members condoled Governor Yahaya Bello over the death of his Personal Assistance, Hon. Suleiman Abdullateef and prayed God to grant his soul peaceful rest and the family he left behind the strength to bear the loss.
By Idowu Aliu
KSHAC.
About Post Author