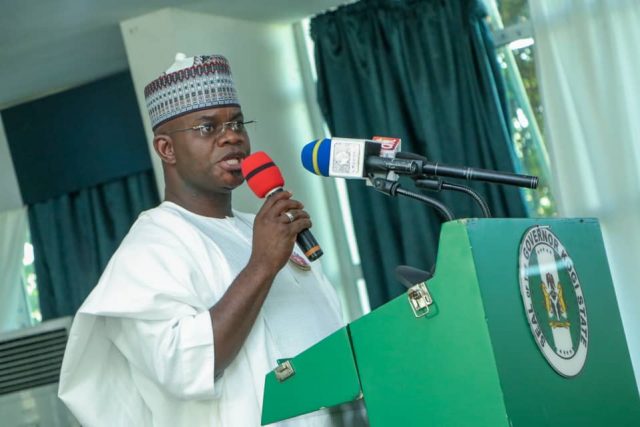 Dear Governor YAHAYA ADOZA BELLO,
Your Excellency SIR, Unbehalf of millions of youths in Kogi State and by extension Nigeria I want to most sincerely and humbly congratulate you for YOUR well deserved victory at the Polls.
It is indeed a reward for the hardwork put in for the last three years.
It is on record that your administration is the first in the history of the state to put young people on the front burner of leadership affairs with seats at the state executive council. Hon Sani Ogu Commissioner for youths and Sports, Hon Suleiman Babaango Senior Special Assistant are few of the many youths who you made shining light examples of #NottooYoungtoLEAD something that was just a pipe dream few years before your divine emergence at the helm of affairs in our beloved Kogi State.
Even though it is always a long walk to freedom, for us in Kogi State we are glad that we are on that path to this walk to Freedom with you and your ever ready and hardworking deputy.
It is on the backdrop of this that I want to appreciate you Unbehalf of the millions of youths whose dreams you have brought to reality and to assure you of our unalloyed support and loyalty.
We will always be available to play whatever roles you deemed fit for us even more challenging roles, as you have rightly prepared and set us on this path to help with the development of our local governments, state and Nigeria.
We pray that GOD almighty continue to grant you and your deputy the wisdom and health required to discharge your duties at the helm of affairs in Kogi State.
Thanks.
Long Live Governor YAHAYA BELLO…
Long Live Hon Edward Onoja…
Long Live KOGI STATE…
Long Live NIGERIA…
Signed:
Kogi Youths in Diaspora
About Post Author