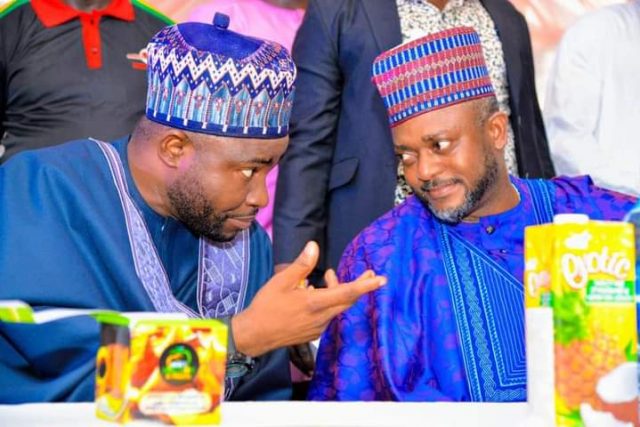 Kogi State Chief of Staff, Pharm. Abdulkareem Jamiu has saluted the State's Deputy Governor, Chief Dr. Edward David Onoja on the occasion of his 47th birthday anniversary describing him as a beacon of loyalty and administrative excellence
The Chief of Staff made this known on Monday in a Press Statement signed by his aide, Mujaheed Abubakar.
Pharm. Abdulkareem revealed that the Deputy Governor has continually displayed true loyalty to the cause of Governor Yahaya Bello and the birth of a new Kogi state, a fight which he doggedly fought and recorded landmark victories.
He noted that Chief Edward Onoja has been a remarkable team player, lead strategist and ardent believer on board the New Direction Government from it's conception, through the five years and these attributes have remained consistent till date.
The COS said "Chief Edward has beeng a strong proponent of a united Kogi State devoid of ethnic, religion or social stratification which birthed the coinage "EBIGO". The Deputy Governor's drive for a new Kogi state has always been expressed in his stand on a shift from the old political ideology to a new order of unity, inclusiveness and youthfulness ".
Chief Onoja is a worthy Deputy to our leader, Alhaji Yahaya Bello and has continued to assist him in leading the confluence state to a new order of stability, progress and remarkable development, the Chief of Staff stated.
He noted that as a man of balanced wealth of experience in both private and public sectors combined with attributes of hard work, diligence, passion, faith and many more, the Deputy Governor was a remarkable man of honour, worthy of Encomium.
The Chief of Staff said he joined well wishers all over the world to celebrate the Chief Edward Onoja while he prayed for God to grant him long life and good health to celebrate more years of greater impact.
About Post Author