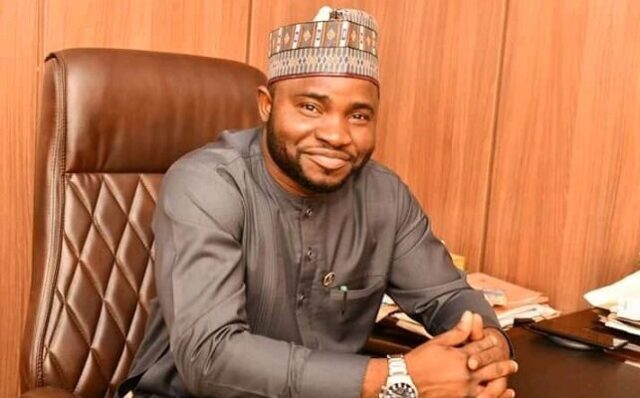 The Rector, Nigeria-Korea friendship Institute, Mr. Williams Charles Oluwatoyin has described the Kogi State Chief of Staff, Pharm. Abdulkareem Moh'd Jamiu Asuku as a political rising star and an administrative enigma whose contribution to the steadiness, stability of the New Direction Government remain indelible.
He added that his loyalty to the leadership and mentorship of Governor Yahaya Bello, his remarkable ability to efficiently pursue vigorously the identified goals of the New Direction Government and his mastery in handling and deploying the needed skills and necessary resources in ensuring that the ultimate aim of GYB led administration was achieved were few of the qualities that distinguished the celebrant.
The Rector in a birthday felicitation message contained in a Press statement signed by him on Monday said "On behalf of myself, family, the Governing Council, Management, Academic Board and staff of the Nigeria-Korea Friendship Institute of Vocational and Advanced Technology, Lokoja, I warmly felicitate with the young and dynamic Kogi State Chief of Staff, Pharmacist Abdulkareem Moh'd Jamiu Asuku on this special occasion of your birthday"
"We thank you greatly for your continued support of the institute as you enlisted yourself among the first to have keyed into sponsoring students on scholarship at the institute. This is outside your consistent and unwavering administrative efforts at ensuring that the institute emerges as a top tier institute in delivering valued vocational training to its students"
The Rector added that the celebrant is renowned greatly as a man who has concerned himself with humanity's pain adding that the COS' investment in philanthropy can never be rubbed off the surface of the earth. He alluded to the fact that Pharm. Asuku has gone out of his way for the downtrodden, the less privileged, the ailing, the cheated, the discomfort giving them succor and wiping their tears.
While praying for God to grant the celebrant long life, sound health and greater heights to be able to do much more in His God given assignment. He prayed for God to answer his heart requests and grant the celebrant Joy in all ramifications.
About Post Author