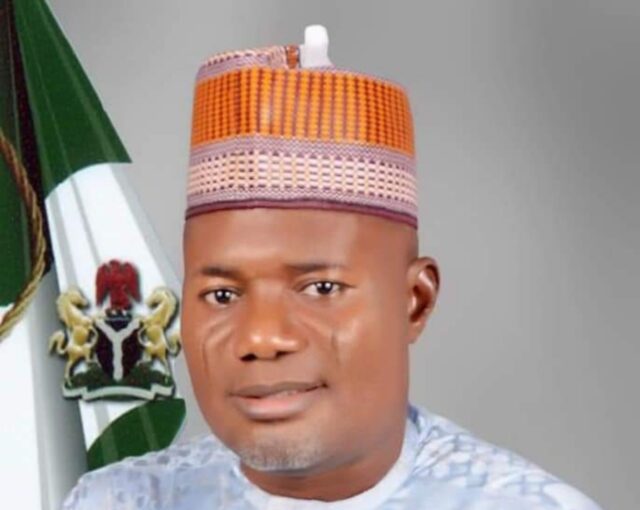 The Chairman of Lokoja stakeholders forum, Hon. Danladi Aguye ha commended governor Yahaya Bello of Kogi State for upholding high level of democratic principles through collectivism and allowing the will of the people to always prevail.
Aguye gave this commendation on Sunday in Lokoja during the inauguration of Ward and Local Government executives of the All Progressives Congress (APC), in Lokoja local government. The event also featured the welcoming ceremony of decampees into the party.
Hon. Aguye who is also the Special Adviser to the Governor on Job Creation, described Bello as a genuine leader who is more concerned about the welfare of the people. He said the sincerity, humility and accessible nature of the governor is responsible for the gains, peace and cordiality that exists in Kogi APC, adding that where misunderstanding arose, the governor has shown wisdom in managing the affairs of the party.
While welcoming the new members, the Special Adviser urged the party executives to strive in strengthening the unity in the party by working for the collective good and show loyalty to the leader of the party.
"The Lokoja story depends not on any one of us, not on some of us, but on all of us. On "We the people" who seek a more perfect union to drive the development of our land. This is a great local government and we are a good people too.
"Over the decades through storm and strife, in peace and in betrayal, we have come so far. But we still have far to go. We will press forward with speed and urgency, for we have much to do in this dispensation of peril and possibility.
Much to repair in our attitude.
Much to restore in our development.
Much to heal in our betrayal.
Much to build in our leaders.
And much to gain in the process ahead.
"The spirit is to bring ourselves together and work in unison for the benefit of all. We must show loyalty which is a hallmark of any meaningful progress. Being a leader is a privilege from God. Don't misuse it, neither should you take undue advantage of your subordinate and benefactor".
He ended by appreciating the Chief of Staff to the governor, Pharm. Abdulkareem Asuku for always providing a listening ear and making sure that things move according to the desires of the governor.
About Post Author