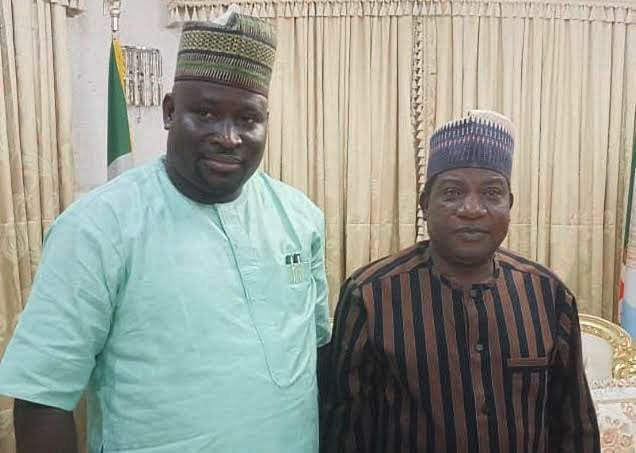 Dr. Abubakar Abdullahi Kuso, the Personal Assistant to the Governor of Plateau State and Director General of the APC Presidential campaign council, has sent warm greetings and congratulations to his boss, the Governor of Plateau State, Rt. Hon Simon Bako Lalong, on the occasion of his birthday.
In a heartfelt message, Dr. Kuso expressed his deepest appreciation for the outstanding leadership and vision that Governor Lalong has brought to the great state of Plateau. He went on to say that the governor's unwavering dedication to public service and commitment to good governance have been a source of inspiration to them all.
According to Dr. Kuso, Governor Lalong has demonstrated a rare combination of courage, wisdom, and compassion, and his leadership has set a standard that is worthy of emulation. He noted that the governor has made tremendous strides in promoting peace, security, and prosperity in the state and country, and his tireless efforts have had a profound impact on the lives of the people.
As they celebrate Governor Lalong's birthday, Dr. Kuso stated that it is with gratitude and admiration for all that he has achieved. He described the governor's passion for excellence and steadfast commitment to serving the people of Plateau State and Nigeria as earning him the respect and admiration of all who know him. He also pointed out that Governor Lalong has shown them what it means to be a true statesman, and his legacy will undoubtedly endure for generations to come.
Dr. Kuso noted that it is near impossible to mention in numbers all that Governor Lalong has done for the people of Plateau State and Nigeria. He then wished the governor a birthday filled with joy, celebration, and the love of family and friends. He prayed that Governor Lalong continues to enjoy good health, happiness, and success in all his endeavors. Dr. Kuso expressed confidence that under the governor's able leadership, Plateau State will continue to thrive and prosper, and Nigeria will continue to feel his impact.
About Post Author