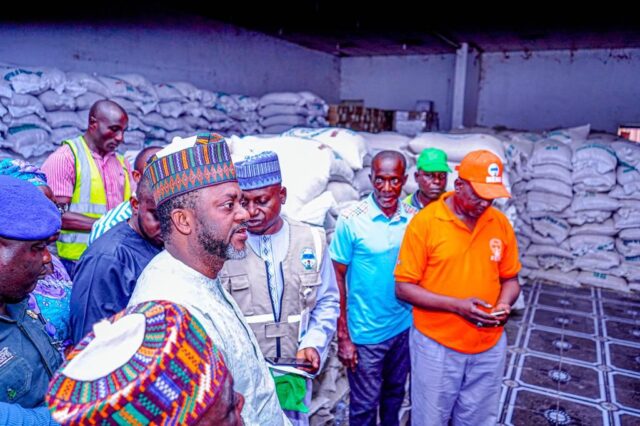 Gov Bello Commends Buhari, Assures of Equitable Distribution of Items
The National Emergency Management Agency (NEMA), on Wednesday, presented 341 tons of grains to the Kogi State Government to cushion the high cost of living in the face of present economic realities.
The grains worth 3,002 bags of maize (50kg), 1,978 bags of sorghum (50kg), and 3,640 bags of garri (25kg) were handed over by the Director General, NEMA, represented by the Director, ICT, Alhaji Sani Lokoja.
Kogi State Deputy Governor and Steering Committee Chairman of the State Emergency Management Agency (SEMA), Chief (Dr) Edward Onoja, inspected and received the grain supplies on behalf of the State Government.
He was joined by the Secretary to the State Government, Dr Folashade Arike Ayoade; Chief of Staff, Pharm Abdulkareem Asuku; Deputy Chief of Staff, Hon Sunday Faleke, and other government functionaries.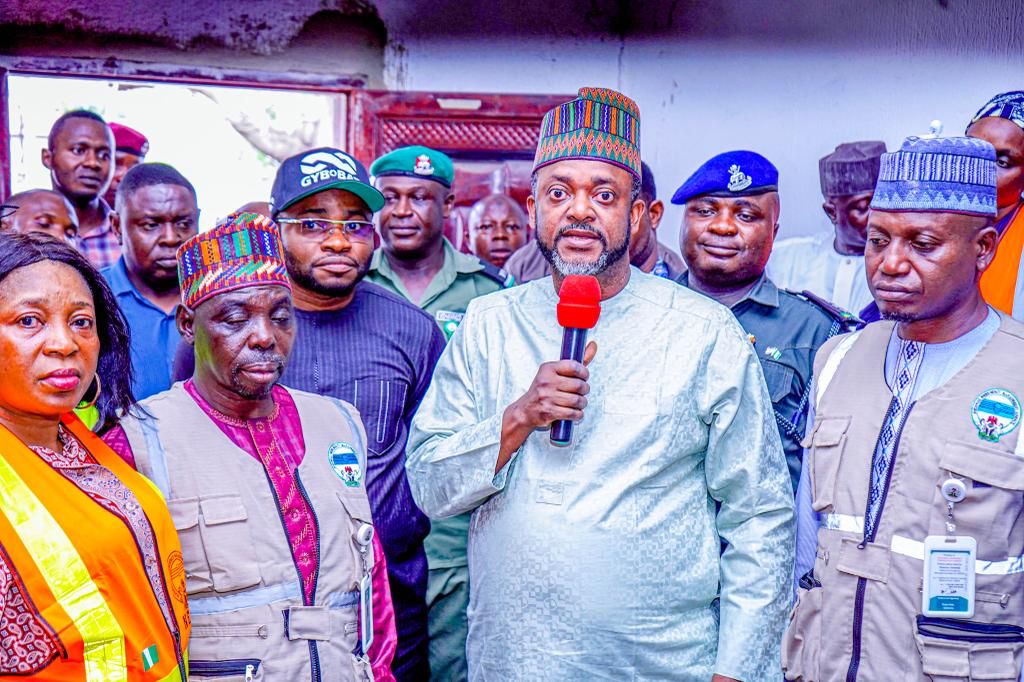 Chief Onoja, on behalf of Governor Bello, appreciated President Muhammadu Buhari for approving the release of 12,000 metric tonnes of assorted grains from the National Strategic Reserve Stock for distribution to states and the FCT, saying the receipt of the grains in Kogi State will ameliorate the sufferings of most vulnerable persons in the State.
He also commended the President for directing the Minister of Water Resources to lead and coordinate with the Ministries of Environment and Transportation to develop a Comprehensive Plan of Action for Preventing Flood Disasters in the country, describing the effort as noble.
He encouraged relevant Ministries in various states to make valuable inputs into Government's Action Plans for national development, and assured that the relief items would be judiciously distributed only to the targeted persons in the State.
Earlier, the Director of ICT, Alhaji Sani Lokoja said the Federal Government, through NEMA, had the responsibility of helping vulnerable persons get back and restart their lives through relief interventions. He noted that Kogi State will also receive its tranche of food and non-food items in the coming days.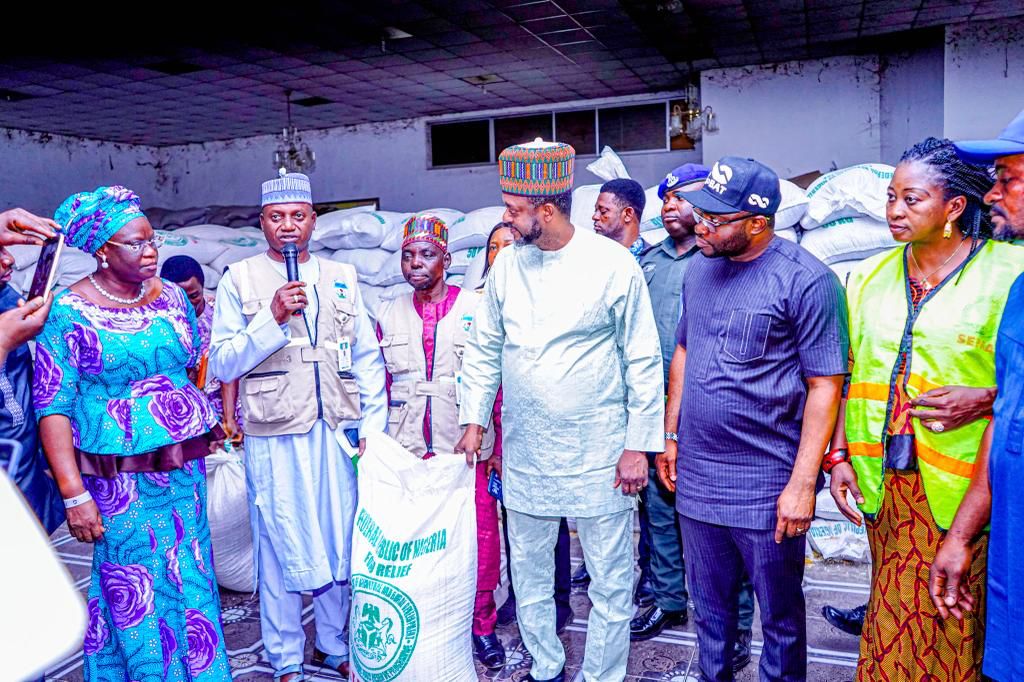 About Post Author