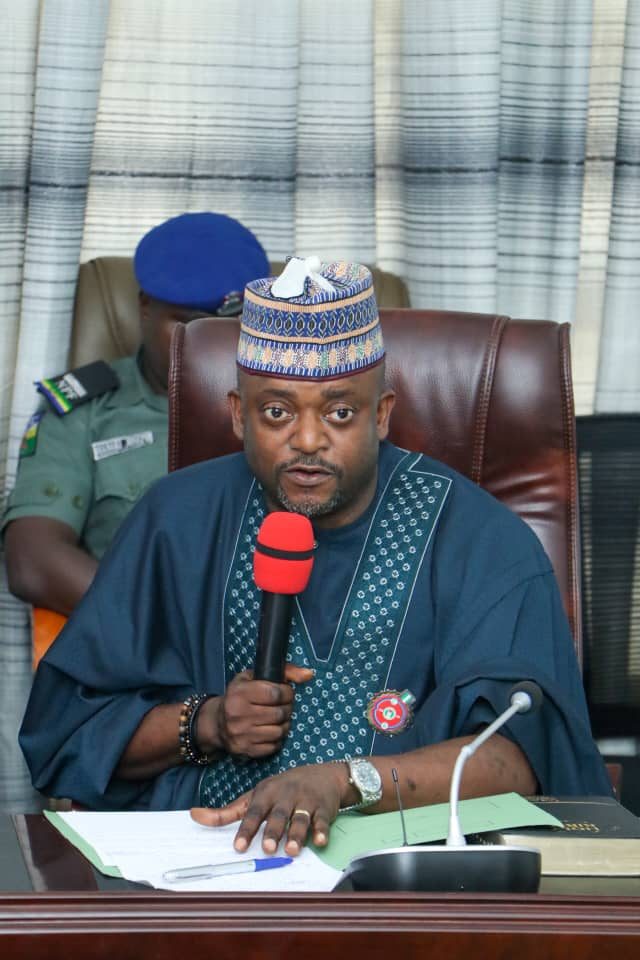 As preparations for the commencement of the second term of the administration of Governor Yahaya Bello reaches its height, the Deputy Governor, Chief Edward Onoja has assured the people of the state to expect better things ahead.
He made statement in his office during an interview session with our reporter as part of preparation for the swearing in ceremony billed for Monday.
Onoja, who expressed confidence in the ability of Governor Yahaya Bello to consolidate on his numerous achievements in the first term said seven ingredients constitute the secrets of the government.
He identified reliance on God, connection with the people without middlemen, detribalised leadership, balanced and harmonious religious leadership, engagement of the youth, prudent prioritisation of resources and open door policies as the administration's secret.
The Deputy Governor said the administration believed that Almighty God is the giver and taker of power and that it solely rely on him for all its political conquests so far.
He noted that the State Government House has a Christian Chapel for the first time since creation of the state under Governor Bello and that resources are also being channeled to areas where it would impact more people rather than a few persons because of the love Governor Bello has for ordinary Kogites.
Chief Onoja stressed that it was because of the numerous achievements of the Government that the people of the state gave the ruling APC overwhelming support in elections held under the current administration, noting that, as has been promised, the Governor would do more.
He enjoined citizens of Kogi State to be hopeful and expect greater things because government is ready to turn around their fortunes for the better.
About Post Author