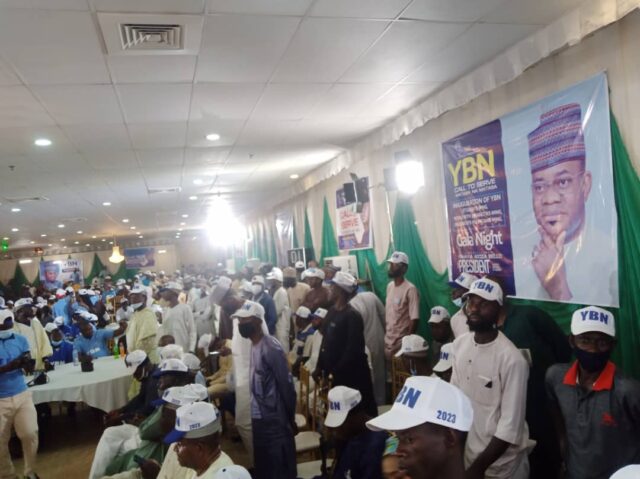 As Nigerians look forward to electing a new president that will pilot the affairs of Nigeria for another four years after the end of the present administration of President Muhammadu Buhari in 2023, the Youths in their hundreds converged on the city of Kano to reinstate their commitments and supports to canvass in all nooks and crannies of Nigeria for youths to register for their voters card (PVC) and to support the youthful and dynamic Governor of Kogi State, Alhaji Yahaya Bello as they called on him to contest the 2023 presidential election.
The event had all representatives from the Northern states of Nigeria as well made possible the inauguration of YBN Coordinators amongst students, physically challenged persons, women and grassroots.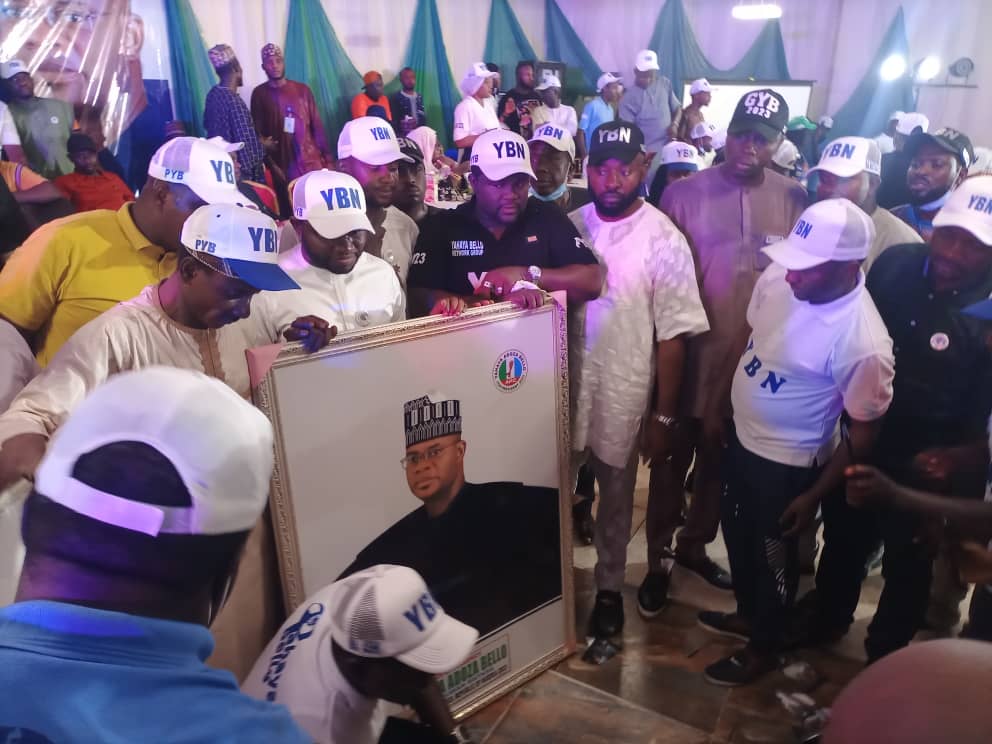 They said Governor Yahaya Bello has performed credibly well by reducing security threats to the barest minimum, improving infrastructural development, engaging youths and women positively in politics, creating enabling environment for investors to come into the state and businesses to flourish because of his conscious efforts to clear kogi of criminals.
In his remarks, the Chief of Staff to the Governor, Pharmacist Abdulkareem Muhammadu Jamiu Asuku commended the YBN Members across Nigeria and charged the newly inaugurated Northern Coordinators, to go around to preach the good news of revolution through obtaining their PVC that will give them the power to elect youthful President in the coming election.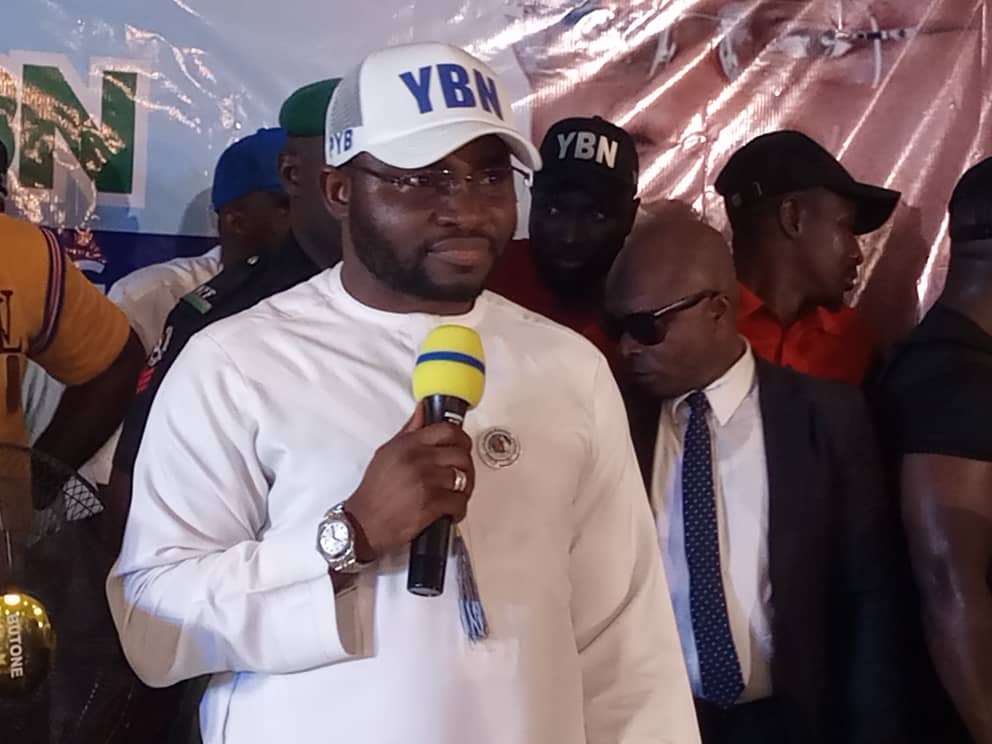 He said that it is the only ticket the youths can use to change Nigeria
Abdulkareem said if the Kogi State Governor Yahaya Bello is elected president of Nigeria, it will translate to more youths engagement, women empowerment, Nigeria currency will be valued, Nigeria will begin to refine crude oil because all Refineries will be fixed, Agricultural sector will be more engaging, Nigerians will enjoy Security surveillance
He charged the youths that the time to come out and do the needful by electing the youth as the next president of Nigeria is now.
"Is not about Yahaya Bello, is about a nation of our interest" Jobs are available but for sale and only the rich can buy jobs for their loved ones"
"We want the Government that will work for Nigerians"
He said he sees a nation that will be well prepared to assist Europe and Asian countries
The Chief of Staff, assured Nigeria Youths that Governor Yahaya Bello will soon come out to declare his intention to contest for the next president of Nigeria.
And then Nigerians will know that the new leader is in charge.
State Assembly members, Commissioners, Local Government Chairmen, Special Advisers, Senior Special Assistants, other government functionaries joined the Chief of Staff to Kano for the event.
About Post Author