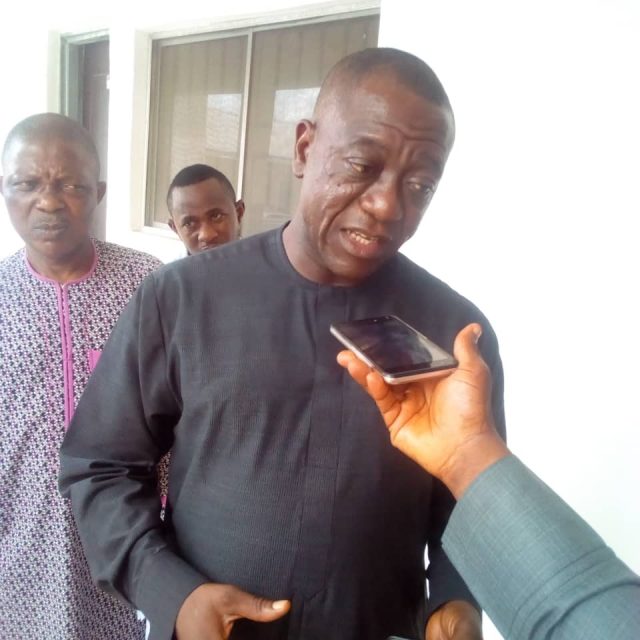 The Permanent Member of Kogi State Assembly Service Commission, Hon. Duro Meseko has reiterated the commission's determination to put an end to the challenges affecting effective performance of legislative function in the State House of Assembly.
Hon.Meseko stated this while briefing journalists at the end of the commission's inspection of facilities at the Assembly complex and physical verification of the legislative Staff.
The member said for legislators to be vibrant and perform their constitutional duties to the maximum, they need appropriate infrastructure and good working environment which the Commission is ready to facilitate.
According to him, basic infrastructures such as office accommodation for honourable members and staff, ICT, library development and office facilities were grossly inadequate.
He said that lack of these basic needs have impeded the effectiveness and efficiency of the lawmakers adding that the commission when fully taken off, would give priority attention to these challenges.
He described lawmaking as a technical process that involves initiation, drafting of Bills and motions, lobbying, media campaigns and advocacy before it becomes proper law, pointing out the inspection by the commission has enable them to have first – hand knowledge and identified problems of the State House of Assembly in order to solve them.
Hon Meseko revealed that with the autonomy granted the Assembly, the commission would address burning issues concerning the welfare of staff and embark on a holistic reorganisation of the Assembly's workforce for efficiency and better service delivery and put every unit and departments into a proper perspective.
He then commended the State Governor, Alhaji Yahaya Bello for signing the Bill granting the State Assembly into law and improvement on process and practice of law making in the state by granting full autonomy to the third arm of government in other to strengthen the institution as a bulwark of democracy.
He said that the Governor's commitment to the growth and development of Democratic institutions in the state is commendable, noting that the Governor equally displayed a partnership role with other arms of government in ensuring that democracy thrives in the state.
The inspection team was lead by the Chairman, Alhaji Andas Abdulmalik and other members which took them to various units, departments and the legislative chamber.
About Post Author