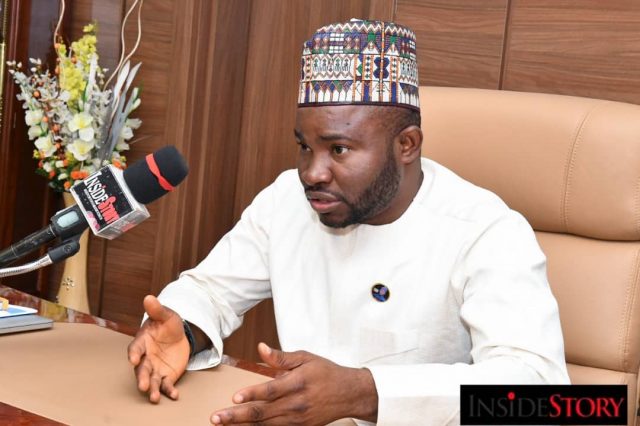 Chief of Staff to Kogi State Governor, Pharmacist Jamiu Asuku has affirmed that the youths of Kogi State has all it takes to positively change the state in whatever leadership capacity given to them.
He noted that Youth enpowerment were pivotal in both terms of Governor Yahaya Bello and such has been evident in the roles they have been allowed to take under his leadership.
The Chief of Staff made this known on Tuesday in an exclusive interview with InsideStoryng crew in his office at the Government House, Lokoja.
Pharm Asuku mentioned that the youth were previously used by politicians to perpetrate evil but the Governor Bello administration has recognized and was utilising the positive impact they could add to governance.
He explained that the LET's DO MORE mantra was an expression of this administration's intention to positively impact the people of the State in its second term noting that government aimed to pursue such interest to a commendable end.
The Chief of Staff expantiated that the government does not despise the roles of elders in the state's polity which has neccesitated the formation of the Elder's Advisory Council to offer counsel and guide the administration in its steps.
He stated that the administration remained poised on unity and collaboration which he noted were harbingers of progress and development in the State.
The COS revealed that the government have reached out to past leaders, political big wigs, stakeholders and opinion moulders on the need to join hands to support the administration in building the state.
He however charged the citizens of the State to be law abiding, be their neigbour's keeper and also pray for the success of the Governor Bello led administration.
About Post Author