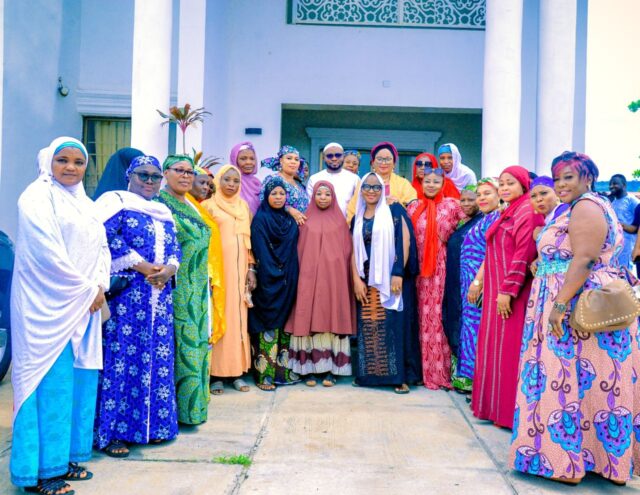 … Group commends COS on team spirit, pledge unalloyed loyalty to APC
The Chief of Staff to Kogi State Governor, Pharm. Abdulkareem Moh'd Jamiu Asuku on Wednesday played host to the Asuku Women Political Network, a political and support group for Pharm. Abdulkareem Moh'd Jamiu Asuku which cuts across Lokoja/Koto local government areas.
The group was led by the coordinator Hajia Fatima Alade in company of other women leaders.
Pharm. Asuku thanked the group for the unflinching loyalty and support he enjoyed before and through the process leading to the primary election that produced Alhaji Ahmed Usman Ododo as candidate of the party.
He however pointed out that in every contest there must be a winner and Alhaji Ahmed Usman Ododo is the flag barer of the party for the November 11 polls.
Pharm. Asuku used the medium to admonish all his visitors to align with the party and support the candidate in all ways required to guarantee victory, while he assured the group of his unflinching support.
The women who spoke in different remarks thanked the Chief of Staff for his steadfastness and unwavering loyalty to Gov. Yahaya Bello and the APC in the state.
They promised to put in their best and show more commitment to the candidature of Alhaji Ahmed Usman Ododo as they would have if Pharm. Asuku was on the ballot.
About Post Author