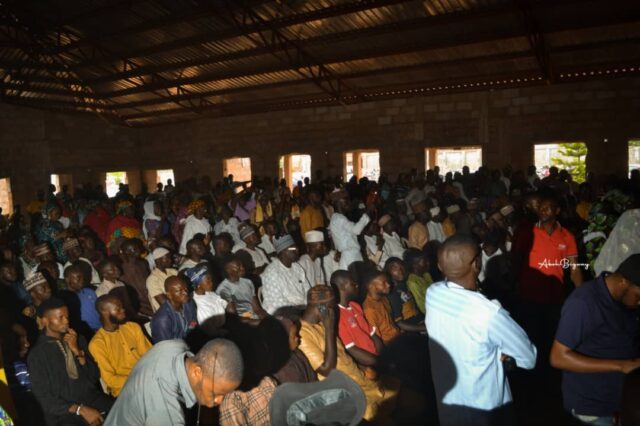 Hailed for sterling performance as a legislator.
The town of Abache in Ankpa Local Government Area of Kogi State was yesterday agog with excitement as the Deputy Speaker of the State House of Assembly and member representing Ankpa 1 constituency, Rt. Honorable Ahmed Mohammed hosted people in his hometown Abache community to a feast to celebrate this year's Eid-el-fitr.
The Deputy Speaker in his message thanked Almighty Allah for giving him the privilege to serve the people of Ankpa 1 state constituency, noting that he will continue to appreciate his constituents for their support as well as their beliefs in him to continue to deliver the very best for the success and development of his people.
His words, "Over the years, we have had landmark achievements both in legislative practice, interpersonal relationship with constituents which is my priority, providing basic and social amenities with the meager resources at our disposal. These and many more are what led to your yearnings and calls for me to take a step further in representing you people at the National Assembly come 2023.
"I want to once more thank all of you for standing by me and believing in me. My greatest strength lies in the support of my people, and importantly I wish to pass a message that we should spread love and peace and remain calm, for we are one people.
"We will continue succeeding together only if we remain united and when our bond remains unbroken. I sincerely hope we all have a fruitful Eid-El -Fitr celebration together today. I thank you all for trusting me, working and guarding my activities with your advices, support and prayers. Keep your faith strong, we shall triumph together."
About Post Author