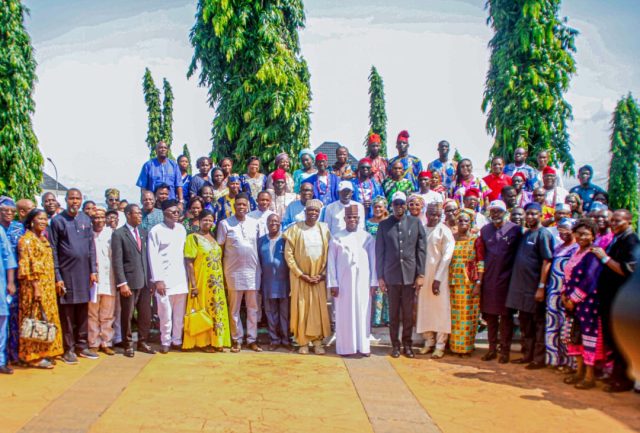 ….pay thank-you visit to Gov. Bello over establishment of KSU Kabba
A delegation of Stakeholders from Kabba Local Government Area led by the Kabba Development Union (KDU), alongside representative of traditional institutions and socio cultural groups have pledged their maximum support for the continuity Agenda of the All Progressive Congress and it's candidate, Alhaji Usman Ododo to emerge at the November 11 polls.
This was made known in an address by the National President of the Kabba Development Union, Engineer Emmanuel Ajibero while the delegation on Wednesday paid a thank you visit to Governor Yahaya Bello over the recent establishment of Kogi state university, Kabba and his resolute towards the growth and development of Kabba and the entire Kogi West as they pointed out that Kabba and by extension Kogi West has not been left out of his government's Midas touch.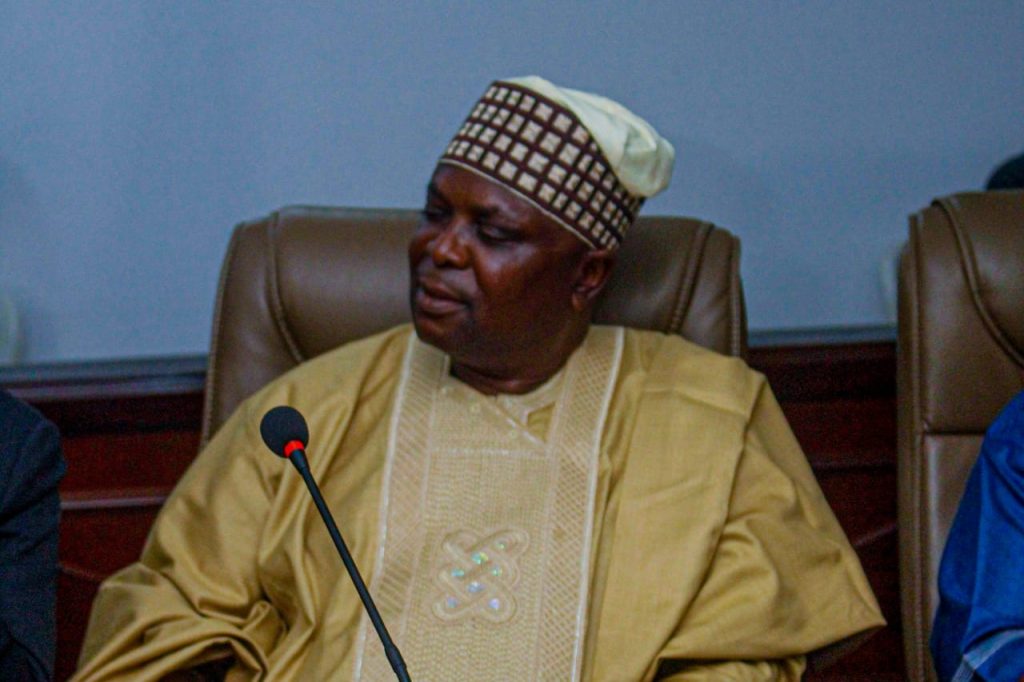 The establishment of the state university is unique as the region has craved for such institution for a very long time and frantic efforts had been made towards its actualisation without result, but they were pleasantly surprised that the government of Gov. Bello made it happen at such a remarkable speed.
The National President noted that the community have decided to support every efforts in seeing the university take off and run successful as well as to do all that was required, to make those involved feel politically comfortable adding that the community of Owe people abroad have also extended gratitude and support towards ensuring that the institute had a smooth take off.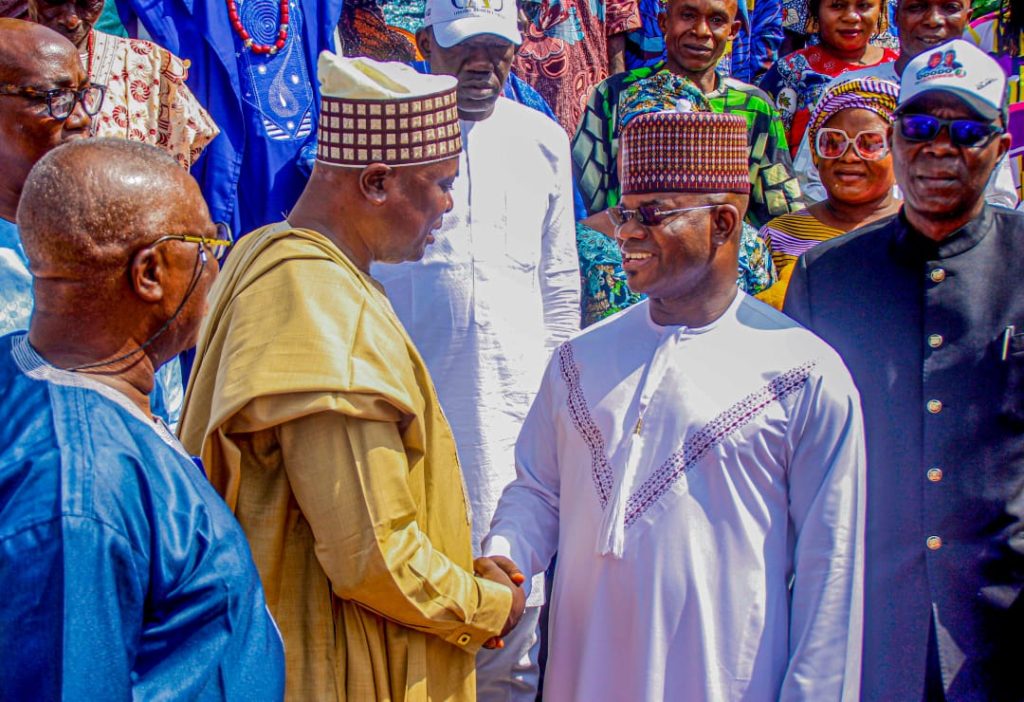 While the delegation appealed to the government to give consideration to it's people for employment opportunities while he said the stakeholders in Kabba have made strong commitment to deliver maximally towards the emergence of APC's candidate, noting that one good turn deserves another.
Gov. Bello in his remarks thanked the Kabba people for being lovers of development and all manner of good things while he affirmed that the State university has come to stay permanently as it's establishment serves as a satisfaction of the long years of yearning of the entirety of the people of Kogi West.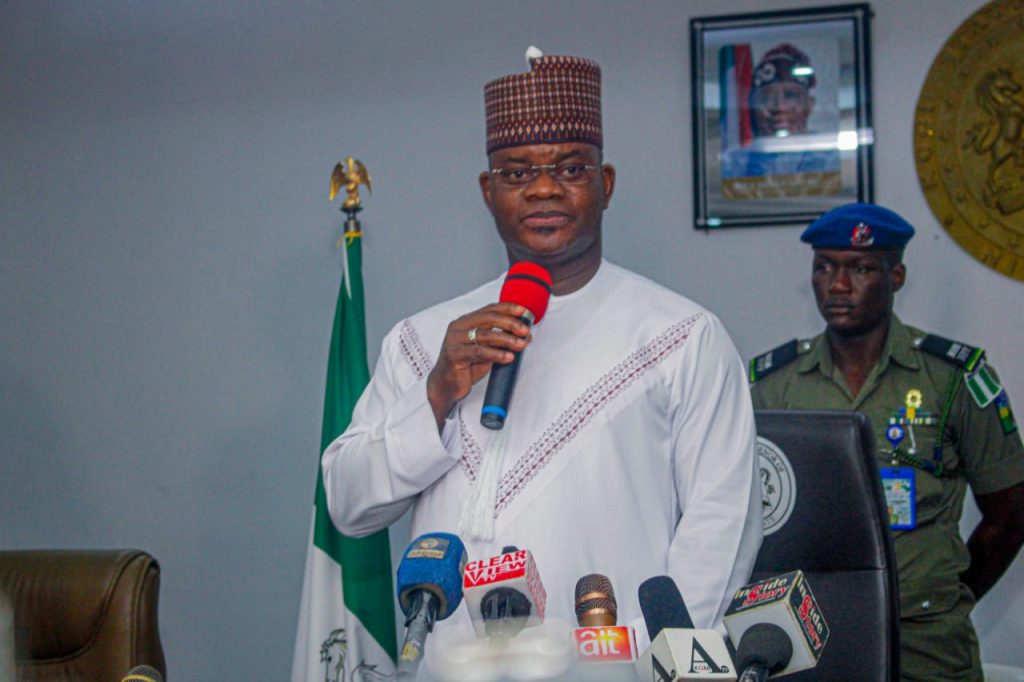 He added that every effort geared towards the smooth take off of the institute including appointment of principal staff and the basic infrastructure were on track nothing that his government would release one billion naira as part of the take off funds while other work will commence immediately assuring that the matriculation of first intake would hold before the end of his tenure.
The governor warned enemies of progress to not get in the way through propaganda and several divisive means and allow those who appreciates the advancement of Kogi West to lead the way alluding that he intends to earn a good name by leaving behind good legacies that in his time Okun kingdom experienced tremendous growth in all sphere.
According to the governor, several of these bitter elements had occupied Political positions in time past without any meaningful contributing to the region because they did not have the political will to foster progress for their people while he reiterated that Okun will be pulled out of political conundrum because of his unwavering believe in fairness, equity and justice, declaring that light has come and darkness is going away speedily.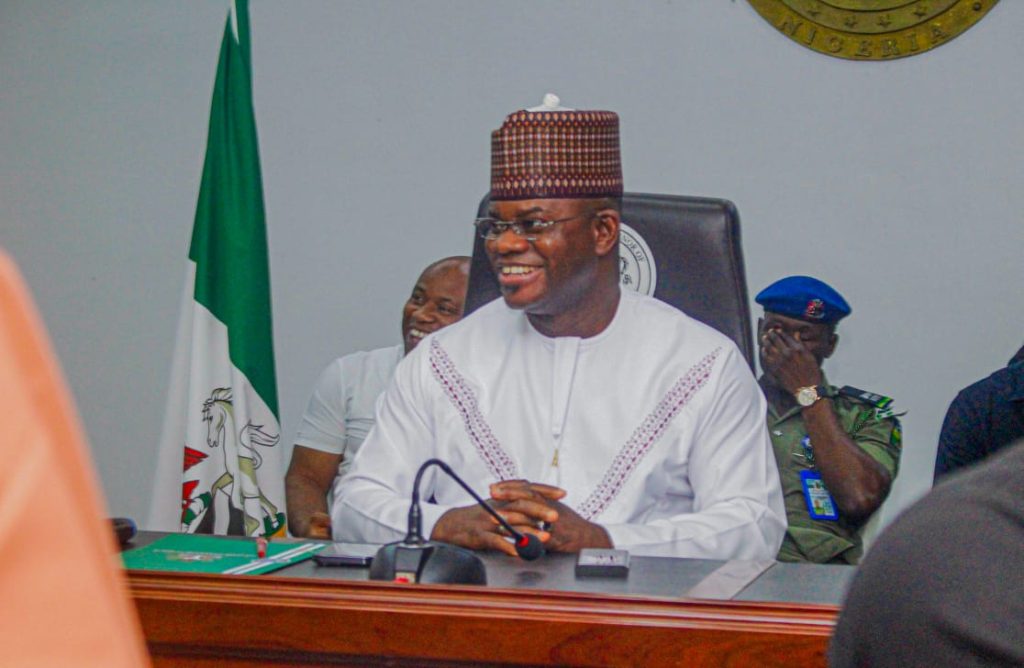 He announced that the First phase of the visit of the Minister of works, Eng. David Umahi to federal government roads in the state was already yielding good outcome while he promised that On hisx second visit, the minister alongside would inspect major roads of concern in the Kogi West axis adding that President Tinubu's desire is to ensure a well improved road network across the nation with a plan to execute concrete types of road.
He urged them to take the Several good news to their people and inform them that his government and that if his successor, Alhaji Usman Ahmed Ododo after he emerges at the November 11 Gubernatorial Elections through their Support was just starting with good gestures towards Okun land.
The State Security Adviser, Rtd. Commodore Jerry Omodara said Okun people and particularly the stakeholders in Kabba will mobilise support for the APC candidate as their way of expressing gratitude to Gov. Bello for his kind gestures towards them, adding that APC more than ever before have a stronger footing in Kabba owing to the massive inflow of opposition's big wigs into the ruling APC.
About Post Author