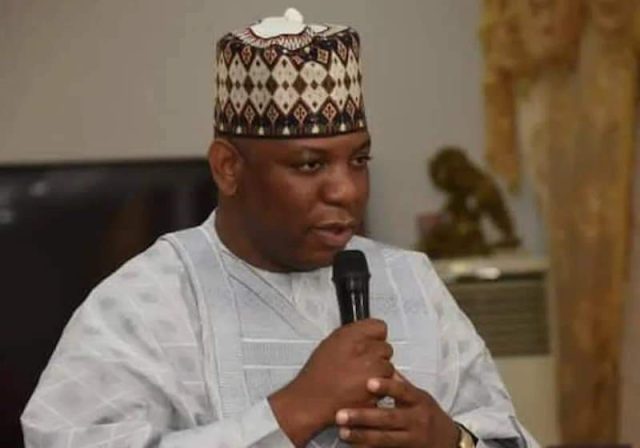 Today marked a momentous occasion in my political journey as I received the tremendous honor of being appointed as the Director General for the Ododo/Joel Gubernatorial Campaign Council by the esteemed All Progressives Congress (APC). This appointment carries with it a weighty responsibility, one that I humbly accept with utmost dedication and enthusiasm.
As we stand on the threshold of a critical election, scheduled for November 11, 2023, I am fully aware of the significance of our mission. Our primary objective is crystal clear: to secure a resounding victory for our beloved party, the APC. To achieve this, we are ready to roll up our sleeves, leave no stone unturned, and commit ourselves wholeheartedly to the task at hand.
This campaign is not just about politics; it's about the people we represent and their aspirations for a better future. We will strive to connect with every citizen in the Ododo/Joel constituency, listening to their concerns, and crafting policies that truly reflect their needs and desires.
Our campaign team is comprised of dedicated and passionate individuals who share a common vision of progress, development, and prosperity for our region. Together, we will harness our collective strengths, expertise, and unwavering commitment to steer the course towards success.
In the coming months, we will embark on a journey that demands resilience, creativity, and unity. We will engage in constructive dialogue with the electorate, present our well-thought-out policies, and work tirelessly to earn their trust and support.
I am profoundly grateful to the APC for entrusting me with this pivotal role, and I promise to honor this trust by giving my all to this campaign. With the support of our party members, volunteers, and the good people of Ododo/Joel, I am confident that together, we can achieve victory on November 11, 2023, and bring about the positive change our constituency so rightly deserves.
Prince Shuaibu Abubakar Audu
Honourable Minister of Steel Development & Director General, Ododo/Joel Kogi Governorship Campaign Council 2023
About Post Author