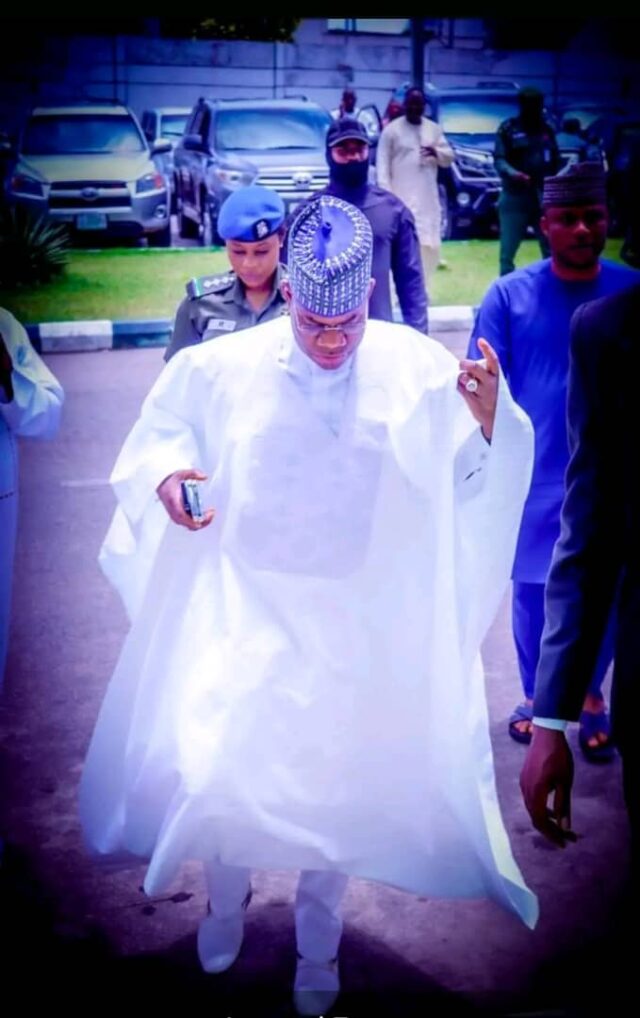 By Fanisi Babatunde .
Populous views about sustainable development shows it is that key which ensures the process of continuous development for future generations or society. It also guarantees and makes up the pre-requisites for a functional society.
I recall in one of the piece written by the ruler of the emirate of Dubai, Highness Sheikh Mohammed bin Rashid Al Maktoum titled "Flashes of thought". The Arab took out time to x-ray the various roles the fore-fathers of the emirates played in what made Dubai what it is today. He particularly talked about how his dad concieved the idea of a dryland port even when there were no prospects in the middle east around late 1970s. Today, same port serves the largest of all shipments in and out of middle east and has a container space of over a million square metres. The port was inaugurated by the late Queen of England in 1979.
Today Dubai has emerged as one of the world's busiest business hub accommodating all brands in the world and plays host to major tourists and business men globally. The port is currently serving the dreams and projections of the fathers of emirates.
Back in Kogi State, Nigeria, Governor Yahaya Adoza Bello is setting Kogi State on a path of sustainable development through consistent and deliberate efforts tailored towards a better tomorrow for Kogites. Historically, kogi happens to be a state where everyone garbages in and out under the guise of governance without prior plan on how to position the state developmentally. They all come, operate within electoral timeline by doing only what will be beneficial to them. Late Prince Abubakar happens to be the only one with strong legacies amongst the "Past".
For instance, towards the development of human capital, Governor Yahaya Adoza Bello has sequenced a long term plan by bringing to reality science based model schools with that of Kogi West already completed and that of central in the pipeline. These schools are meant to provide a solid base for "human resources" needed for the actualization of a self sufficient economy. The second admission at the university of science and technology established by the governor with areas of focus as core technology and science related content have already been concluded. This will provide a launch pad into the world of sustainability in technology and innovative sciences. Developed economies globally relies basically on themselves for technology and breakthrough in sciences.
Kogi State since the return of democratic of rule have experienced a dearth of medical impact on the citizens of the state with serious cases being referred outside the state and serious medical search conducted outside the state. These is because health facilities were hitherto conceived to handle minor challenges and may be just to cater for regular basic medicine. You can imagine a state specialist hospital being built without an MRI CT Scan machine, no modern day equipments, even regular x-ray and scanning facilities were not up day with many citizens still patronizing privates and quacks. Ambulances were just purchased to ferry corpses and not to carry out emergency liftings and rescue. Are we talking about requisite manpower. Today, as parts of the Governor's legacy as he winds up are the magnificent Central reference hospital in Okene, Kogi Central, A first class medical facility that will put a stop to medical tourism outside the state but encourage other states to tour the state for medical reasons. Aside world class standard equipments in the facility are high grade luxurious spaces that would appeal all classes of people in the society. It is also equiped with state of the art ambulance services that could pass for a mobile hospital and offers the capacity to handle life threatening rescue operations. This is expected to serve an envisaged expansion in the population of the state in the area of health care needs. It will also shove up the revenue profile of the state through funds that will be generated from medical tourists to the state.
Governor Yahaya Adoza Bello have also built about four feeder model health facilities that will cater for the health needs of those at the core grassroots. These are located in Anyigba, Gegu, Ajaokuta and isanlu. The new direction administration have also expended reasonable resources on the upgrade and expansion of the State owned specialist hospital built by previous regimes in the state. The idah zonal hospital have also recieved significant boost from the gesture of His Excellency Alhaji Yahaya Adoza Bello. All these efforts are geared towards ensuring that the state becomes dependant on itself in the far future to come.
There are also consistent efforts towards ensuring that the state is safe for both investors and the citizens to dwell. Though there are flashes of insecurity which no society can be excused from, it is however key to note that His Excellency have been able to stabilize situations around the state considering the fact that the state borders so many crime prone states in Nigeria. Neighboring states such as Niger, Benue and Ondo state lately have had serious security challenges with spills into kogi state many of which are quickly curtailed. Recent jailbreaks in kabba prison and that of kuje recently heightened security flashes in the state but proactive efforts are in place to ensure there are no re-occurence. In all, the state has departed from the era of being known as the kidnap and bandit headquarters of Nigeria.
The state have also been able to utilize funds released by donor agencies to the state for climate and environmental concerns. Worldbank counterpart agency "NewMap" have recorded tremendous successes in the state through massive interventions in land reclamation and serious erosion control projects. This is a departure from the old order of when such funds meant for environmental purposes are embezzled and channelled through private pockets. It is really a new dawn for the state as worst hit areas like kogi east and kogi Central have recieved adequate attention in this regards.
The launch of the 32 year development plan cum agenda to me is a developmental agenda meant to respond and cater for forecasted upcoming challenges that could back track the development of the state. This is because long term developmental plans as such allows for a steady and consistent development when there are no interference or diversion of policy and implementation plans. The difference between developed nations and those that are under-developed are level of progresses recorded in infrastructures, technology, human capital development, level of industrialization, infant mortality rate, standard of living and poverty rate. All these could be effectively achieved should the governor chooses a successor from within. This is because teams that conceives a vision hardly deviates from such vision. That aside, Governor Yahaya Adoza Bello will be leaving a legacy of laying a very solid base towards the attainment of the SDG vision 2020-2030 action plan.
Fanisi Babatunde, A Doctoral scholar writes from the Afe Babalola University, Ado- Ekiti, Nigeria.
About Post Author