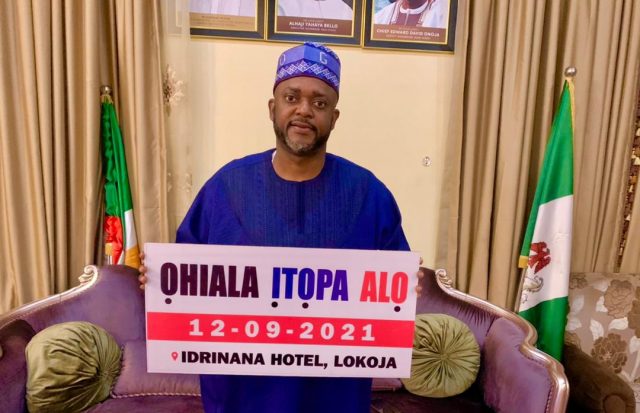 It was another historical plus for the Nigerian movie industry when the Deputy Governor of Kogi State, Chief Edward David Onoja, CIK made a post on all his social media handles about a movie premiere he was attending and bought tickets for his followers who also wished to attend.
This makes him the first Deputy Governor in Africa to align his sole executive brand with the Nigerian movie Making industry.
Onoja who arrived the premier with a high powered delegation eulogized the producer of the premiered trilogy movie, Edime Edime II for being innovative in creating contents that serves historical, entertaining and unifying purposes.
He stated that the movie project ( OHIALA, ITOPA and ALO ) came at a time when it was most needed to project & highlight the unification mantra of the Yahaya Bello administration in Kogi State which is expected to be the Nigerian movement as the Governor proceeds on a national assignment by the grace of God in the next political dispensation.
Chief Edward while speaking on the power of film for unity mandated the Honorable Commissioner for culture and tourism, Hon. Isah Idachaba who was also present at the event to as a matter of urgency during the state executive council speak about the movie and gather more governmental support for the project.
The deputy Governor further assured the premiered movie producers of his continuous support towards societal based projects like the movie that was premiered.
About Post Author