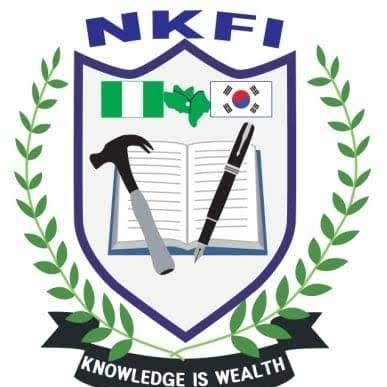 …Rector urges JAMBITES to pick institute as preferred choice
The Center for Ethics and self value orientation has awarded Nigeria-Korea Friendship institute as an ethically responsible and corrupt free monotechnics ranking first position in the North-central region and fifth in the entire Nigeria.
The Center for Ethics and Self Value orientation presented a Certificate of Credence having conducted a multi-Sectoral independent secret assessment exercise in 36 states including the Federal Capital Territory between January 2021- June, 2022.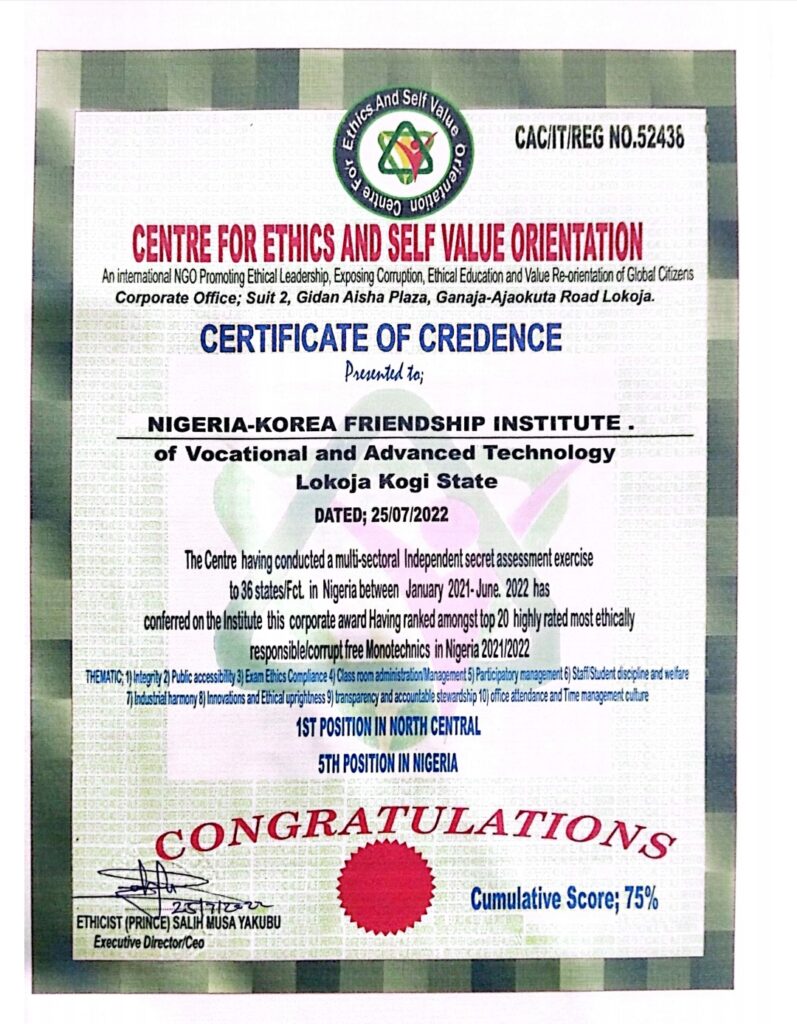 The thematic areas that were considered by the International NGO included issues of Integrity, public accessibilities, exam ethics compliance, class room administration management, participatory management, staff-student discipline and welfare, industrial harmony, innovations and ethical uprightness, transparency and accountability stewardship, office attendance and time management culture.
Reacting to the News, the Rector Mr. Charles William Oluwatoyin expressed joy and satisfaction with such recognition of the institute by such a reputable International Organization in key areas of administration, ethics and efficiency alongside financial probity.
He noted that NKFI, a reputable institute of Vocational and Advanced Technology learning under his leadership and with the continued commitment of stakeholders would continue to scale up in performances in every area so as to continue to attract more students and facilitate better collaborations.
The Rector implored students who were registering for their Joint Admission and Matriculation Board (JAMB) qualification exams to select NKFI and choose from its certificate offering courses in a bid to position themselves for viable employable qualifications.
He added that employers were no longer going for graduates from the regular Nigeria institutions but those from special institutions like NKFI who possess requisite academic and practical innovative skills to add value to their organisation and it's productivity.
About Post Author