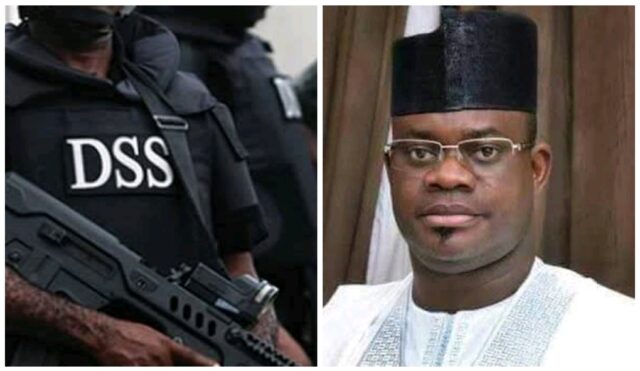 Following the news that the mastermind of the recent Okene Explosion has been apprehended by the Department of State Securities (DSS), the Kogi State Government has sent it's appreciation to the security outfit for doing a thorough investigation into the circumstances that led to such despicable event.
In a press statement signed on Thursday by the Commissioner for Information and Communication Strategy, Hon. Kingsley Fanwo, he said "The Kogi State Government wishes to express profound gratitude to the Department of State Security, for unmasking the terrorists behind the Okene explosion of Thursday 29th December, 2022. The promptness of action has further steeled our trust in the security agencies".
The Commissioner added that the arrest of the principal characters has justified the state's position that enemies of the state were again breeding terror cells that had been crushed by the indomitable security architecture of the present administration.
"If not for the masterclass security architecture of the State Government, it would have been turned into a terror zone by the enemies of the state. We call on the DSS and other security agencies to dig deeper into the matter to unravel the real intent of the attackers and how to avert future reoccurrence" he alluded.
Hon. Fanwo stated that the Government of Kogi State under the leadership of Governor Yahaya Bello has already recalibrated the security architecture of the state to deal with all forms of crimes and criminality while assuring the people that the administration was prepared to ruthlessly tackle the handful of insecurity in the state.
He re affirmed that the state government would ensure criminals and their sponsors have no place adding that the unbending capacity and commitment of the Governor to security has been further proven in fulfilment of his promise that "if the criminals come in their numbers, they will return in their zeros". He stressed that Kogi State would remain Uninhabitable for cowards masquerading as criminals.
The Commissioner said "As we prepare for the 2023 general elections, we call on political actors of all political parties to shun political terrorism and discourage their supporters from fomenting trouble as the Government of Kogi State will not tolerate any form of peace breach. It is the responsibility of the Governor to protect the people of Kogi State and protect them he will".
Hon. Fanwo however reiterated that Kogi State Government would spare no resources in ensuring the state remains peaceful, united and safe adding that it would remain the Confluence of Opportunities for all Nigerians.
About Post Author