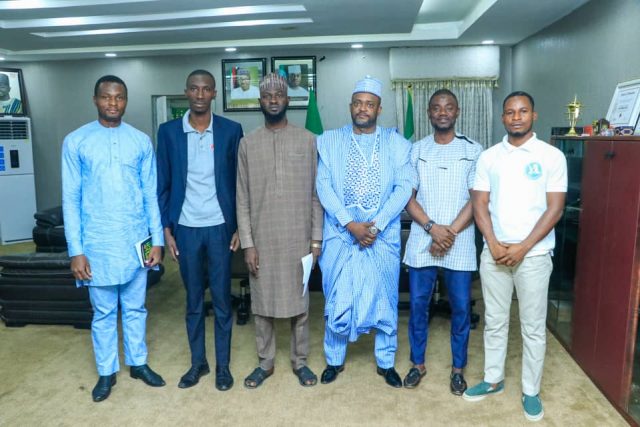 Kogi State Deputy Governor, Chief Edward Onoja, has assured youth of the state of the commitment of Governor Yahaya Bello to protect their interest because the focus of his administration has them covered.
Speaking this Thursday when he played host to the leadership of the States Young African Leadership Initiative (YALI) in his office, he pointed out that the administration has formulated two major policies that when into full force, would take care of all their developmental concerns.
The legal frameworks he referred to include the Kogi State Youth Development Commission and the Enterprise Development Agency aimed at taking care of all the issues that affect start – ups and knowledge sharing, transfer and management of new enterprises.
He said when fully functional, the Youth Development Commission would focus on issues that concern the youth while Enterprise Agency would further support the back end of many of the start – ups by monitoring and giving them necessary guide to ensure they succeed.
The Deputy Governor said his office is ready to give YALI all the support it needs and applauded the commitment of its crop of leaders whose performances he said he has seen and is impressed by.
Earlier in his address, the Kogi State coordinator of YALI, Comrade Abdullahi Maiyaki had in his address, informed their host that the body has trained a lot of youth across the state on social development and had caught the attention of both local and international media in the past.
He then congratulated the Governor and his Deputy for their victories in the recent governorship election and informed Chief Onoja of the Tony Elumelu Foundation Programme for which he solicited partnership with the office to train Kogi youth to be able to access the loan accruing from it to the tune of $5,000.
About Post Author