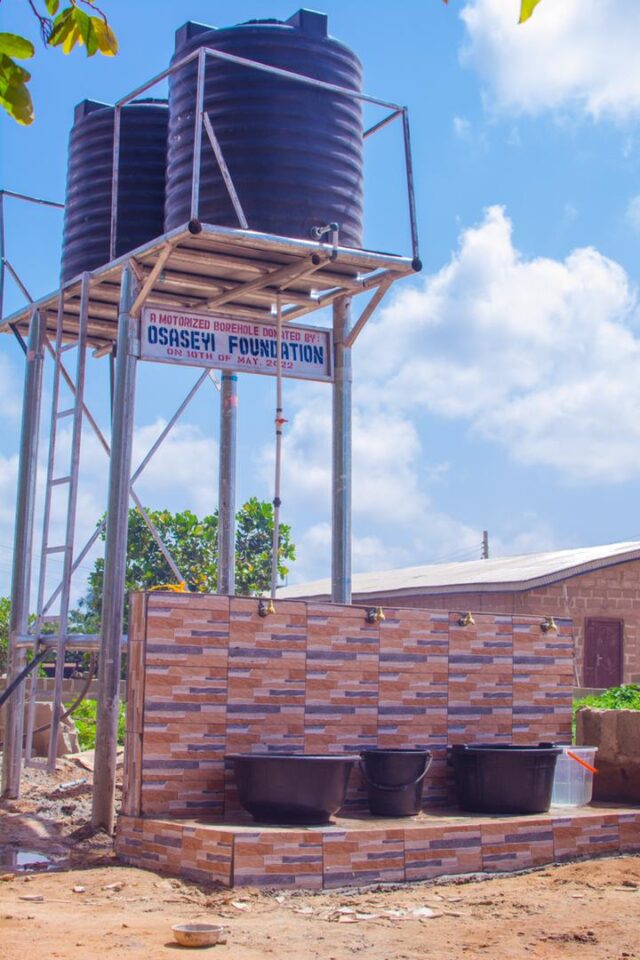 The Management of Osaseyi Foundation earlier today commissioned a motorized borehole sited at a location opposite the Federal Government Girls College Kabba, to ease difficulties of getting potable water in the area, and to further achieve the United Nation's Goal 6 on Clean Water and Sanitation.
In synergy with the UN goal to by 2030, substantially increase water-use efficiency across all sectors and ensure sustainable withdrawals and supply of freshwater to address water scarcity and substantially reduce the number of people suffering from water scarcity.
The multimillion naira project which took only two weeks to execute, was handed over by the Team Lead of Osaseyi Foundation, Hon. Ibikunle Amodu Abubakar to the Kabba Descendants Union.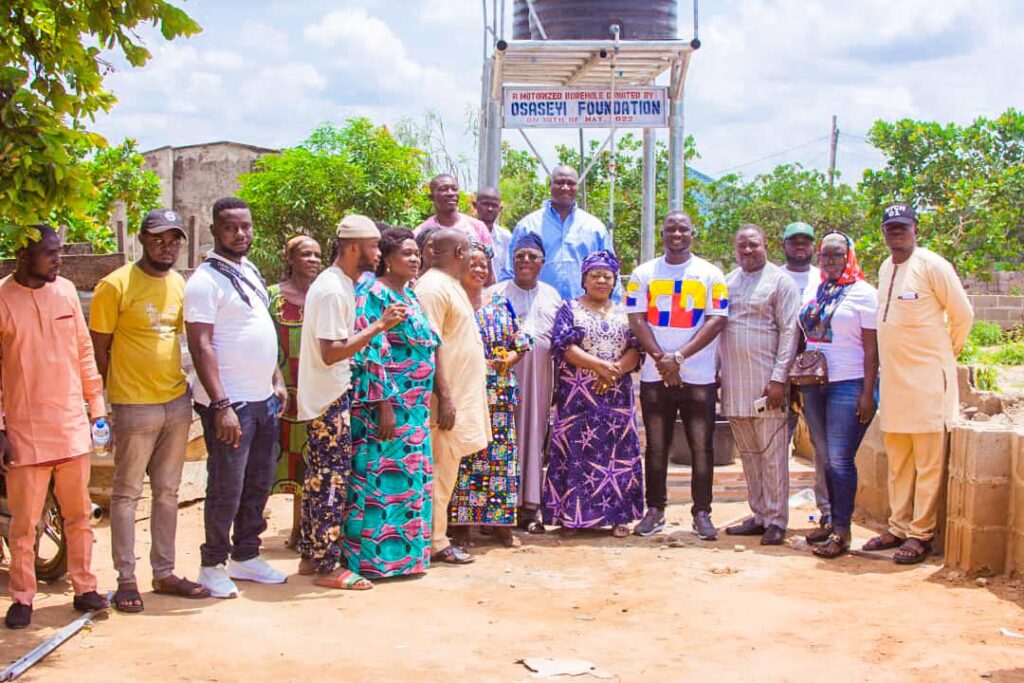 National President of KDU, Mr. Emmanuel Bobinihi, in an atmosphere filled with encomiums and eulogy for the philanthropic act of the foundation and in commendation of her Chairman, Mr Richard Osaseyi, for always having the interest of his people at heart.
Hon. Aare Aariyo, a political stakeholder in the community, who was responsible for the supervision of the project, while commending the Osaseyi Foundation for the timely execution, charged the beneficiaries of the borehole to make judicious use of the facility to further motivate the facilitator to forster more developmental projects in the community.
Vice Chairman of Kabba-Bunu Bunu LGA, Mrs Alfred Bimpe, on behalf of Kabba Bunu Local Government Area Chairman, appreciated the Foundation and in particular Mr Richard Osaseyi for deeming it fit to affect the lives of his people positively by providing them with a source of portable water supply.
Present at the commissioning of the project were the Kabba Student Union President, Comr. Gerald Ayomide Aiyenikanju. Comrade Amonahini Juwon, Chairman Kabba Bunu LGA National Youth Council of Nigeria Chairman. Youth and Women organizations amongst notable indigents.
About Post Author