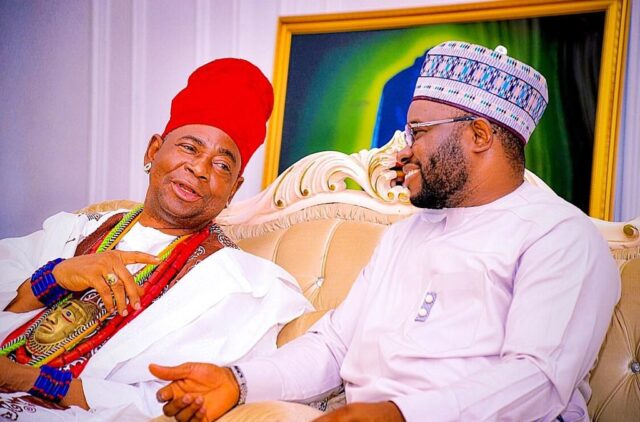 Pharm. Abdulkareem Moh'd Jamiu Asuku, the Chief of Staff to the Governor of Kogi State, has felicitated with the Atta of Igalaland, His Royal Majesty, Atta Matthew Alaji Opaluwa.
In a message made available to the media, the Chief of Staff praised the Atta Igala for his leadership and wisdom, he said;
"On behalf of myself and my family, I would like to extend warm birthday greetings to you on this special day Sir.
As an esteemed traditional ruler, you have shown great leadership, wisdom, and compassion in guiding your people towards progress and development.
"Your dedication to the welfare and development of the community is truly admirable. Your vision and commitment to excellence have inspired us all to work harder and strive for a better tomorrow.
"As we celebrate your birthday today, we pray that the almighty God will continue to bless you with good health, long life, and more wisdom to lead your people to greater heights.
"Once again, happy birthday, Your Royal Majesty, May this day be filled with joy, love, and good cheer."
About Post Author