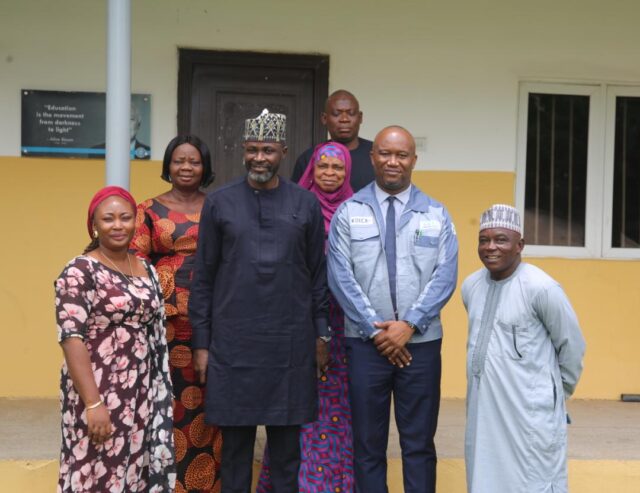 …pays familiarisation visit on Commissioner for education
The Rector Nigeria-Korea Friendship Institute, Mr. Charles Oluwatoyin has called on community leaders, political office holders and philanthropists to sponsor youths from various communities, Wards and Local Government Areas on scholarships to the Institute.
The recently appointed Rector, made this appeal on Tuesday when he paid a familiarisation visit on the Commissioner for Education, Mr. Wemi Jones at his office in Lokoja.
He stated that NKFI provided the opportunity to acquire life long skills and technical knowledge that would add value to their lives and help them to become productive and successful.
He also said that NKFI has the best hands, learning environment and facilities to fully engage and empower the Youths.
The Rector said that his visit was to seek the cooperation and support of the Education commissioner in his new assignment in a bid to facilitate the active functioning of the institute.
The commissioner in his remarks congratulated the Rector on his appointment while he described him as perfect and qualified for the job.
While encouraging him to make efforts towards reviving the institution, he assured that his office was always open to support NKFI and it's management to achieve a desirable goal for the state's education sector.
About Post Author