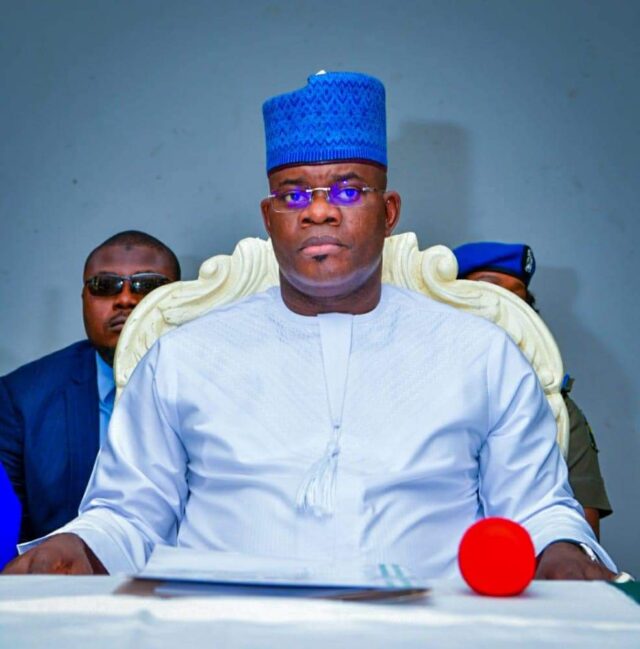 Kogi state Governor, Yahaya Bello has charged traditional rulers in the state to do more to secure their respective domains against criminals.
Governor Bello who gave the charge in Lokoja during a security meeting with all First Class traditional rulers and local government chairmen in the state on Tuesday, said the traditional rulers have significant roles to play in monitoring and information sharing.
The governor applauded traditional rulers in the state for joining hands with his administration in addressing the challenges of insecurity. However, he cautioned against monarchs using their influence to accommodate or shield criminals in their domains, stressing that he was not going to let anybody stain the success he has recorded in securing the state.
"Therefore if your area is going to stain that record, we in government will not take that lightly with you.
"Return to your domain and make serious adjustments. You are the traditional institution of the land, you should know when strangers come into your area, find out who they are and what they want, do not accommodate people anyhow. You should also know that these criminals don't work alone, they are aided by indigenes who some of you would want to shield, we will not take that." he said.
The governor also issued stern directive to local government chairmen to root out criminals in their respective areas. He said the Chairmen should deploy their youthfulness and agility in collaboration with all security agencies to deal decisively with criminals, adding that any of them who feels overwhelmed with the task should resign and let more active persons take over.
He gave the traditional rulers and local government Chairmen one month to cleanse the land.
About Post Author