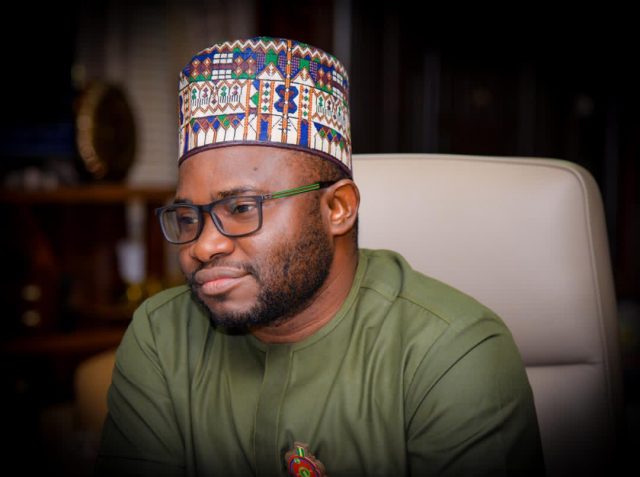 Senior Special Assistant to Governor Bello on Women and Youth mobilization in Kabba-Bunu-Ijumu, Hon. Segun Olobatoke has felicitated with Kogi State Chief of Staff, Pharm. Abdulkareem Mohammed Jamiu on his birthday.
The Governor's aide described the Chief of Staff as a bridge builder who has offered himself selflessly to the service of the New Direction Government under the leadership of the governor, Alhaji Yahaya Bello.
He noted that the celebrant was a man of rare humility whose interest at every given opportunity has being to empower youths and enhance their voice to be heard in the overall interest of the state.
Olobatoke asserted that Pharm. Mohammed Jamiu's political philosophy of openness and transparency has endeared him to several individuals who through his leadership have become useful enlistment of the New Direction Government.
While thanking the COS for his innumerable kind gestures of health and education interventions which he noted has touched the lives of several individuals across board in the state, he stressed that his kind heart to humanity was unfathomable.
He prayed for God to elevate him adding that God should continue to grant him the needed wisdom and enablement to continue to impact lives and nurture the younger generation towards effective leadership
About Post Author