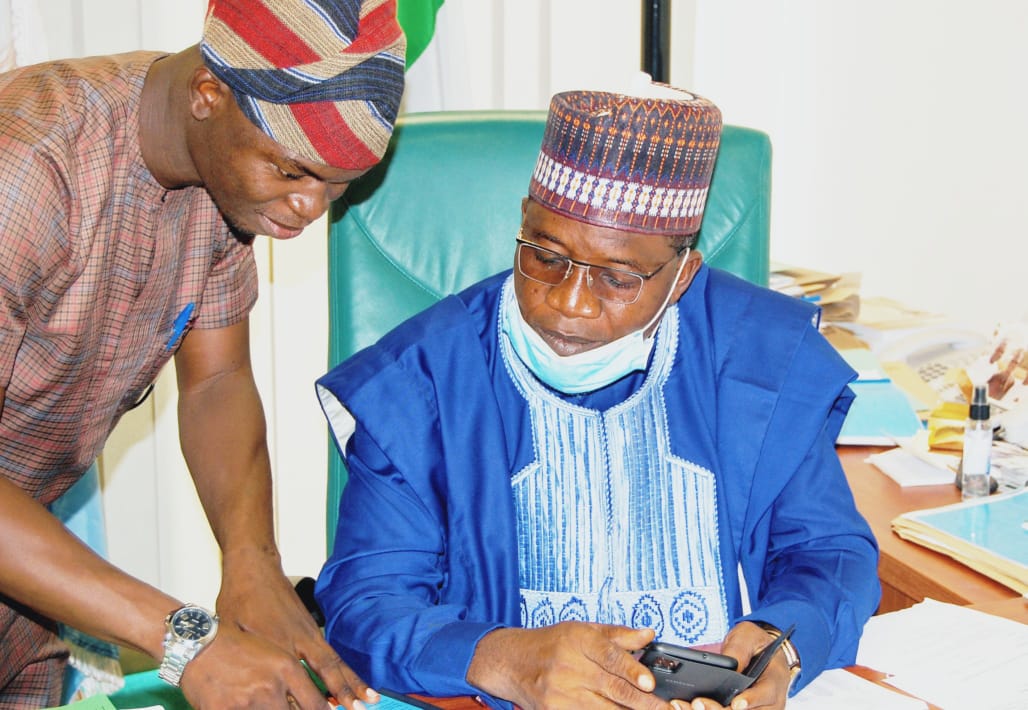 By Comr A. M. Nasiru
Almost all men have good intentions but only the best men do the good things their hearts conceive and this bring me to the idea of "The Uncommon Development of an Uncommon Legislator" as demonstrated by Hon. Abdullahi Ibrahim Ali Halims, during the year 2021 Easter break.
Except for record purposes, the name Halims do not need introduction as it is on its own – the emblem of a true leader, in both Igala land and Kogi State at large. Halims is a Leader with all the qualities of true leadership, He leads by example, He treats everyone equal and does not have preference for tribe or religion. Halims' philosophy on leadership is like that of a shepherd who can sacrifice himself, his comfort, his health and his field for His sheep.
For the purpose of documentation, Hon. Abdullahi Ibrahim Ali Halims is the Honorable Member Representing Ankpa, Omala and Olamaboro Federal Constituency and Chairman of the House Committee on Steel Development at the House of Representatives, National Assembly, Abuja.
During this Easter, he in the most unique way, at the most important time and with the most revered personalities; walked through the Hills and Valley, Nooks and Corner, Routes and Paths as well as the Populous and most Remote areas of Ankpa, Omala and Olamaboro Local Government Areas to commission a three kilometer earth road and fifteen numbers of solar powered boreholes to the glory of God and the benefit of the host communities.
Hitherto, when a lawmaker is as outspoken and heard as Rep. Halims is in the National Assembly, they take advantage of their quality motions and bills, which Hon. Halims has in surplus, to shy away from Constituency Development. But, for his genuineness and deep understanding of the plight of his people before seeking elective office, he went out of his way to facilitate these projects from not just one or two but several agencies in a bid to improve the livelihood of his people.
Water they say, is Life!
If whoever gives water has given life, Rep. Halims has given a very meaningful life to more people than can be imagined as the people of Angwa-Ogebe, Lagos Street, Ojeko, Enjema Etiaja, Egbula, Ojoku Bangele, Okaba, Ogugu, Okpo, Emedo, Uboji, Abejukolo, Ojede and even Abo(in pipeline) now have access to free, frequent and potable water through the efforts of Hon. Halims.
Primarily, the National Assembly is a meeting place for representatives of the people, who table issues and policies either introduced by the Executive through the Majority Leader or Senate Leader, as the case may be, or by individual Lawmakers who after a thorough research on the problems facing the people, introduce them as a private member bill or motion for parliamentary considerations.
Judging by this primary function as encapsulated above, it can be expressed without mincing words that no lawmaker, dead or alive, whether those who spent eight years or just four years in the House, performed up to what Hon Halims has done in less than two years. Rep Halims has in less than two years given fresh definition and value to representation. He goes out of his way to meet the demands of as many people as he can address even when some of these demands are inexplicably mundane.
Behold, that is what makes his developmental efforts the uncommon development of an uncommon legislator. Moreso that He is committed to doing more for the people, to God be the glory!
Comr Nasiru contributes from Abuja and can be reached on naadejohs@gmail.com or his Twitter handle @amnasiru
About Post Author