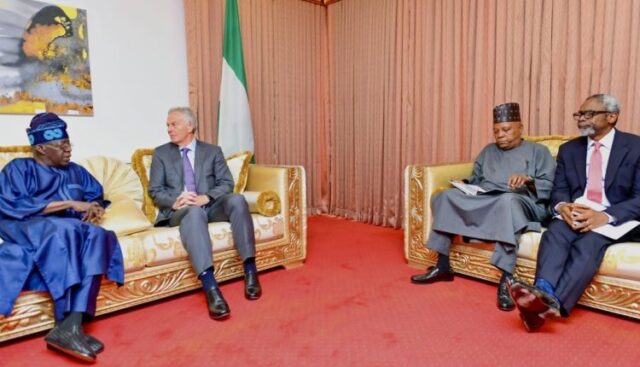 Former British Prime Minister, Tony Blair paid a visit to Nigeria's president-elect, Asiwaju Bola Tinubu, at the Defence House in Abuja on Tuesday.
The visit comes six days before Tinubu's inauguration as successor to outgoing President Muhammadu Buhari.
The President-elect disclosed this in a tweet on his handle.
He said; "I received former British Prime Minister and founder Tony Blair Institute for Good Governance, Mr Tony Blair, at the Defence House, Abuja, earlier today.
"We discussed areas of mutual interests and how Nigeria can continue to benefit from the amazing work of the Institute."
Those who attended the meeting include the Speaker of the House of Representatives, Femi Gbajabiamila; and Vice President-elect, Kashim Shettima.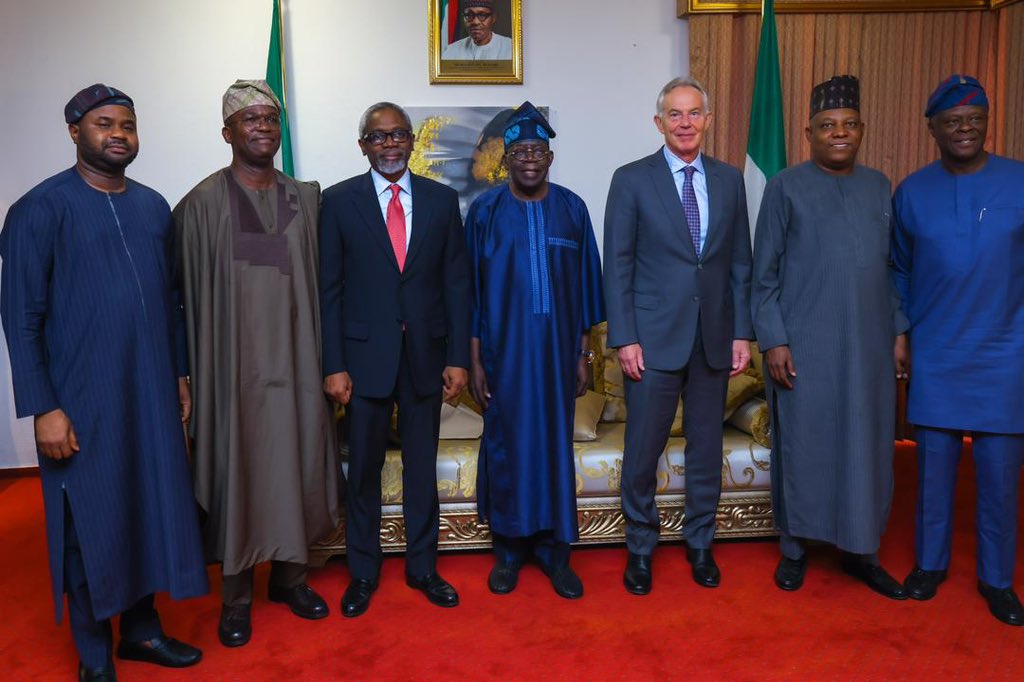 Since Tinubu was declared winner of the February 25 presidential election, he has been receiving calls and congratulatory messages from several world leaders, including the British Prime Minister, Rishi Sunak.
Voice of Nigeria reports that last Tuesday, the United States Secretary of State, Antony Blinken, called him, emphasising his continued commitment to further strengthening the US-Nigeria relationship with the incoming administration.
Spokesperson Matthew Miller who disclosed this in a brief communique, said "the Secretary noted that the U.S-Nigeria partnership is built on shared interests and strong people-to-people ties and that those links should continue to strengthen under President-elect Tinubu's tenure."
A week later, US President, Joe Biden announced a nine-member delegation for the incoming president's swearing-in on May 29.
The delegation will be led by Secretary of the United States Department of Housing and Urban Development, Marcia L. Fudge.
About Post Author