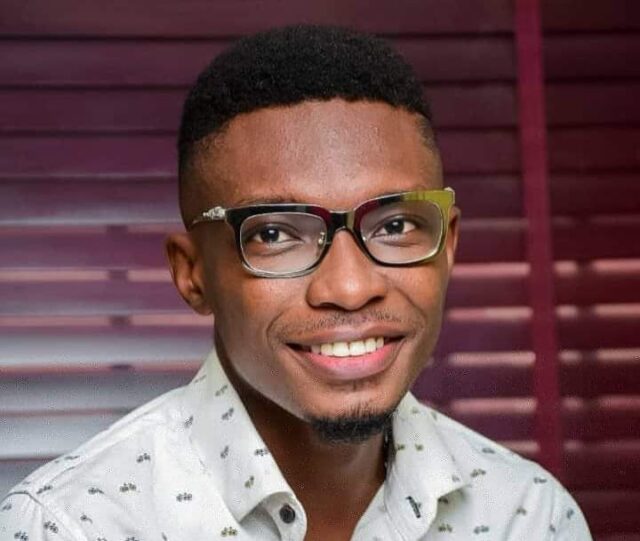 "Let the redeemed of the Lord say so."
This is a familiar line from the Holy Book which, if you have been following my releases, I find very easy to relate with. It encourages those who have been saved or separated from a certain negative situation to speak out about it, hoping that with their confession comes the realization from others that distinction is not a foreign commodity, it is only a road less travelled by those who are much too comfortable with mediocrity.
That is my foundation. The lines below will provide basis for it.
I used to hear, whilst growing up, how politics was a "dirty" game left for only the vilest of human beings. I remember viewing every politician I came across from the standpoint of caution, wondering the sort of evil that person must have perpetrated before getting into their exalted position in society.
I must say, in a rather shameful turn of events that it provided soft landing for most politicians to plough. They knew that most Nigerians expected nothing from them, so they did nothing. Simply serve them the crumbs that drop from the table and they will be happy to sing your praises.
That was the story of Kogi state from 2003-2015.
It was not amiss for you to find a Kogi state citizen getting angry because you are constructing roads or building schools. If you were to ask, a common answer will be for you to pay Civil Servants and "share" money – whatever you do with the rest is your gain. Once you do both, you are regarded as the best thing since the advent of sliced bread.
After His Excellency, Abubakar Audu of blessed memory, every other Governor toed the same line with glee and in the process, pushed Kogi state at least 50 years backwards in terms of indexes that matter when development is being measured.
Yahaya Bello stepped into the fore with the euphoria that often heralds a new government.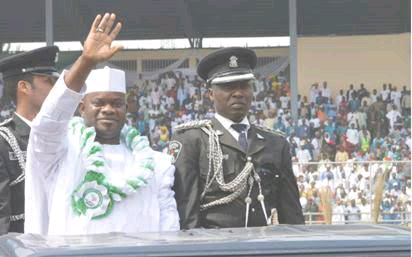 Everyone was excited. Everyone was happy. They cheered him on and chanted "New Direction" at every corner. The expectation was more in tune with a different brand of people enjoying the proceeds of government whilst the status quo continued. Pay Civil servants, give us money and share the rest.
Within a year, the "change" which many prayed for began to bite the same lips that prayed for it. Yahaya Bello displayed no sympathy for armed robbers, criminals, tribal and religious propagandists. He was not prepared to arm or finance thugs. The Civil service, which had served as the cash cow for ravenous people to pillage the scarce resources accrued by the state, was his first point of call. He screened them judiciously, discovering and terminating over 18,000 ghost workers that milked the udder of Kogi and stopped it from growing. He overturned the status quo even in terms of appointments and involvement of young people, women and people living with disabilities.
He did everything he had to do. Even as he actively learnt the ropes, he quickly displayed a boldness and disregard for actions and activities that would render the state into disrepute.
Yahaya Bello seemed prepared for everything; except the shocking insults.
One would expect that a people that had been bedevilled with the errors of the past would be excited with, for the first time in thirteen years, a government that truly works.
Within the first four years of his tenure, Yahaya Bello experienced one of the greatest character assassinations known to any Governor since the return of democracy. Despite outlining, quite clearly, the desire of his government to develop infrastructure from the ground up: taking into existence to stark absence of basic amenities in the rural areas of Kogi state.
The years which he received the most stick witnessed the construction and rehabilitation of over 7,000 schools, thousands of kilometers in road networks, healthcare activities and many more.
In the words of Mohammed Ali, whilst the "wars of nations are fought to change maps, the wars of poverty are fought to map change'; change which, in the absent-mindedness of the downtrodden, they assume as an attack.
Yahaya Bello ploughed on and today, it will be amiss to mention five performing Governors in Nigeria today in terms of Security, Education, Health, Infrastructure, Religious and inclusivity without mentioning the Lion.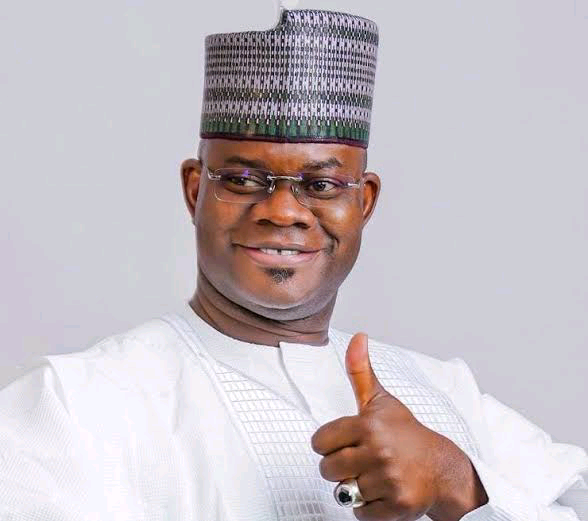 Such is his stellar performance.
Imagine my surprise then, when, last week, the candidate for the Kogi Central Senatorial election, Madam Natasha Akpoti-Uduaghan promised to, if given the mandate to represent the people, sue the government of Kogi state led by Yahaya Bello for handing over the world class 300-bed Reference Hospital to a private body for maintenance and running of affairs.
The Reference Hospital is one of the many legacies of Yahaya Bello and has the latest MRI machine (Sigma Prime II), an Oxygen plant, a CT-scan machine and lots of other jaw-dropping medical equipment worth billions of Naira that will, upon the kick starting of activities, turn Kogi state into the prime spot for medical tourism in Nigeria.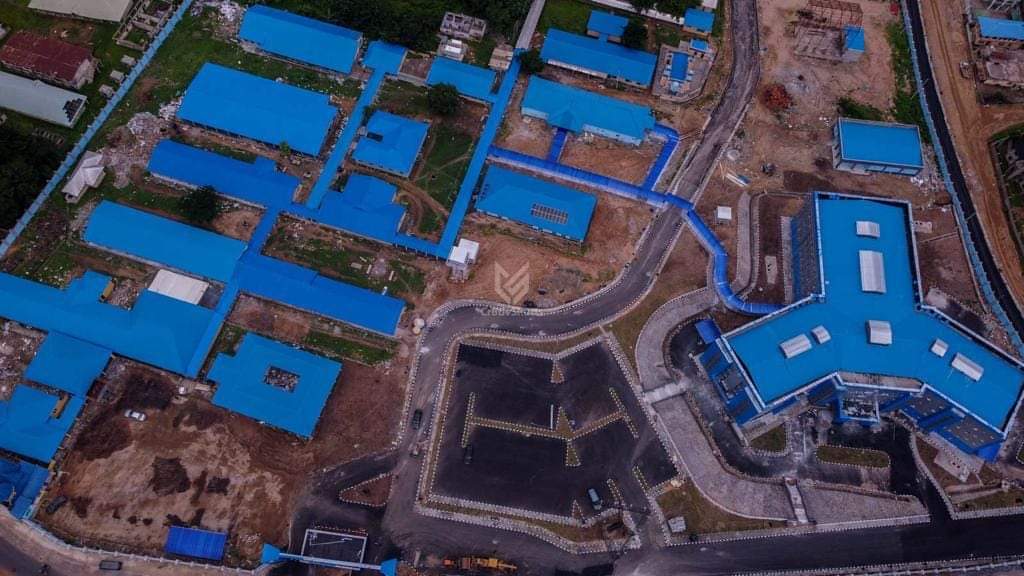 A gigantic project by all means, which was why I was surprised.
Is this not the same Natasha that stood aloft with another empty barrel who represented Kogi West at the Red Chamber in 2015-2019 and kept echoing to their many online followers how Yahaya Bello had done "nothing" as Governor? This begs a very important question. What is nothing? Does nothing sit on over three hectares of land and contains equipment that will save millions of lives? How can one speak with one side of the mouth in falsehood, and then promulgate with the other in accusation of the confirmation of a falsehood earlier professed?
The thing dey shock person.
Natasha is from Kogi State. Natasha is a politician. Natasha is conversant with all the happenings in the state. Natasha claims to be learned. Natasha claims to love her people. Natasha is social media savvy and exposed, yet Natasha continues to employ the primordial tactics of Kogi state politicians who have nothing to offer, but are ready to do whatever is possible to denigrate those who do.
Abubakar Audu being a prime example.
Yahaya Bello, thankfully, is not one to be given to baseless criticisms. He has faced his job with a determination and focus that makes it difficult to unfaze him. The same energy he devotes to securing lives and properties is what he places on generating revenue, building hospitals, schools and roads. To the benefit of Kogites, he remains as committed to the words he uttered on the day he was inaugurated as at this very moment. With the shambolic performances that ushered in his government and being under pressure to toe the same line, Yahaya Bello has redeemed himself as the difference Kogi has always craved.
Clifford Thurlow, in his wisdom postulated that "pile upon pile of lies often obscures the truth from taking flight." In my own little wisdom, I would like to add that the quest for truth can often overcome any sort of lie being sown, it only depends on the audacity and desire of the people to achieve it.
The tangible seeds of growth have already been sown and Yahaya Bello stands side by side with Abubakar Audu of blessed memory as the only Governors Kogi has had to bring them any verifiable growth.
As for me, lies will not see the light of day as long as I have the strength and mental dexterity to break down the truth for my ever growing online audience.
As you were.
Written by Sam Aina
About Post Author