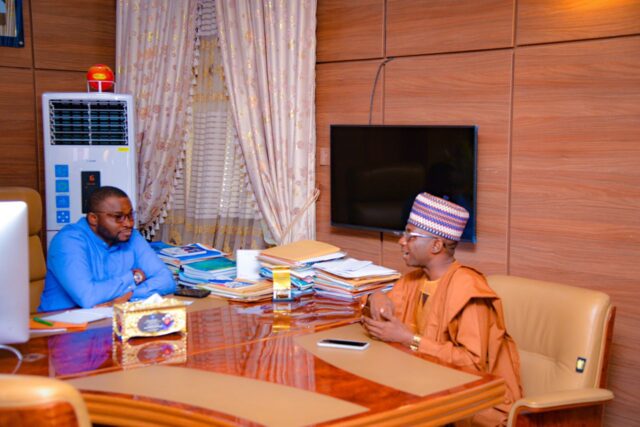 The Kogi State Commissioner for Information and Communications, Hon. Kingsley Femi Fanwo has congratulated the Chief of Staff to the Governor, Pharmacist Mohammed Jamiu Asuku on his birthday, saying he is a blessing to humanity.
In his birthday message made available to newsmen in Lokoja, Monday, Fanwo described the Chief of Staff as a "defender of humanity, who has been used by God to touch many lives positively".
"He thinks about the people. He is a blessing to humanity. Through his Foundation, he has touched many lives positively and has helped thousands reach their heights", the statement reads.
Fanwo said the Chief of Staff has used his good offices to assist many people as well support his principal to do more for the people.
The statement: "I am proud of who Pharmacist Mohammed Jamiu Asuku is. We saw all these qualities in him a long time ago. He is accessible and have open mind to issues and people. He is a humble giant who has worked hard behind the scenes to assist his principal.
"I have seen him intervene in life threatening health challenges with such interventions saving lives. I know that is what he lives for. He is lovable, affable, humble and brilliant.
"It is your day our amiable Chief of Staff. May Allah continue to bless you. May you continue to progress and attain greater heights. Happy birthday sir".
About Post Author