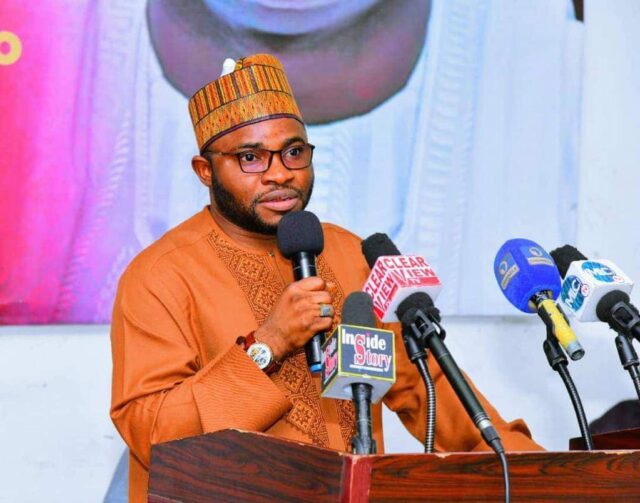 Kogi state Chief of staff, Pharm. Abdulkareem Jamiu has expressed that Governor Yahaya Bello has the political credentials to effectively mobilize youths across the country for the success of the All Progressive Congress in the general election.
He added that "When GYB speaks, the youths of Nigeria will align strongly" because they are aware that he represents their interests.
The COS stated this on Tuesday at a stakeholders meeting of the Kogi state All Progressive Congress elected and appointed stakeholders held in Lokoja.
Pharm. Abdulkareem Jamiu noted that the governor's achievements in diverse sectors would stand the test of time, as he had imprinted his name in gold as a leader in the history of the confluence state.
He pointed out that because of the governor's strong belief and advocacy for unity and cohesion, issues of marginalization which were salient in past administration have become non-existing, adding that in the new Kogi state everyone belongs to a large indivisible family.
While thanking and urging every stakeholder who have contributed to the successes of the party in the state to remain focused, he pleaded with them to further align strongly under the All Progressive Congress big political family in the state and work wholeheartedly for greater success of the party, particularly as the electioneering season were close by.
He added that "the only way to give our leader a strong and remarkable reputation amongst other leaders in the party is to ensure a 100% maximum performance, most importantly in the assignment committed to his hands by the APC Presidential Campaign Council".
The Chief of state also admonished party loyalists not to give listening ears to anyone whose interest is to divide the APC
About Post Author