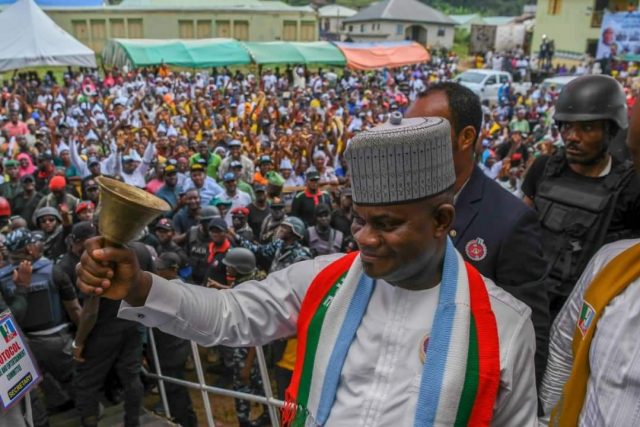 Kogi State Governor, has affirmed that the planned revitalization of Ajaokuta steel company would provide over 500, 000 jobs for kogi indigenes when completed
He made this known on Friday as the "GYB/CEDO" campaign train was received by massive turn out of supporters in Adogo, Ajaokuta Local Government Area.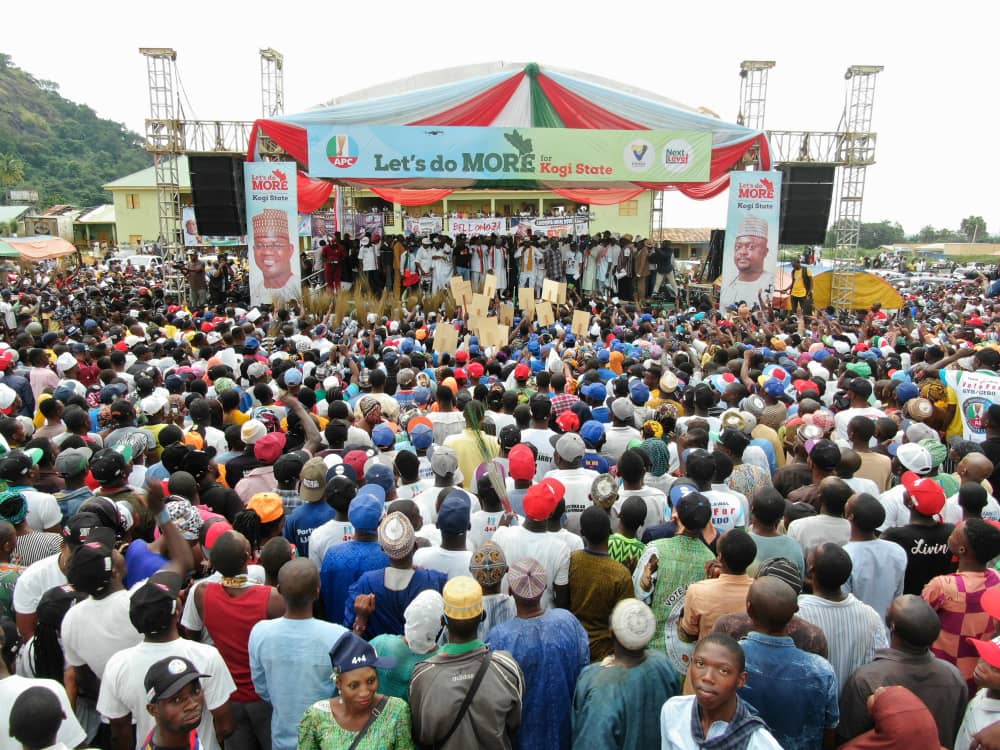 The Governor noted that his administration's effort to revive the gigantic steel company was yielding great results as the Federal Government recently sealed a deal with Russia in a partnership that would help bring life back to the company.
Governor Bello also affirmed that himself, alongside Minister of Mine and Steel Development, Arc Olamilekan Adegbite and minister for state Engr Uchechukwu Oga paid a working visit to the National Iron Mining Corporation, NIOMCO in Itakpe, Okehi Local Government Area of Kogi State.
Kogi governor called on the people of the region to support his re election, so as to ensure his administration's keenness in making sure that the projects and other intended development plans are actualised.
The governor urged the supporters to peacefully conduct themselves before, during and after the election and also support and work together with the APC leaders in the area in ensuring the party's successful outing at the polls.
Commemting on the recent judgement as regards the House of representative election of Ajaokuta Federal Constituency which demanded for a rerun of election in about 21 polling units in Ajaokuta local government, Governor Bello called for calm assuring that the Party would emerge victorious in all front.
The Deputy Governor of the State, Honourable Edward Onoja in his remarks thanked the people of Ajaokuta for their continued support of the Government of Yahaya Bello.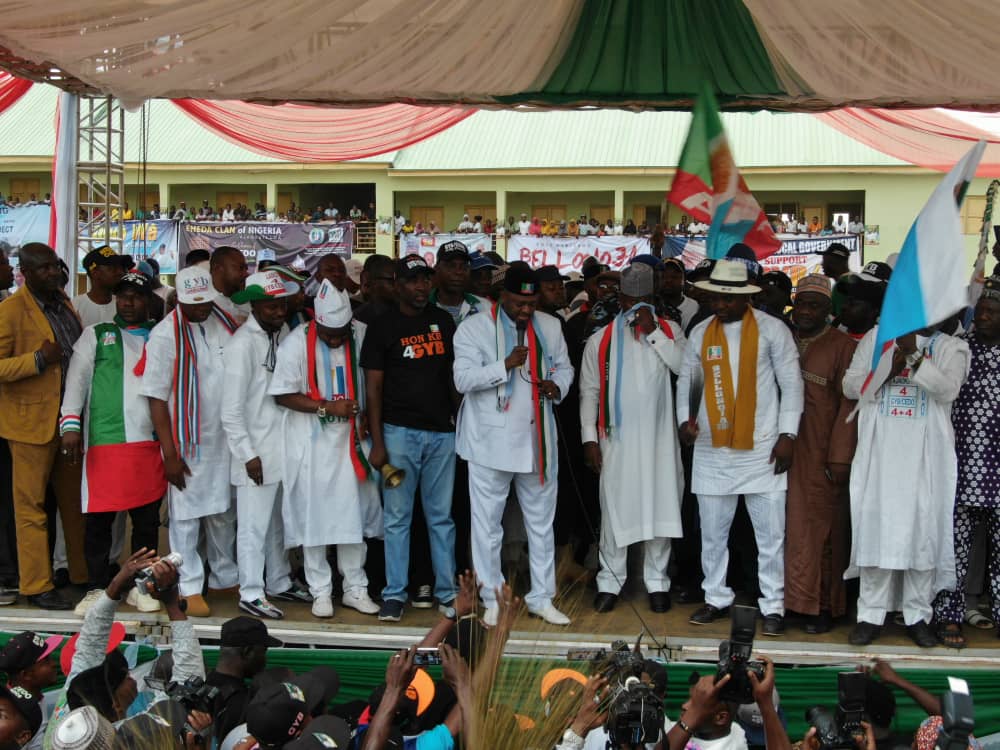 He noted that he was confident that the People's Democratic Party was out of relevance in the region and the APC would emerge victorious.
Honourable Edward Onoja charged the people to remain steadfast as they vote the party without any act of violence while he assured that the administration's second term holds better deal for the people of the state.