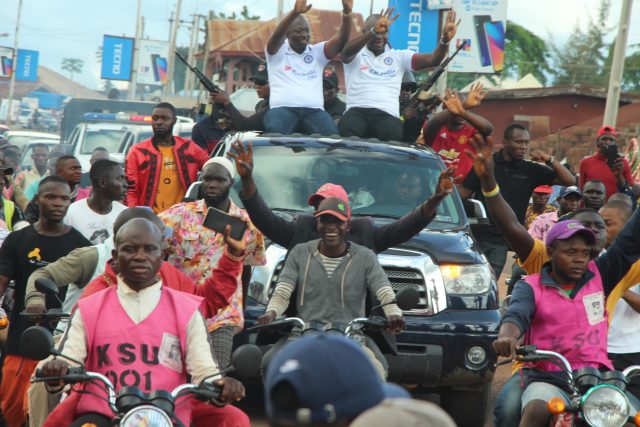 The APC Zonal Vice chairman (Kogi East), Hon Ahmed Attah lit up Ayingba today as he lead hundreds of APC supporters on a show of solidarity with Governor Yahaya Bello.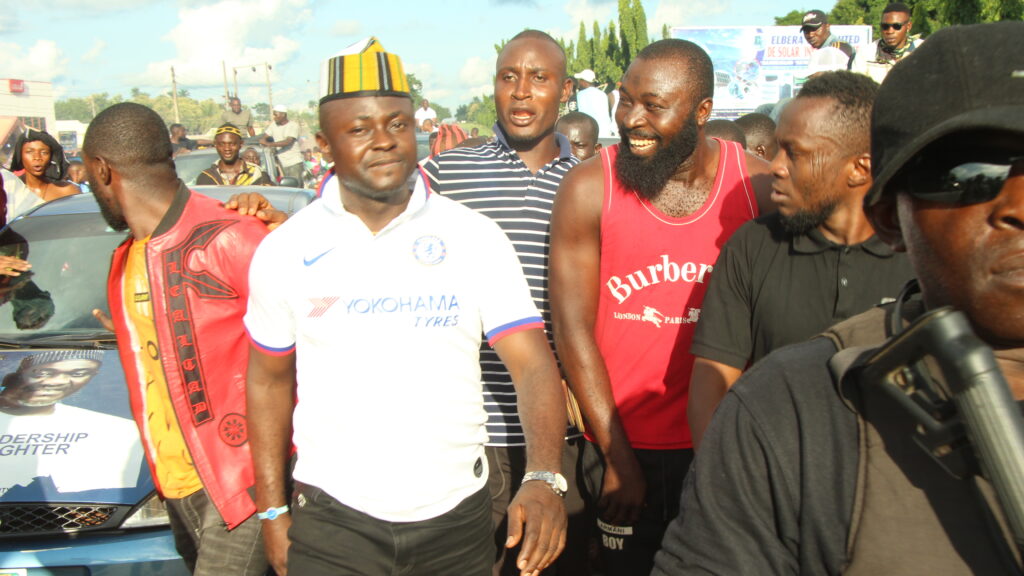 The movement which started from the party's Zonal Office through Unity Square to Garage Round – About, IGALA Uniity House to KSU main gate and back to the Zonal office, saw supporters chanting 'Kogi Sai Bello', 'No vacancy in Lugard House', 'Bello Gwakama' among others such ululations.
Hon Ahmed Attah who adressed the crowd at party office said that the movement was to remind those who seek to contest against governor Bello that Dekina Local Government and indeed Kogi East is already secured by Yahaya Bello.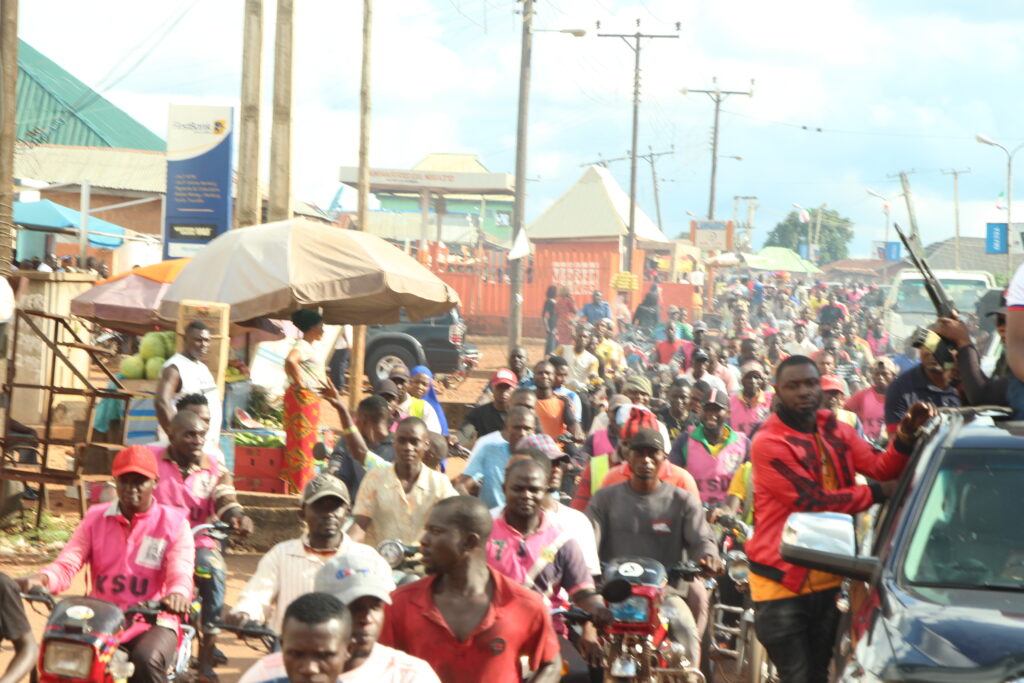 His words: 'Governor Yahaya Bello has done much for us as party executive in particular and Kogi East in general. He has developed our land beyond expectation, you can point at his projects across the length and breadth of Kogi East, from Ankpa, Olamaboro, Idah, Ofu, Bassa and Dekina. Yahaya Bello has done well and he deserves to continue. We are for development agenda. Let other aspirants acknowledge that we are with Bello one hundred percent, Kogi East is taken already.
He said the rumors of his arrest was actually a failed kidnap attempt, saying that some people tried to use police officers on illegal duties to 'kidnap' him but failed because they were bursted on time.
He advised anyone who is interested in contesting for the ticket of the APC to get on the field of play and engage with delegates rather than adopting intimidation tactics on the leaders of the party or seeking back door clearance.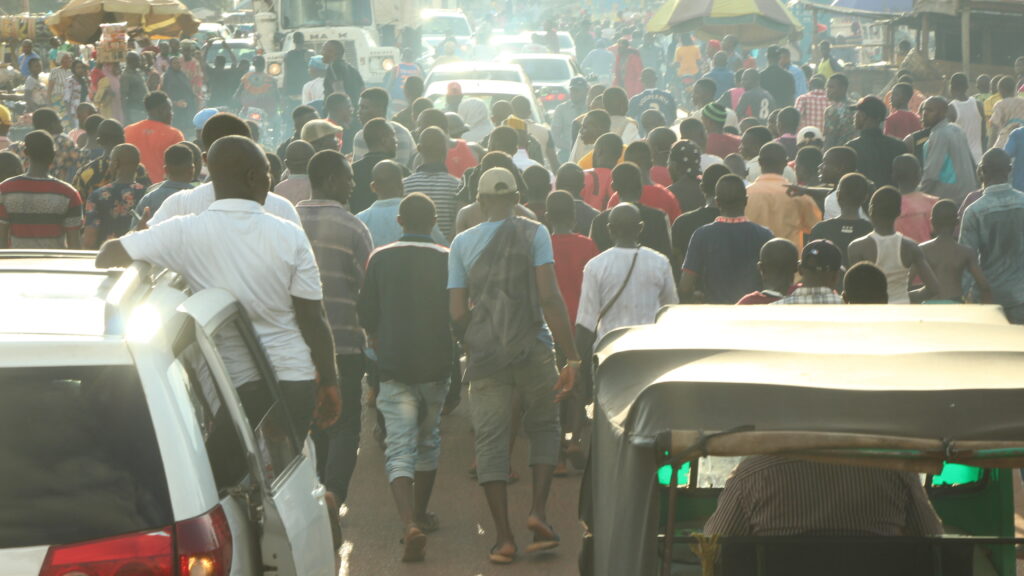 Lastly, he thanked Edward Onoja and Governor Yahaya Bello for their steadfastness and dogged determination to developing their region, saying that Kogi East will not relent in her support for the government.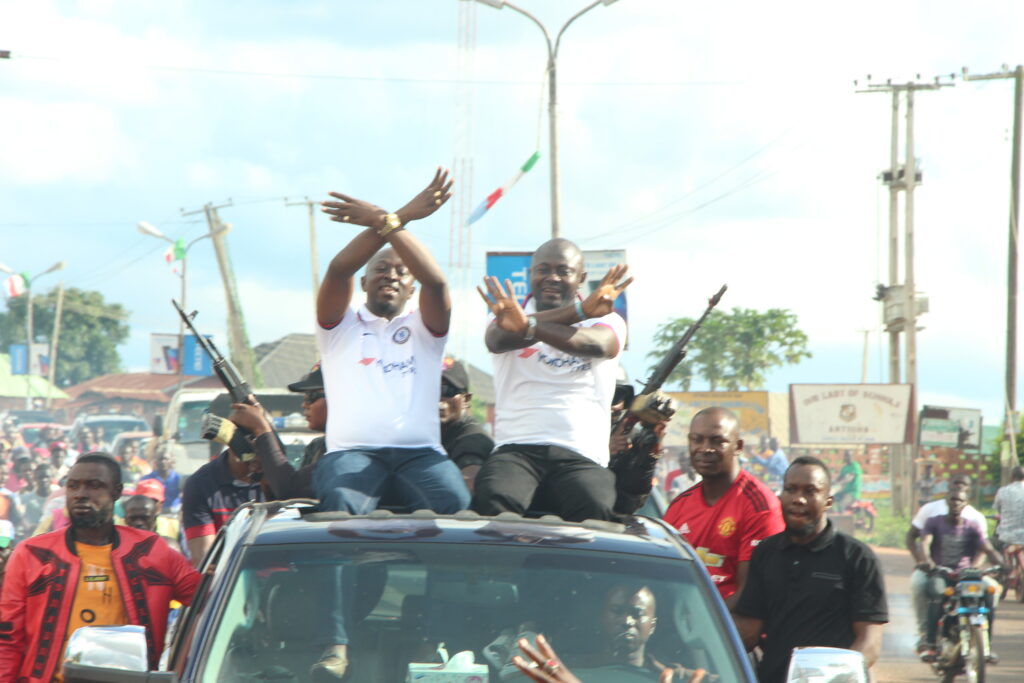 About Post Author