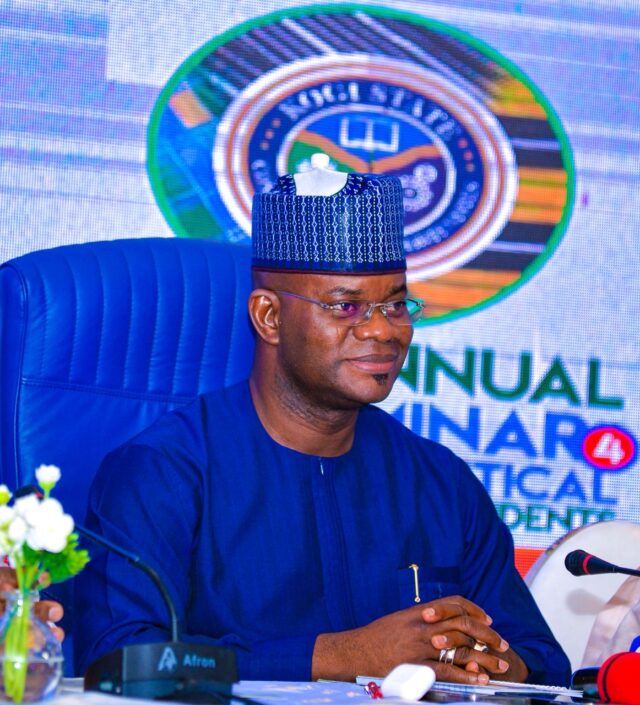 Press Release
Today, on behalf of myself and my family, I felicitate with my principal and mentor, His Excellency, Alhaji Yahaya Adoza Bello, the Executive Governor of Kogi State on the occasion of his 47th birthday.
It is with a heart full of gratitude, I pen down this encomium to celebrate my benefactor, boss and mentor as he steps into a new phase of greatness at 47.
I will start by congratulating Your Excellency for successfuly contending in the recently concluded Special Convention of The APC and Presidential primaries, you dared, you fought, your voice was heard loud and clear, that act alone gave hope to the voiceless, you are indeed the pride of the Nigerian youth.
Words will fail me in expressing the depth of my gratitude to a leader who by all standards, can be termed successful at a very young age. I have had the privilege of serving his Excellency Alhaji Yahaya Adoza Bello at a very young age even before he ventured into politics and he has through the years, mentored and guided me into becoming who I am today. He appointed me first as Director General of protocol and now his Chief of Staff (the youngest to a sitting Governor) today. These privileges have given me the opportunity to impact lives in no little way, from youths empowerment, educational outreach, health care interventions and human capital development to mention but a few.
It is my earnest desire and prayer that God Almighty will speedily perfect all that concerns your aspiration to lead our nation in the nearest future.
Thank you for the privilege and opportunity to serve you as COS Your Excellency Sir, this trust will never be abused nor undermined at any time. May Allah SWT continue to guide you and protect you. Continue to grow in grace, in wisdom, in favor with God and men. Amin!
Hon. Pharm. Abdulkareem Mohammad Jamiu Asuku
Chief of Staff to Kogi State Governor.
18/06/2022
About Post Author