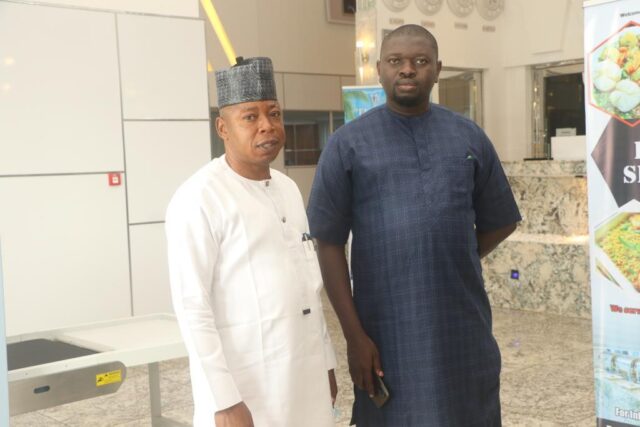 Today, the community of Isanlu, Kogi State, Nigeria, celebrates the birthday of Chief Hon. David Dare Olatunde, the Mayegun of Isanlu land. Friends, family, and colleagues from near and far have sent their heartfelt wishes and greetings to the Chief Dare Mayegun, who is renowned for his immense contributions to the community and the Nation at large.
As a prominent figure in Kogi State, Chief Olatunde has dedicated his life to serving the people, and his tireless efforts have not gone unnoticed globally.
His many accomplishments include the establishment of numerous social and educational support programmes, as well as his unwavering commitment to empowering the youths through various initiatives.
Dr. Hassan Abdulrahman Ocholi, the National Coordinator of the Super Eagles Legends Nationwide Campaign Tour for Tinubu/Shettima Presidential Project 2023 and Secretary General of Asiwaju Confluence Campaign Organization ACCO2023, also sent a message to Chief Olatunde on his special day.
Dr. Ocholi said, "It gives me great pleasure to extend my warmest wishes to Chief Hon. David Dare Olatunde on his birthday. As Mayegun of Isanlu, Chief Olatunde has been a true leader and champion for the people of his community and mankind, and his many contributions have helped to improve the lives of countless individuals"
He added, "As we look to the future, I am confident that Chief Olatunde will continue to be a driving force for progress and development in Isanlu and beyond. On behalf of the Super Eagles Legends Nationwide Campaign Tour and the Asiwaju Confluence Campaign Organization, I wish Chief Olatunde a very happy birthday and many more years of good health and prosperity."
"Congratulations, my Boss," he concluded.
About Post Author