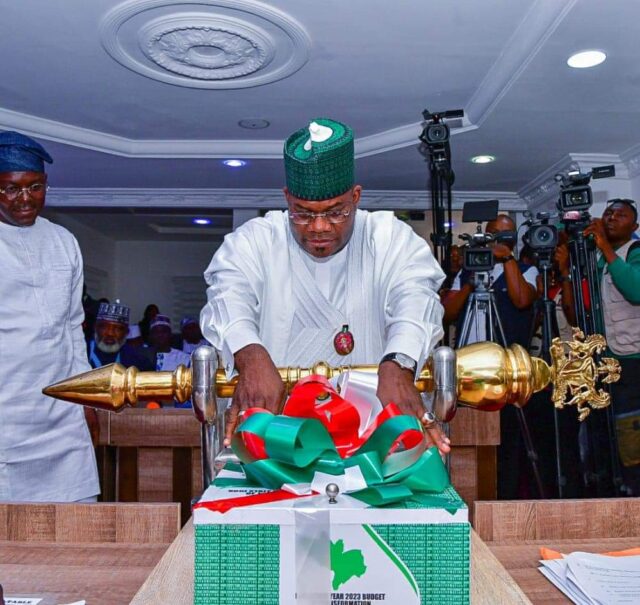 Kogi State Government plans to spend a total of N172,090,787,292.00 for the 2023 fiscal year, Governor Yahaya Bello has declared.
The Governor who stated this while presenting the 2023 financial estimates to the legislature in Lokoja said, the 2023 budget is expected to help significantly reduce the cost of governance, enhance the ease of doing business, attract more direct foreign investments, block all leakages in the state's finances, prioritize the completion of all on-going projects and even make room to undertake a few new ones which are too crucial to be left undone by this administration.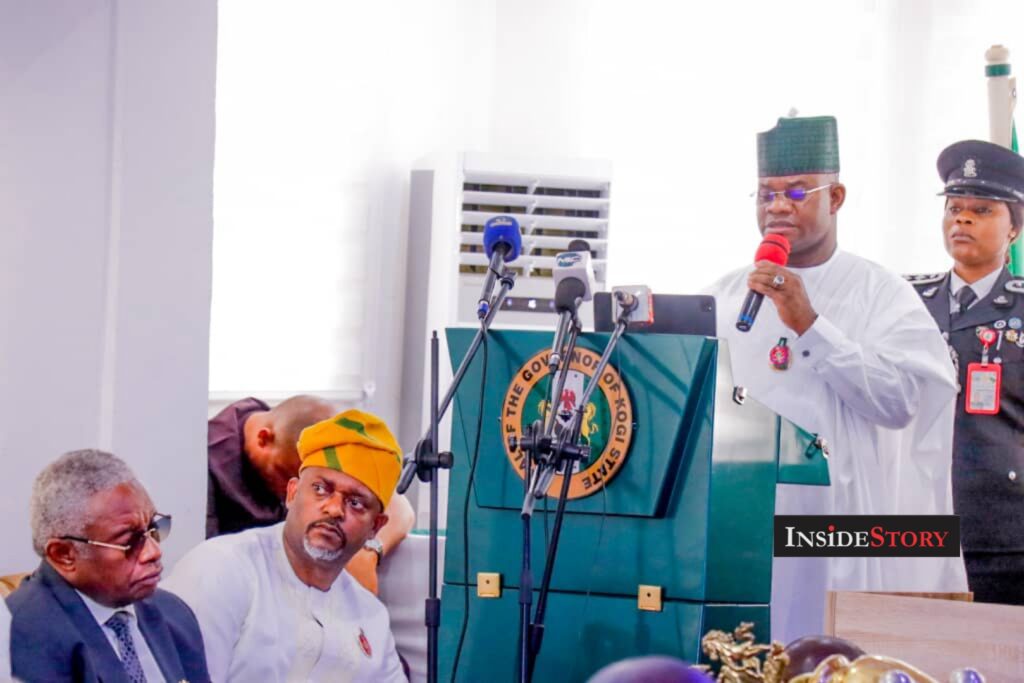 The proposed 2023 budget is made up of a total outlay of #172,090,787, 292.00 divided into a Recurrent Expenditure of #101,299,129,341 representing 58.86%, and a Capital Expenditure of #70,791,657,951 representing 41.14% while the budget is predicated on an oil benchmark of $70 per barrel at a production rate of 1.69 million barrels per day with an estimated exchange rate of ₦435.57/US$.
"The total projected outlay for 2023 estimated at ₦172.090 billion as against the revised approved ₦167.301 billion budget for year 2022. This makes the 2023 draft budget higher by # 4,788 billion compared to 2022 revised budget, representing 2.86% increase in reach ". he stated.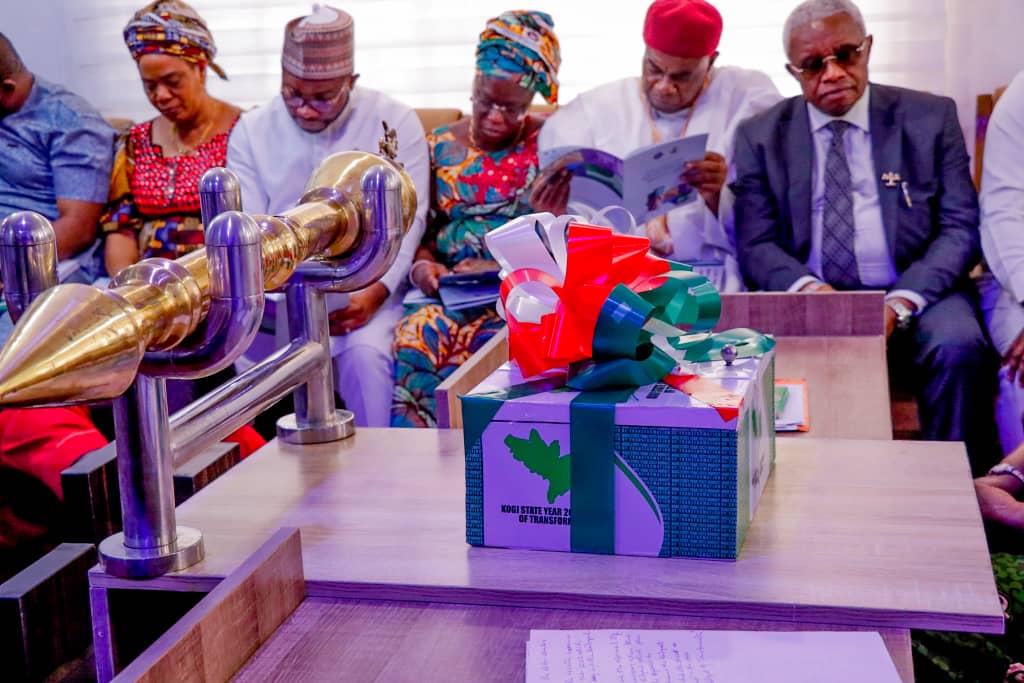 According to Governor Yahaya Bello, the focal point would be on the implementation of the new direction government blueprint, ranging from an improved Educational standards, Rural Area development, agriculture and food availability, a boost in Small and Medium Scale Enterprises, Infrastructural Expansion and Consolidation, Security and Human Capacity Development and access to healthcare by sustained improvement in the efficiencies of our healthcare delivery system.
"The 2023 Budget is tagged the "Budget of Transformation." which focuses on continued provision of physical infrastructure, human capital development, job creation, wealth creation and poverty eradication in our dear state through significant upscaling of expenditures in Health, Education, Agriculture, Water Resources. Environment, Housing and Support for Women and Youth empowerment programmes."
"Our intention here is to take stock of our achievements in the past seven years and consolidate the gains of our achievements thus far, for sustainable expansion and growth," he stated.
He listed achievements of his administration to include the construction of a hundreds of kilometers of new and reconstructed roads in the three senatorial districts, Ganaja Flyover in lokoja, Massive erosion works at Ankpa, Ogugu, Ozuri, the 300-bed Reference Hospital at Okene, the Prince Abubakar Audu University Teaching Hospital, Anyigba, the District Hospitals at Gegu-Beki, lsanlu and Ajaokuta, the remodeled Specialist Hospital, Lokoja, the GYB Model Schools across the State, facilities at the Confluence University of Science and Technology (CUSTECH), the Kogi State Polytechnic and in addition to the physical health facilities is the Kogi State Health Insurance Scheme with a 15,000 beneficiaries to the scheme (Bello Care Scheme) fully funded by the Government among others, and re-emphasized that the Policy Objectives of the 2023 Budget includes; stimulation of the state's economy with a view to creating more opportunities for gainful employment of citizens through Industrialization and Agriculture, Economic growth and job-generation.
The Governor also said that the budget shall focus on improving the quality of education at all levels; further democratize access to healthcare, to ensuring food security and generating a high proportion of GDP from agriculture; and to exploit the full potential of our economy and expand trade and commerce in the state.
"Other specific objectives include; employing ICT, Science and Technology as a tool for employment generation and wealth creation, To ensure that youths have gainful employment and opportunities for talent development, to achieve sustainable development and promote social and economic development through culture and tourism, to establish the necessary framework for a robust Mining and Solid Minerals sector, and to brand Kogi State as the leading solid minerals mining state, to improve the road network in urban and rural areas by building new roads and bridges and repairing existing ones, to increase the quantity, quality, and access to safe water for domestic, commercial, and industrial uses."
" To facilitate the state's social and economic development by providing all citizens and investors with easy and responsible access to lands for agricultural, residential, commercial, and industrial uses, to increase the quantity of decent housing and facilitate the creation of viable urban communities in the state, and to improve and expand affordable housing options through public-private partnerships, to reduce the cost of governance and ensure that our people are the ultimate beneficiaries among other."
The Governor explained that the Budget was tagged the "BUDGET OF TRANSFORMATION as an instrument drafted to further attract private sector investments to the State, encourage public-private-partnerships, emphasize completion of ongoing projects while bringing on board new as time and funds will permit and, most importantly, eliminate wastes and leaks from the State's revenue value-chain.
Gov Bello however lauded the Speaker, Rt Hon Mathew for his commitment and tireless efforts in partnering with the executive arm to provide transformational leadership and good governance in the state.
"You have proven yourselves as a dependable partner in the boardroom of the Kogi state Enterprise. You have also worked collaboratively with the Executive Arm and in fact, the Judiciary too, putting aside personal or group interests for the common good of our people.
"We have enjoyed robust working relationships while respecting the Constitutional boundaries as enshrined in the Principle of Separation of Power. "
"We, in the Executive Arm can always count on you to rise gallantly in defence of the larger Kogi state interest and do all that is proper and necessary to advance our growth and development. I want to thank you.
Mr. Speaker, Honourable Members, before we leave Office on 27th January, 2024, we will strive to complete every single project we have started in each of our 21 Local Government Areas and we 'intend to pay off every contractor we have commissioned to work for us. He said.
Highlight of the event was the announcement by the speaker of the house of assembly of the house's unanimous agreement that the newly constructed flyover be named after Gov Yahaya Bello.
About Post Author