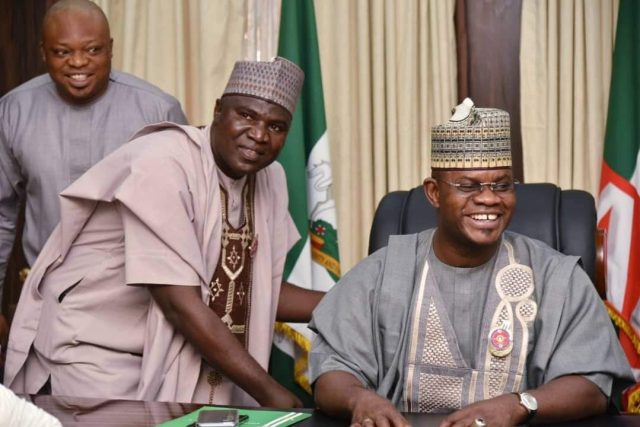 As the flurry of good wishes continue to pour in for Governor Yahaya Bello over his Supreme Court victory in Abuja on Monday, the Special Adviser on Education, Science and Technology, Dr Gabriel Ottah has also hailed the apex court's judgement.
Dr Ottah, in a statement made available to the press from his media office described the judgement as aptly depicting the views of majority of Kogites.
He said there was no doubt about the victory of Governor Bello at the polls in view of the overwhelming support he enjoyed among Kogi citizens, noting that the judiciary saw through the emotional blackmail of the opposition, which the judges didn't want to be part of; hence the judgement in favour of the APC and the Governor.
The Education Adviser, who expressed gratitude to Almighty God that the judicial distractions were over, said it was time for Kogi people to gear up as the government launches fully with the end of the Coronavirus pandemic also in sight.
He said the polls had actually showed the resolve of Kogites to keep the government in power in power in view of his result oriented and purposeful leadership, adding that the result was not in doubt ab initio.
While also praising the judges for their bravery and demonstration of judicial knowledge, he said the judgement was a testament that the opposition was only playing to the gallery throughout the case.
Dr Ottah stressed the need for the people of the state to rally round the Governor and his administration to be able to provide dividends of democracy to the citizens and improve the socioeconomic wellbeing of the state.
While urging the opposition in Kogi State to also close ranks and join the efforts of government of Yahaya Bello to move Kogi forward, the Adviser disclosed that the administration has put necessary machineries in place for the continued growth of the state.
He then appealed to the governor to also continue with his laudable programmes for the continued growth of Kogi State, and enthused that the Kogi would witness unprecedented development under the current government.
About Post Author