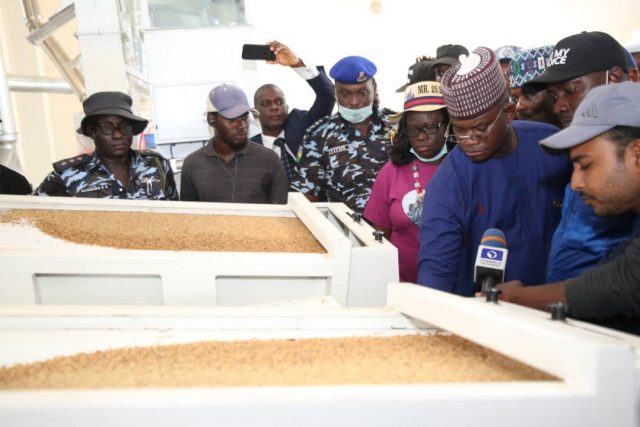 Kogi Governor, Alhaji Yahaya Bello has said that the Ejiba Confluence Rice Mill project would generate over 5000 direct and indirect employments for the people of the state when commissioned.
Governor Bello made this known on Tuesday when he led other government officials on inspection to the project site situated in Ejiba, Yagba West Local Government Area of the state.
"We are simply here to inspect this project. This is a huge investment and over 5000 direct and indirect jobs will be generated. Our Internally Generated Revenue will also increase significantly from the value chain that will be created.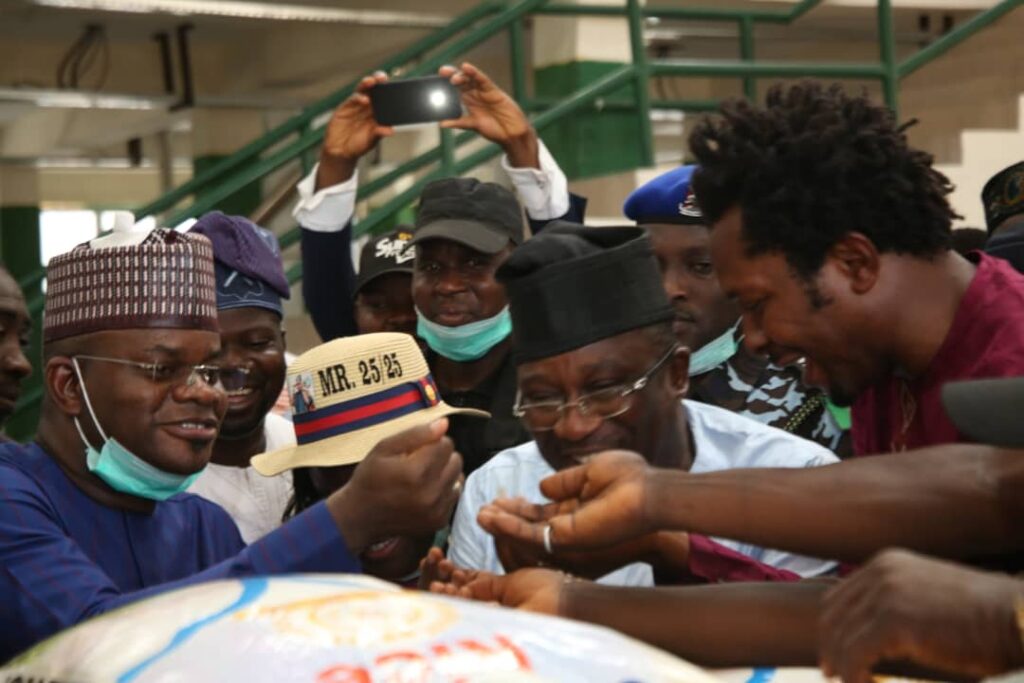 "This factory built from scratch to completion by my administration is second to non as far as North Central is concerned. I am very happy today, because the completion of this project is a promise kept.
"What has sunk into this project is over N4b. Our people of Kogi west before now, were impoverished for too long and on assumption of office, I promised I was going to execute projects that would have direct bearing on their lives and transform their socioeconomic fortune, this has been accomplished by this effort."
Governor Bello expressed delight over the successful completion/level of compliance of the consulting firm in charge of execution, urging the people to safe guard the project in the overall interest of Kogi citizens.
He called on the Federal Government to render assistance to the state, through its Central Bank of Nigeria to afford it the opportunity to expand the project, adding that Kogi being at the center of Nigeria, sharing boundaries with ten neighbouring states had the capacity to attract huge market.
"This is an initiative that can help move Nigeria from an import dependent country to a point where we do not only farm what to eat but also export."
Governor Bello who promised to harness the state's potentials, appealed to the people to continue to live in peace and harmony especially with herdsmen in their communities.
Earlier, the Commissioner for Agriculture, Hon. Kehinde Oluruntoba who expressed gratitude to Governor Bello for his decision to site the project in their community, said that the facility has the capacity to produce 50 tonnes of rice daily.
According to Hon. Oluruntoba there is plan to commence a second phase of the project which would solely be for the production of a uniform specie of rice grains, adding that the opportunities accrued to the initiative were enormous.
"We are happy the state's resource is working for the betterment of its people. I am optimistic this project will do better than that of Kebbi state, that would afford the government the chance to impact other sectors," he stated.
The Managing Director, Agri Integrated Services Africa Limited, Mr. Segun Olonade who conducted the governor and his team round the project facilities explained the functions of the various sections.
President Muhammudu Buhari is expected to commission the project anytime soon, along side other projects completed across the state.