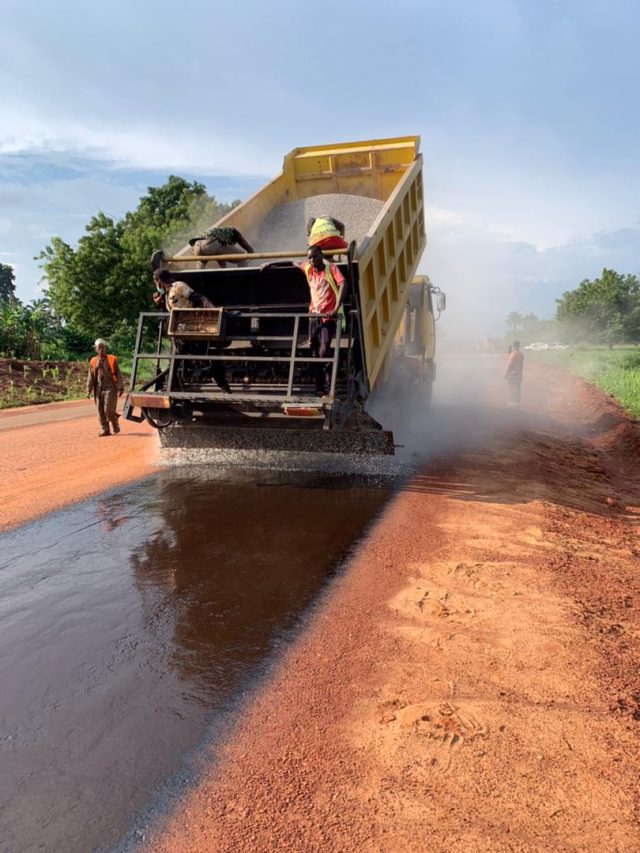 Kogi State Government has continued the inspect progress of work on over 9.2 Kilometer road projects in Lokoja, the state capital and Idah Local Government Area.
The state Commissioner for works and Housing, Engr Abubakar Ohere who inspected the projects, assured the people of government determination to leave a legacy of quality work.
He stressed that no project constructed under the current administration will fail before its lifespan because of the calibre of contractors engaged and the level of monitoring team from his ministry.
He debunked insinuations in some quarters that work has stalled, noting that his team is working to meet up with the deadline and at the same time subjecting all the work to quality assurance test to deliver good jobs.
He assured the people of Kogi State of the commitment of government to complete all ongoing projects, saying that government is desirous of a developed state in all ramifications especially as it concerns critical infrastructure.
He said the state ministry of works and housing has demonstrated a strong passion for the ongoing projects across the state to fulfill Governor Bello's promised of bridging the infrastructure gap.
"In every society, roads are catalyst to economic growth. They provide important social benefits also. They, for instance, provide access to employment, social, health and educational services, thereby serving as antidote to hunger, poverty, backwardness and under development."
Meanwhile, Ayangba, Ejule, Idah, final portions are undergoing surface dressing before final Asphalt overlay. Engr. Ohere commended the TEC Engineering while inspecting the projects today at their respective areas.
He then paid homage to the Ejeh of Ofu and assured the royal highness of the continued efforts of the state government to ensure that all ongoing developmental projects are given the desired attention as far fund permits
Responding to the assessment, the company's Deputy CEO, Engr Ding thanked the State Government for the project and observed that they are life touching projects that will enhance the economy of the state."
In Lokoja, the Honourable Commissioner Engr. Ohere drove directly to the project site on his way from Idah where reconstruction and rehabilitation of the 9.2 Kms township roads, and the laying asphaltic is taking place. Indeed, the importance of good road networks in modern times can never be over stretched as the urban people of the state certainly are not abandoned and ignored on some of the rural projects in various communities across the state. It was also happy time for the people of lokoja as the people appreciated the Governor for asphalting the 9.2 Kms road in the metropolis.
About Post Author