Kogi State Governor, Alhaji Yahaya Bello has expressed the commitment of his administration to improving the welfare of teachers in the state.
He gave the commendation on Saturday in Lokoja in his address during the celebration of World Teachers Day where he promised to ensure improvement on the salary they are currently receiving.
The Governor who was represented by his Chief of Staff, Hon Edward Onoja, noted that as products of public schools, it was his personal concern to see improved welfare of teachers in Kogi State.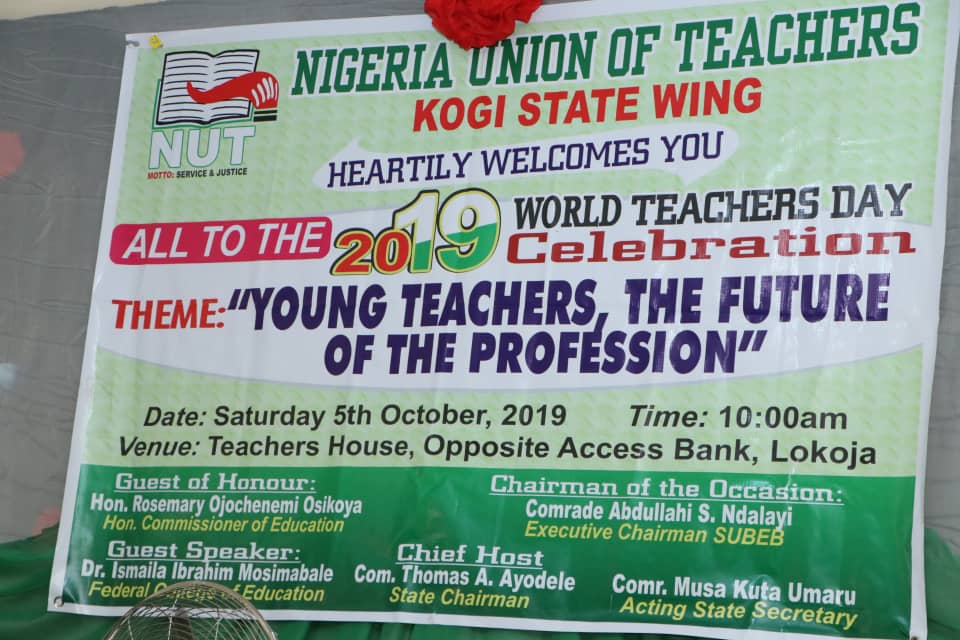 It was in that regard that the Governor assured them that he would ensure steady and regular payments in salaries and arrears under his leadership.
In his address made available to the state union, the National President of Nigeria Union of Teachers, Dr Muhammed Nasir Idris said October 5 remains a milestone in the history of the teaching profession since 1994 when it was inaugurated by the United Nation to honour teachers all over the World tor their immeasurable contributions to the development of humanity and society in general.
He described the theme of the 2019 celebration of the day which is; "Young Teacthers: The Future of the Profession" as one that seeks to draw public attention to the issues of attrition, teacher shortage and the chllenge of attracting and retaining young motivated and dedicated teachers into the teaching profession.
Other speakers at the occasion also felicitated with teachers in Kogi State for their commitment to impacting the society even in the face of some challenges and called on government to accord them their pride of place in the nation.
About Post Author