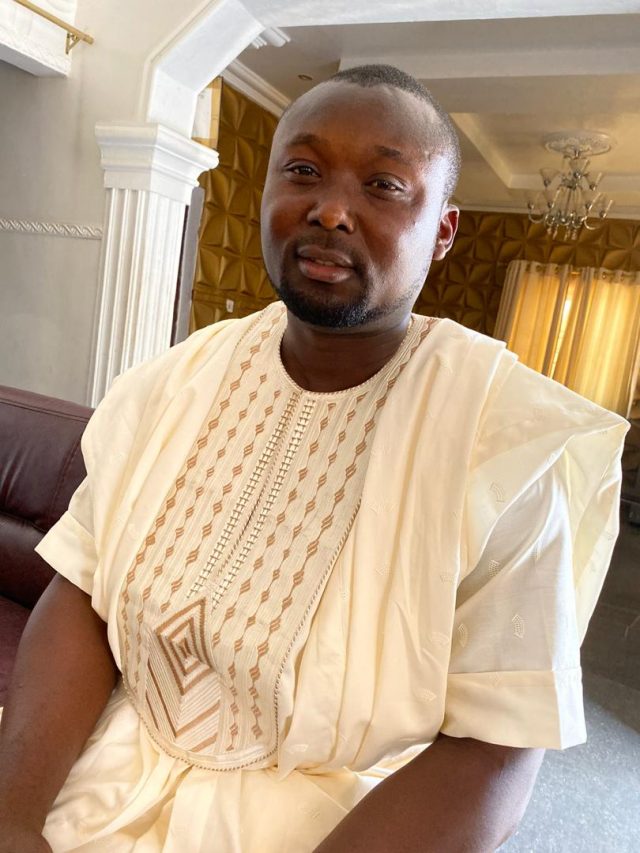 A group known as Vanguard for Change has stressed the need for one of the front – line political and humanitarian figures in Kabba – Bunu Local Government Area, Hon Olobatoke Segun Samuel should become Chairman of council.
The leader of the group, Comrade Adesoji Funsho made the declaration in lokoja while addressing pressmen, emphasising that the former aide to Kogi State Governor has done well for his people within a short period of time.
Comrade Funsho described Hon Olobatoke as a man worthy of public support, especially major stakeholders in government, noting that the decision of his group to come out publicly to voice it's support was because of their passion for development of the area.
In his words; "As the Local Government Elections draw near, it has become imperative to make it known to the general public why Hon Olobatoke Segun Samuel, the immediate past Senior Special Assistant to the Executive Governor of Kogi State, Alhaji Yahaya Bello, should be made Chairman of Kabba – Bunu LGA.
"All well meaning individuals both within the APC and the government must rally round the former aide to the Governor in the forthcoming polls so as to ensure the good people of Kabba – Bunu Local Government Area enjoyed more dividends of democracy.
"The main reasons for our support for the political icon are not far-fetched. Hon Olobatoke Segun Samuel is a man who sees politics as a means to give back to the society and he demonstrated that when he served as the SSA on Sport to the Governor.
"He was an epitome of loyalty, humility, dedication, commitment, pragmatism, doggedness and service, even as he touched the lives of many positively with the aim of bringing development to his area.
"Little wonder he delivered flawlessly in his unit, ward and the Local Government in the Presidential, National Assembly, State House of Assembly and the just concluded Gubernatorial and re-run Senatorial elections.
"He has used his privileged opportunity to provide foodstuff and financial aids to the widows and the less privileged, paid tuition fees and offset medical bills for others, employed many Kabba citizens in his enterprise, gave empowerment of many types to the people among several other positively impacting gestures," Comrade Funsho maintained.
About Post Author