The Special Adviser to the Governor on Education Science and Technology, Dr Gabriel Ottah, has called on the Vice Chancellor of the Confluence University of Science and Technology, Osara, Prof Sadiku Salawu, and his management team to justify the trust of Governor Yahaya Bello in appointing them as pioneer management team of the university.
Dr Gabriel Ottah made the call during an interactive session with the management of the university.
He said the dream of the Governor in establishing the Confluence University was to speed up the rate of development of Science and Technology in the state and beyond through quality manpower development. It was also meant to cater for the admission needs of the youths in and outside the state.
While congratulating the the Vice Chancellor and his team on their appointments, the Special Adviser assured them of his full support in championing the cause of the university to the Governor in order to make it a model within a short period.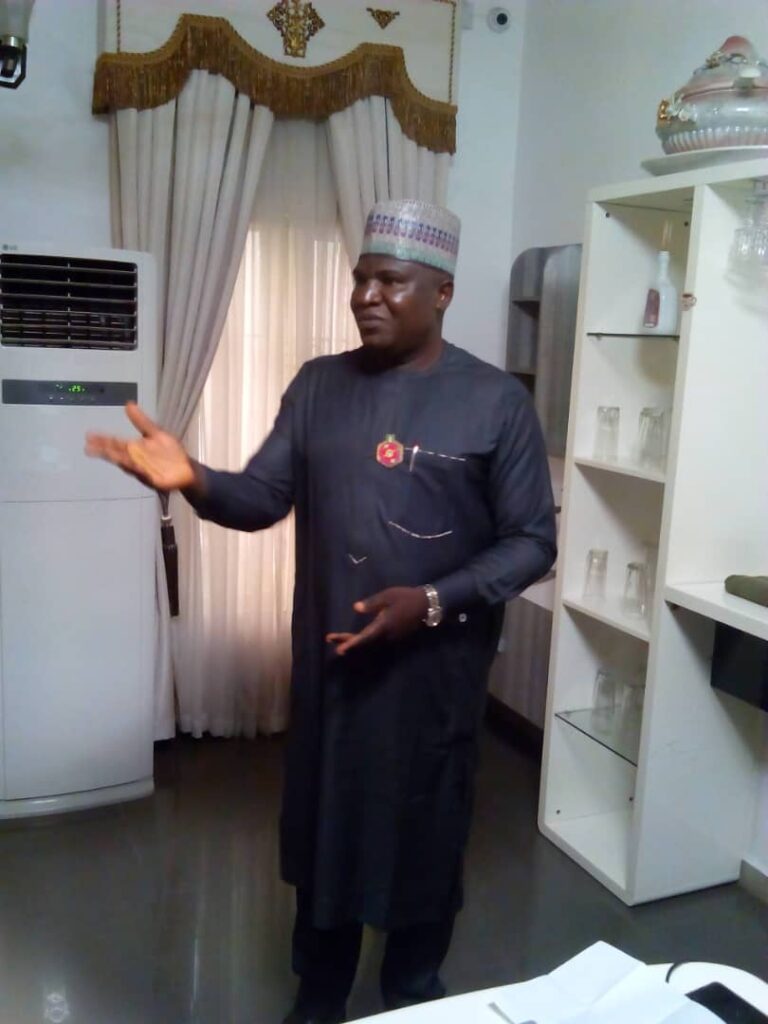 Responding, the Vice Chancellor of Confluence University of Science and Technology, Prof Sadiku Salawu, thanked the Special Adviser for the interactive session.
He pledged to collaborate with relevant stakeholders to ensure a timely take off of academic activities.
Being a science and technology university, the area of focus in the initial academic programmes is Basic Sciences.
According to the Vice Chancellor, Basic Sciences would lay the foundation for specialised science and technology studies in subsequent academic years for the students.
Professor Salawu expressed joy over the cooperation he had enjoyed from the Hon Commissioner for Education, Science and Technology, Wemi Jones, and the Special Adviser to the Governor in the Ministry, Dr Gabriel Ottah; and called for continued partnership in making the new institution a centre of academic excellence.
Highlight of the session was the presentation of copies of one of the books authored by Dr Gabriel Ottah to the university.
About Post Author