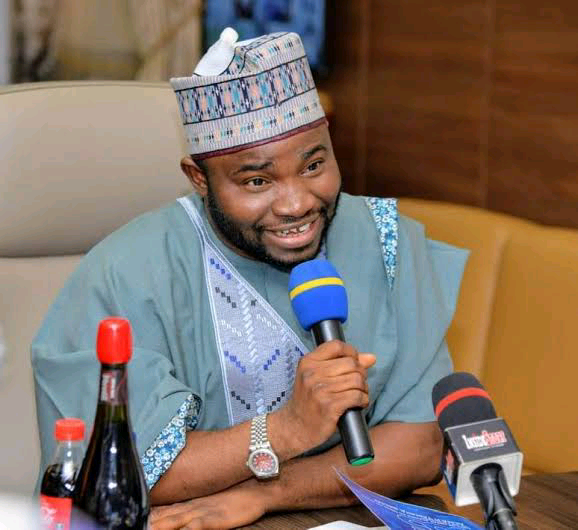 The Chief of Staff to the Kogi State Governor, Pharm. Abdulkareem Jamiu Asuku, has received an award of excellence as an outstanding administrator who has helped re engineer state's craft in many a positive ways.
The meritorious award was conferred on Pharm. Asuku in Lokoja by "The Nigerian Post Newspaper" during her annual lecture on the topic: "Governance, Leadership Re-Defined, This House Must Not Fall".
Presenting the award to the Chief of Staff, the State Commissioner for Information and Communication, Kingsley Fanwo who represented Governor Yahaya Bello described Pharm. Asuku as a go getter who gets maximum result, a team player, while he applauded him for his diplomacy in working with people of different shades.
Gov. Bello lauded the wisdom of Pharm. Asuku in seeing that the day-to-day responsibility for ensuring that state agencies are functioning, overseeing the daily operations and interrelationship of the staff and determining what decisions will be taken he disclosed has been seamless, adding that he has served well as a strategists and policy advisor.
The Governor urged him to sustain the feat he has attained in the art of managing state affairs as Chief of Staff, pointing out that the award should spur him in doing more for the state.
The governor reiterated his administration's commitment to sustain the engagement of young person's in government, described the Chief of Staff as reliable, one you can assign responsibility to and go to sleep, because you are to consider it done.
The present administration he explained is responsive and responsible to the needs of it's citizens stressed that government is resolved, would continue to make the well-being of the people a priority.
The Governor promised to sustain government fight against crimes and criminality by infusing technology in onslaught against criminal in the State, described the State as a no go area for people with intent to cause disorder.
In his opening remark, chairman of the occasion and former Minister of State for Labour and Employment, Professor Ikani Stephen Ocheni said the topic for the public lecture, " Governance, Leadership Re-defined, This House Must Not Fall", is apt in view of the present situation in the nation.
About Post Author