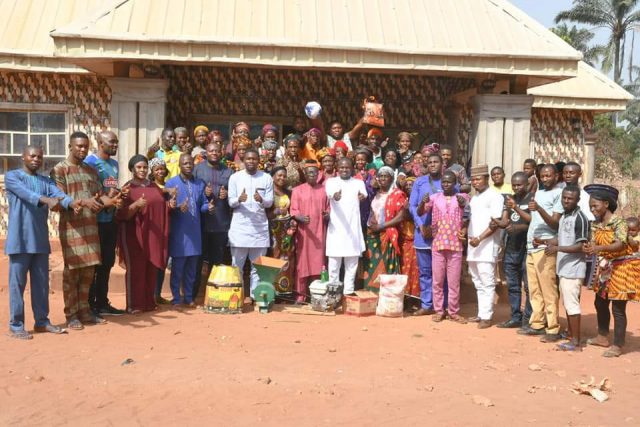 The Chief Press Secretary to Kogi State Deputy Governor, Hon Promise Emmanuel has empowered widows and youth of his community of Igah – Gate and Ekeje in Olamaboro Local Government Area of the state.
Speaking before presenting the materials that include grinding machine, liquid soap making implements, sporting kits for the youth football team among others, the CPS said the empowerment was made possible by his principal, Chief Edward Onoja, the member representing the area's federal constituency at the National Assembly, Hon Ibrahim Halims.
He said unlike the past when democracy dividends did not get to the people at the grassroots especially people in his community, the APC led government in the country and the state was different and assured the people of his commitment to ensuring they get what is due them under the present administration.
Hon Promise expressed gratitude to his people for their love and support for the ruling party especially in the last election which handed APC landslide victory, and promised that the party would reciprocate the gesture by evolving policies and programmes that would improve their overall welfare.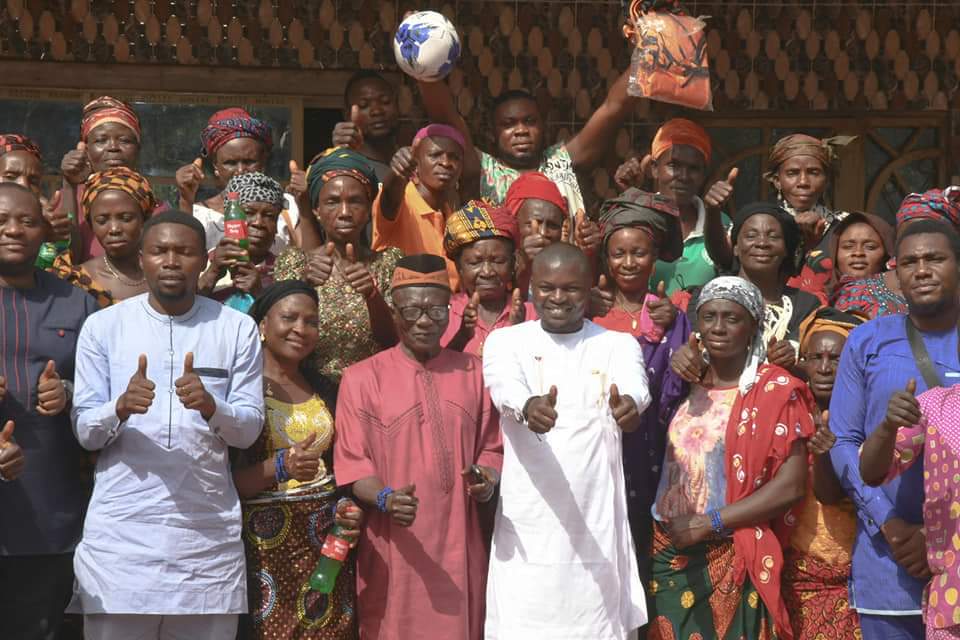 He maintained his commitment to making sure the people were carried along in the scheme of governnace, saying he would do all that is within his power to ensure the less privileged youth yearning for education in the community and those in need of employment were assisted even as he admitted that he might not be able to foot all the bills due to his financial limitations.
Hon Promise further told the women that he would not leave them behind and that he would strive to ensure they get their share of dividends.
The CPS further enjoined parents to advise their children against engagement in criminal activities that would not bring good name to the community and imbibe in them virtues that would bring good name to the area.
Speaking, the Councillorship aspirant for Ogugu Ward 3, Hon Samuel Abutu had emphasised the need for the people to be grateful to the CPS and his boss for the gesture and said the empowerment would go a long in making life meaningful for the Community.
He enjoined them to continue to support the present administration in all future elections, saying the party had their best interest at heart.
On his part, the Traditional Ruler of Igah – Gate Community, Chief Onuche Shaibu had prayed for divine intervention in the life of their benefactor, and promised to always mobilise his people to support the current administration at all times.
He expressed pride in the person of the CPS, whom he described as a worthy son of the area, stressing that the people of Igah – Gate can now beat their chest with pride that they have one of their illustrious sons in government today.
The benefitting women and youths all took turn to eulogies the person of the CPS and prayed God to continue to bless and protect him and members of the current administration at all times.
About Post Author