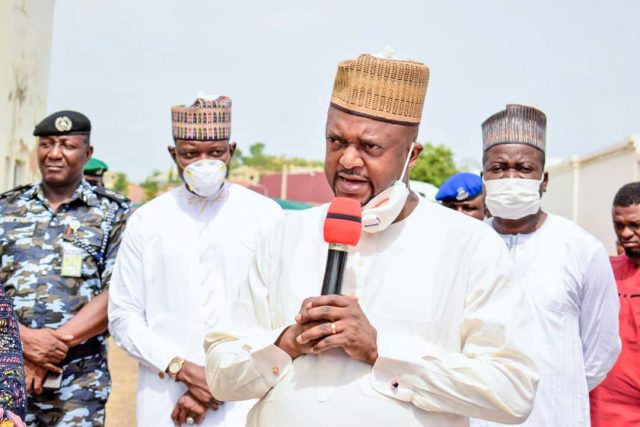 Deputy Governor of Kogi State, Chief Edward Onoja has sent his congratulatory message on this year's occasion of Workers' Day to Kogi State Civil Servants.
In a statement issued by the Chief Press Secretary to the Deputy Governor, Promise Emmanuel, Onoja extolled the resolve of Kogi Workers and their various unions in the face of the civil service reforms which has brought sanity to the system, whom he says according to his boss, Alhaji Yahaya Bello were "understanding and cordial" in their relationship with the state Government under his watch.
He appreciated his boss, Governor Yahaya Bello for prioritizing the welfare of Kogi Workers, assuring of their best interests at all times, even in the face of the global pandemic that has taken a drastic toll on the state's finances.
He also hailed the workers for their strict adherence to COVID19 guidelines issued by the New Direction Government, which has kept the state free of any recorded case (s) so far.
He added that God Almighty has preserved Kogi from the pandemic, declaring that Numbers 31:49 which says: "and said to him, "Your servants have counted the soldiers under our command, and not one is missing", as his prayers for all Kogites once this pandemic is over.
About Post Author