APC Stakeholders in Lokoja and Kogi (Kotonkarfe) have again stressed the need to keep their games tight and work assiduously for the return of Governor Yahaya Bello for another term.
This conclusion was reached today, Sunday, at a meeting held in Abuja at the instance of the member representing the constituency at the National Assembly, Hon Abdulkarim Isah Wambai.
Speaking during the meeting, the Member called on the stakeholders not to allow any kind of slip ups in the determination to back the Governor beginning from this month's APC primaries.
He said working for the governor was justifiable in view of his overwhelming support for the party's candidates that have won elections so far since his assumption of office and the infrastructural development the administration has attracted to the people.
Hon Abdulkarim who restated his determination to give the people meaningful representation at the Green Chambers promised to justify the confidence reposed in him by the party's leadership and the people of the constituency.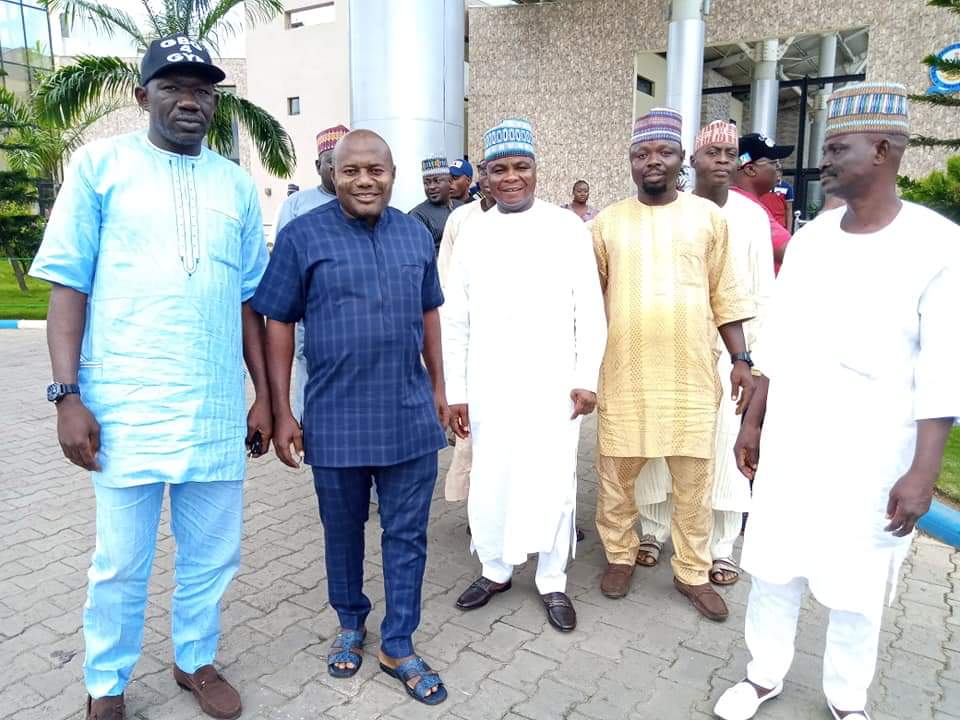 Reacting to the meeting, the secretary of APC Leadership Forum in Lokoja Local Government Area, Comrade Abdullahi Adamu said the re – election of Governor Bello was not negotiable.
He said Kogi youth are at the precipice of their political career and history would not be kind to them if they fail to support Governor Bello in the coming elections because he was their only hope of any chance for them to lay claim to being leaders of today and not tomorrow.
Comrade Abdullahi opined that while the youth have suffered disappointments in the past owing to the lip services of past leaders, added that Governor Bello has not only fulfilled his promises to them but also given them reasons to be optimistic about their dreams.
He therefore called on them to rally round the present administration to ensure they take their pride of place within the state and the nation's political discourse.
Other stakeholders also voiced their support for the Governor and appealed to delegates in the forthcoming governorship primaries to back the Governor to allow him complete his wonderful programmes and policies for the development of Kogi State.
Present at the gathering was former governorship aspirant, Hon Bashir Gegu; the immediate past member for Lokoja /Kogi-Koton-Karfe Federal Constituency, Hon. Haruna Isah; member representing Kogi LGA State Constituency, Hon. Mohammed Tanko Okofi; the administrators of Lokoja and Kogi LGAs, Hon Mohammed Dan'Assabe Mohammed and Hon Muhammed Tanko Osuku; the state transportation Commissioner, Hon. Mohammed Awwal; the Special Adviser to the Governor on Ethics and Cultural Integration, Hon. Shiru Lawal; the Special Adviser on Job Creation and SMEs, Hon Suleiman Aguye; the Special Adviser on State Capital Project Monitoring, Hon. Nda Aaron; chairman of Lokoja APC Stakeholders Forum, Hon Bala Salisu; party chairmen and stalwarts, among other notable stakeholders.
About Post Author