The number of active subscribers for telephony services reported by licensed Global System for Mobile Communications (GSM) operators reached 218,608,607 in November 2022, TechEconomy can report.
According to the statistics published on January 1, 2023 by the industry regulator – Nigerian Communications Commission (NCC).
The GSM operators added 4,258,509 in the month under review when compared to the 214,350,098 active GSM subscribers in October 2022.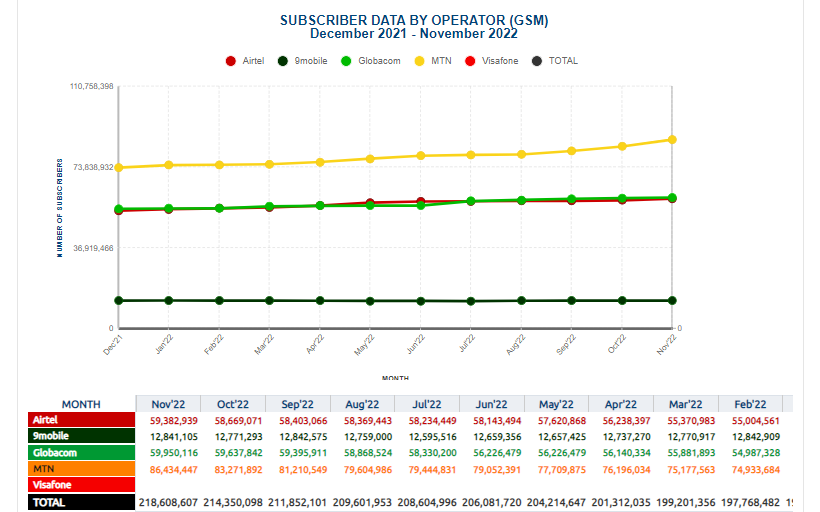 However, in November 2022, Nigeria's telephony subscriptions increased to 218,953,849. What this means is that 345,242 telephony subscriptions in Nigeria as at November 2022, are inactive.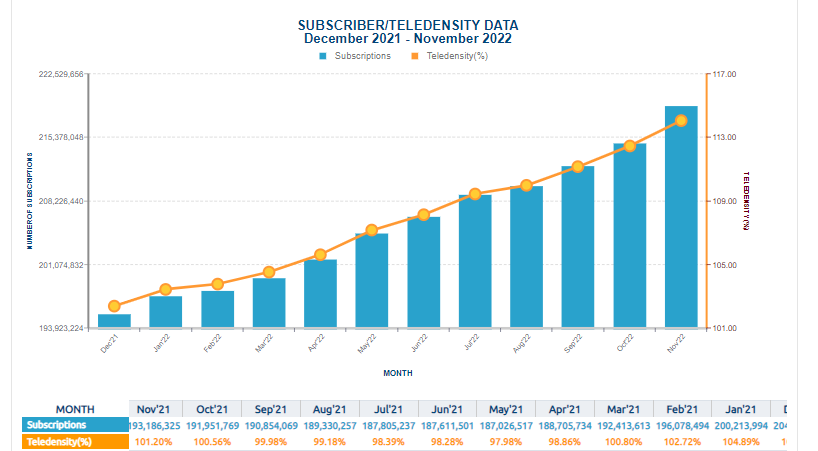 Market Share by GSM Operators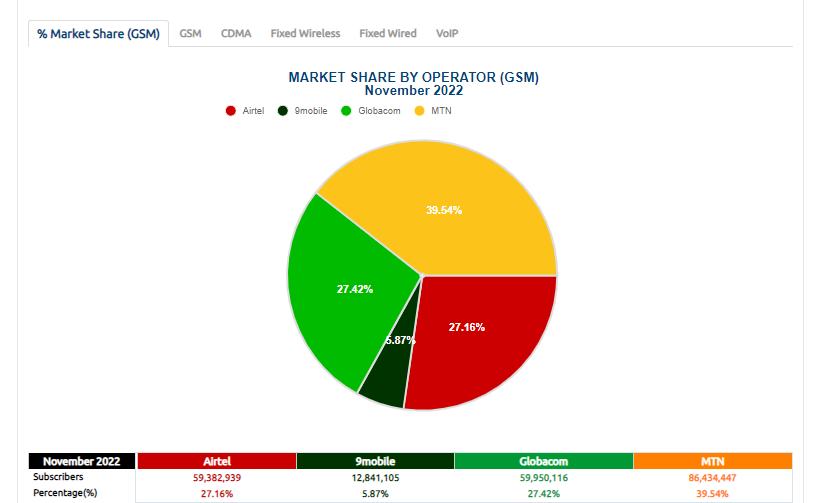 MTN Nigeria remains the market dominant with 86,434,447 active GSM subscribers. The company accounts for 39.54 per cent of the market share. It increased the figures by 3,162,555 when compared to the 83,271,555 subscribers in recorded in October 2022.
Globacom with 27.42 per cent of the GSM market in Nigeria is second on the table with 59,950,116. This means Glo added 312,274 more subscribers than 59,637,842 it recorded in October.
Third on the chart is Airtel Nigeria. The telecom operator with 27.16 per cent market share reported 59,382,939 active GSM subscribers in November 2022 compared to 58,669,071 it recorded in October. The implication is that Airtel lost 713,868 subscribers in November 2022.
Fourth on the chart is 9mobile with 12,841,105 subscribers. The operator gained 69,812 active GSM subscribers to top the 12,771,293 it reported in October. 9mobile now accounts for 5.87 per cent GSM market share in Nigeria.
Leading Fixed Wired Operators in Nigeria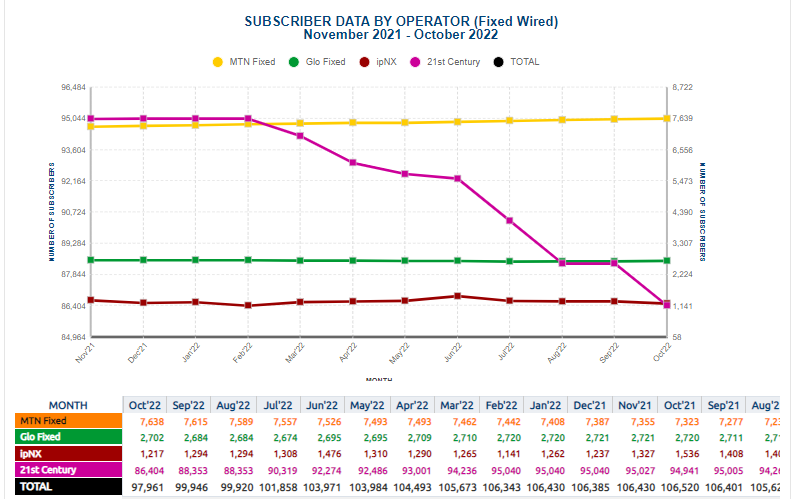 For Fixed Wired, no statistics was released for the month under review. However, in October 2022, the Fixed Wired operators had a total of 97,961 active subscriptions.
The leading operators are 21st Century (86,404 subscribers), MTN Fixed (7,638), Glo Fixed (2,702), and ipNX (1,217).
Leading VoIP in Nigeria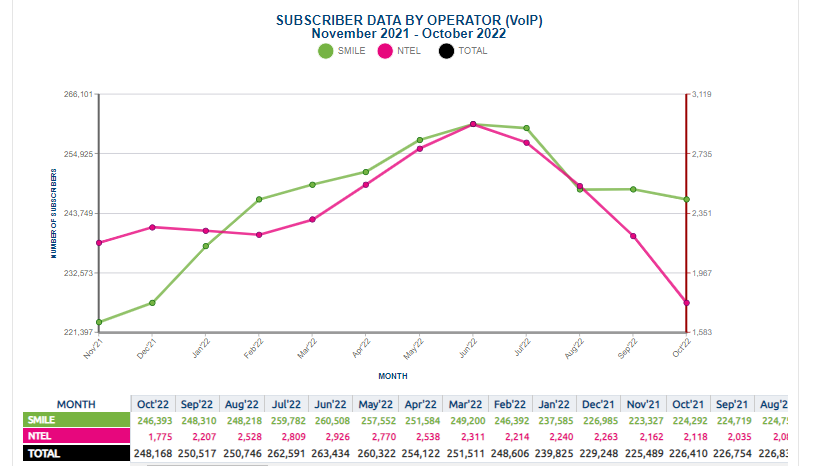 Smile Communications and nTel are the leading Voice over Internet Protocol (VoIP), operators in Nigeria. As at October 2022, Smile reported 246,393 subscribers while nTel comes distant second with 1,775.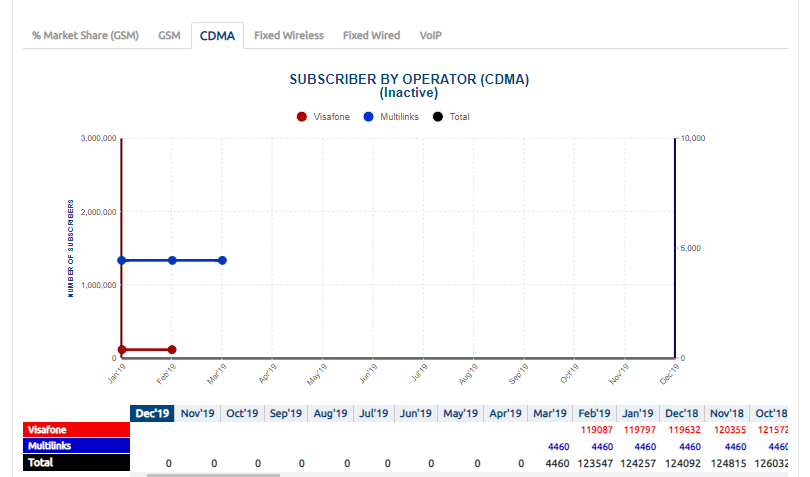 The CDMA and Fixed Wireless are no longer 'markets of interest' as NCC last reports about them was in March 2019. This simply means there are inactive subscribers within those ranges.
About Post Author