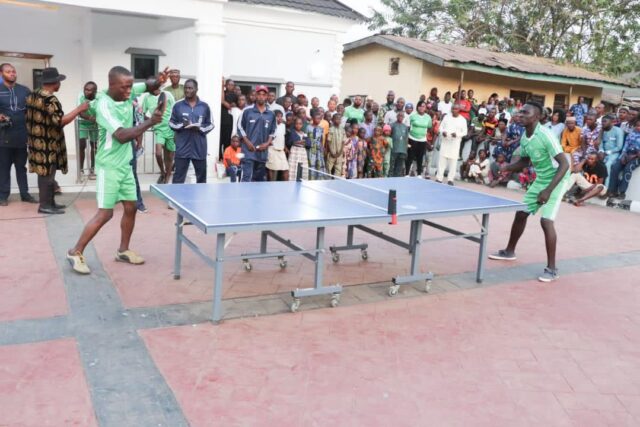 The annual Table Tennis Tournament which is usually put together by Osaseyi Foundation in honor of the memory of Late Pa Abraham Osaseyi, took place yesterday at the country home of the Osaseyi family in Okoro Gbede, Ijumu Local Government Area of Kogi State.
The tournament witnessed 10 players participated in the final round. One Mr Fola from Yagba West Local Government Area emerged 4th and Mr Alaba Dare clinged to the 3rd position. This left Mr Kayode Emmanuel from Ijumu Local Government Area, and Mr Dada Samuel from Kabba-Bunu Local Government Area to battle for the first position.
In what many described as a well intensed and breathtaking match, Mr Dada Samuel managed to hijacked the first position after defeating his opponent, Mr Kayode Emmanuel in a close call of 11-8 in the first round and 11-7 in the second round.
While reacting, the CEO/Founder of Osaseyi Foundation, Hon. Richard Osaseyi described the tournament as fulfilling, as it provided an avenue of bringing people of the grassroots together, while they share in the joy of the birth of Christ.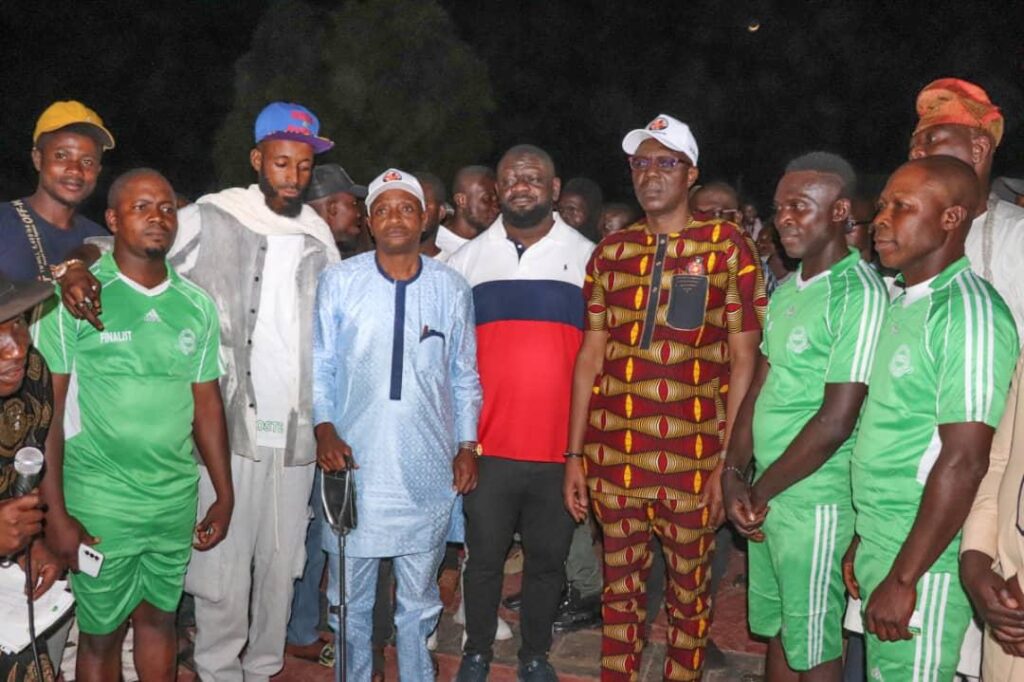 Also the Organizer of the Pa Abraham Osaseyi Table Tennis Tournament, Mr Dominic Ojo expressed his high level of satisfaction and emphatically noted that the success recorded in this edition, superceded the previous ones; as there was a significant difference from what was recorded last year.
The Speaker of Kogi State House of Assembly, Rt. Hon. Matthew Kolawole who was in attendance, eulogized Hon. Richard Osaseyi for his tremendous contribution to sports and youth development across the state, and encouraged others whom God has given the means and resources, to do same at their various localities.
Also present at the Tournament where; Hon. Taofiq Isha, Executive Chairman Ijumu Local Government Area, Special Advisers to the Governor, Senior Special Assistants to the Governor, Management Team of Osaseyi Foundation, and other top government officials.
About Post Author