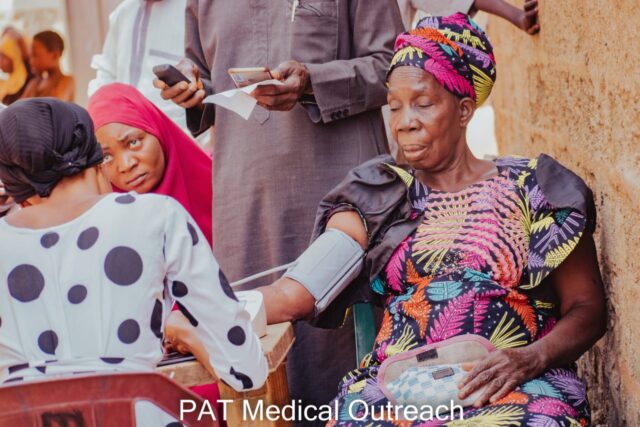 No fewer than 600 people with various health challenges were enrolled in the just concluded free medical outreach in Okene and Ogori Magongo Local Governments Areas of Kogi State.
The two days medical outreach was organised by the Progressive Ambassadors for Tinubu (PAT) in conjunction with TAO (Hon. Tijani Ahmed Ozigi) Campaign Organisation.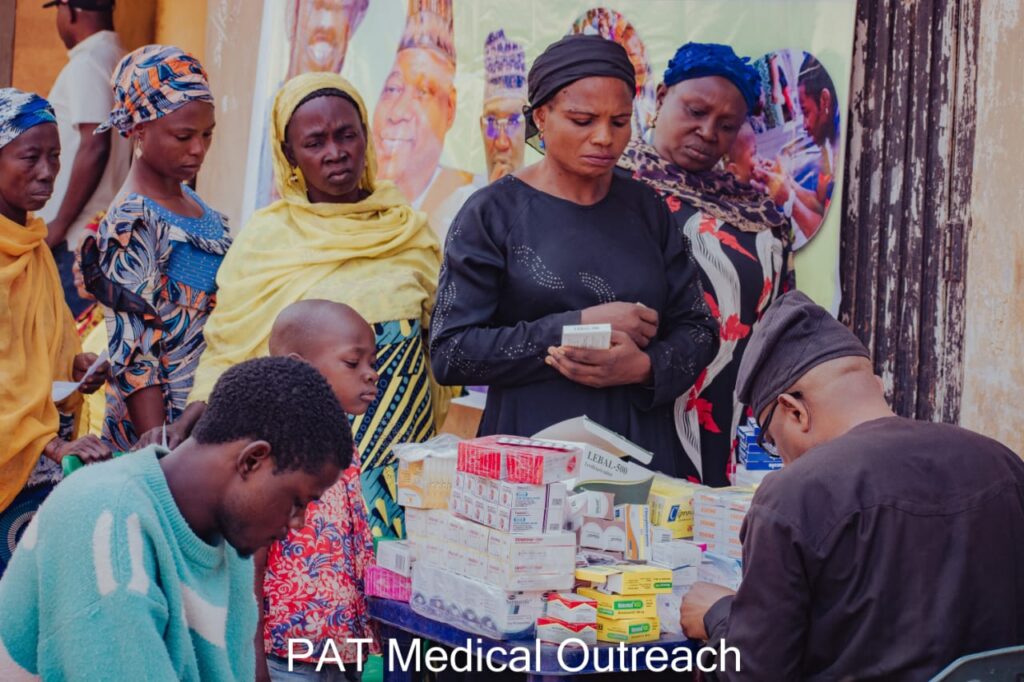 The beneficiaries were treated for ulcer, malaria, typhoid, vision impairment, Diabetes, hypertension, osteoarthritis, pelvic inflammatory diseases and many others. Some of the patients benefited from HIV screening test, blood sugar test and hepatitis test.
The head of the medical outreach in Kogi State, Hon. James Avabee (Mr Spreading), who said everyone has one medical challenge or the other, emphasized the need for regular medical check-up to identify the ailment early and treat them immediately without delay to forestall complications.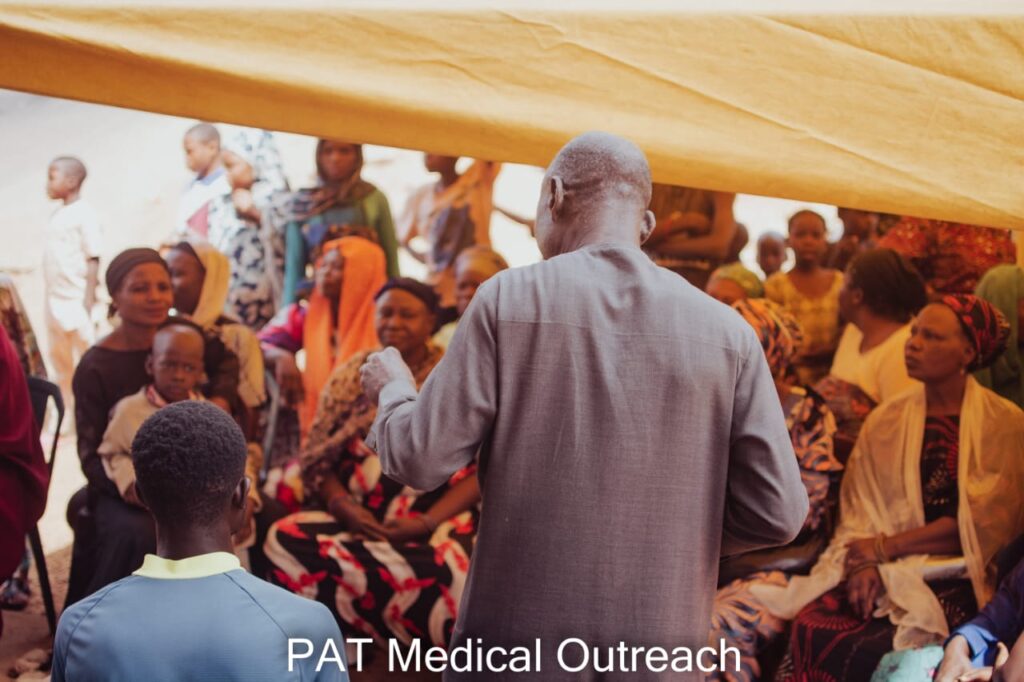 Speaking further, Mr Spreading urged the beneficiaries to vote for Asiwaju Bola Ahmed Tinubu and his running mate, Kashim Shettima in the forthcoming 25th February Presidential election. Adding that, their emergence in the election will ushered-in a positive turn around in the health sector as their health manifesto addresses the pain points of every citizens.
In the same vein, he urged the beneficiaries to vote the All Progressives Congress (APC) candidates in the forthcoming national assembly election in Kogi Central, particularly, the Okene/Ogori Magongo House of Representatives candidate, Hon. Tijani Ahmed Ozigi, whom he described as a major partner in the outreach.
One of the medical practitioner present, Dr. D.S Omeiza, reaffirmed that, health is wealth and while commending the group for the effort towards alleviating the pain of the less privileged suffering various health challenges, he advised that, it is the responsibility of everyone to emulate such free medical outreach and replicate it in their communities as a way of taking care of the electorates even before elections.
Hajia Aminu Maminatu, one of the beneficiaries who couldn't contain her joyous mood for the gesture, affirmed that almost all members of her community had benefitted from PAT's and TAO's goodwill to the people of Okene/Ogori Magongo Local Government Area of Kogi State.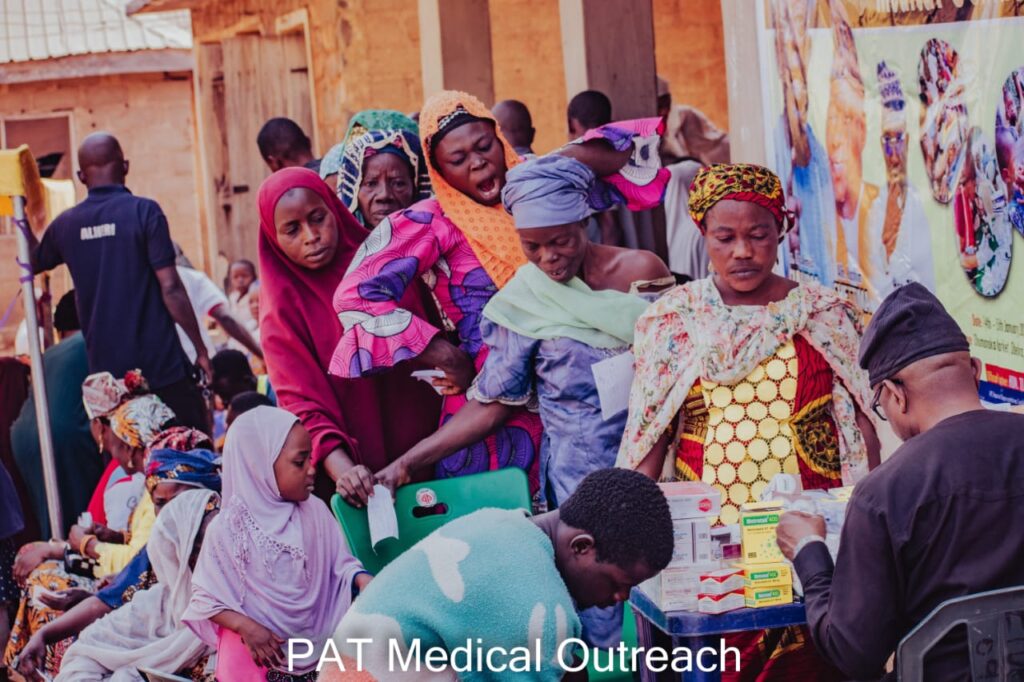 About Post Author