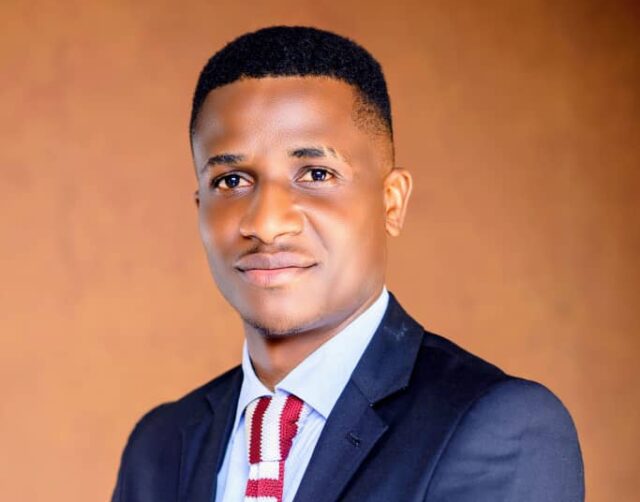 ..Says With Gov Yahaya Bello A New Nigeria Is Possible
With gladness in my heart and with my arms widely open, i wholeheartedly appreciate, embrace and accept the offer of my redeployment letter from a Part-Time Member, Kogi State Sports Council to Permanent Member, Kogi State Health Insurance Agency (KSHIA), to contribute my quota to the growth and development of Kogi State, a privileged recognition given to me by the "Let's Do More Administration" under the indefatigable leadership of His Excellency Alhaji Yahaya Bello, the Executive Governor of Kogi State and his Siamese twin brother and Deputy Governor, His Excellency Chief Edward Onoja who has been of immense support to me and my career pursuit, to with diligence, commitment and total loyalty, serve the Government of Kogi State in line with the Blueprints of the Let's Do More Administration.
My redeployment is not just to me as an individual but to the larger population of Kogi and Nigerian Youths, a testimony that Governor Yahaya Bello is a youthful and useful governor who has special concerns for the involvement of Youths in governance and democratic decision making processes in the State and the country at large, hence, he is setting the records straight through the practising of what he preaches and believes vehemently in "The Youth'O'Clock Mantra".
I am deeply grateful to Mrs Folashade Ayoade, PhD, the secretary to the government of Kogi State for her unquantifiable yet unique and result yielding roles in the materialization of this opportunity I am only but privileged to receive from the government.
To His Youthfulness, Youth friendly and workaholic Chief of Staff to the governor of Kogi State, Pharm. Jamiu Asuku, I am almost close to being short of words in conveying my gratitude to you for the manifestation of this appointment. I have carefully used the best of youthful nomenclature to adorn you because beyond praises, you have been using your good office to influence the massive inflows of intelligent, vibrant, articulate, result laced Youths into the "Let's Do More Administration" of His Excellency Alhaji Yahaya Bello in Kogi State. Sir, your energy is infectious and birth results.
I convey again, a level of unreserved gratitude to the Honorable Commissioner for Finance, Budget and Economic Planning Mukadam Asiru Idris for his support and love.
I sincerely appreciate the Honorable Commissioner for Information and Communication Strategy, Hon. Kingsley Femi Fanwo who as far as the GYB Administration is concerned, remains the Leader of my Local Government, Mopamuro LGA.
Going further, a failure to appreciate Mrs Yemisi Oshaloto and Amb. Dr. Oladele John Nihi for their undying efforts, encouragements and supports to me, will amount to a great error and a show of ingratitude. Hence, I am gratitude filled.
By this upgrade/redeployment, Governor Yahaya Bello has challenged me to doing more and I am therefore reiterating my loyalty, commitment and diligence to the Administration's fulfilment of its Blueprint to the people of Kogi State.
It should also be borne in the minds of Nigerian Youths that with Yahaya Bello, a new Nigeria is possible come 2023. Therefore, Youths are encouraged to canvass, campaign and support Governor Yahaya Bello for President, Federal Republic of Nigeria come 2023.
Signed:
Abraham Jacob
Permanent Member, Kogi State Health Insurance Agency (KSHIA)
13th March, 2022.
About Post Author